Luxury and Premium mobile homes at our campsite in the Var, French Riviera-Côte d'Azur
New mobile homes at Camping de La Pascalinette®!
Listen up! Our four-star campsite Les Jardins de La Pascalinette ® in La Londe-les-Maures is happy (although here in Provence, we're always happy!) to announce the arrival of our new mobile homes! We dreamed it and here they are, ready to welcome you, sparkling new and all for you! They are, of course, set amid our exceptional vegetation, in a privileged green setting in the heart of the Var, French Riviera-Côte d'Azur, on pitches far bigger than the legal standard (and those you'll find at most campsites!).
So, for your greatest pleasure in Provence, we are proud to present: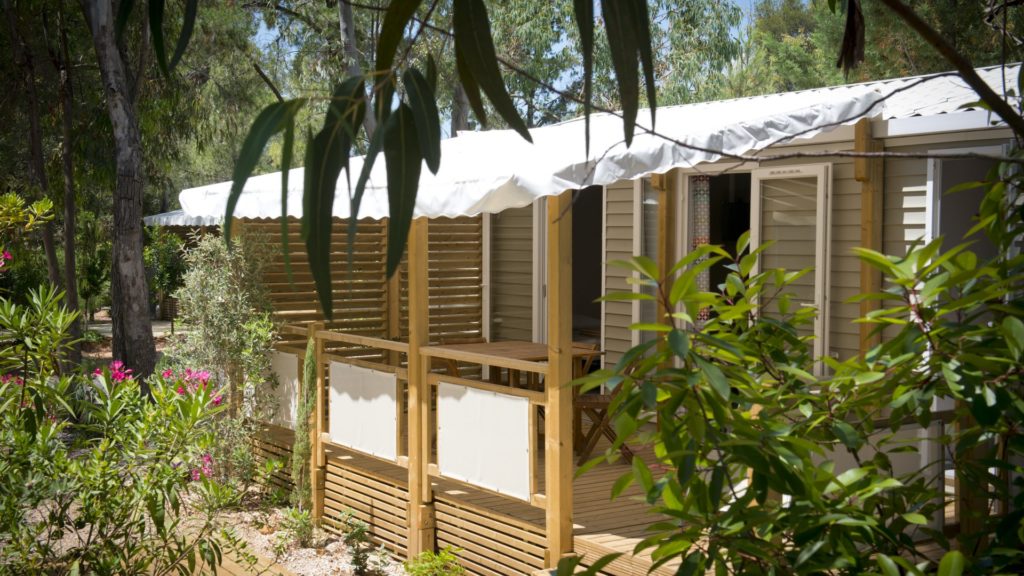 All our new accommodation is of course air-conditioned, to ensure you keep your cool during the hot summer nights in the Var, French Riviera-Côte d'Azur.
These gorgeous mobile homes also feature a pretty terrace (sometimes two terraces according to the chosen model), together with sun loungers and everything you need to relax in the natural shade of our pines and oak trees, to the sound of chirping cicadas. Nestling in luxuriant vegetation, they promise unbeatable comfort and a camping holiday to remember at our four-star campsite in the Var, French Riviera-Côte d'Azur. Book today and see for yourself!
Accommodation for every taste and budget!
These new mobile homes come in addition to our (already) extensive choice of accommodation. Whether you're travelling with your partner, large family or group, or are a guest with challenges, our campsite caters literally to every taste, need and budget!
Not sure what accommodation to pick! Don't panic!
Once you've decided how many people are travelling and at what time of year, simply ask yourself what type of accommodation you'd like for your camping holiday!
Do you fancy a top comfort break in the home-from-home environment of a mobile home, or would you rather (re)discover the joys of nature camping on a tent pitch?
Simply take your pick! Our vast rental offering caters to every situation and budget, whether you're travelling with 2 or 10 people! Our Îles d'Or ®, Patio ® and Privilège ® mobile homes, as well as our Villa des Copains ® Friends Villa, are all part of our Premium range, promising a unique design, unbeatable luxury and top comfort. Try them and buy them! What's more, our Privilège® range features 4 wheelchair-friendly, PRM accessible mobile homes.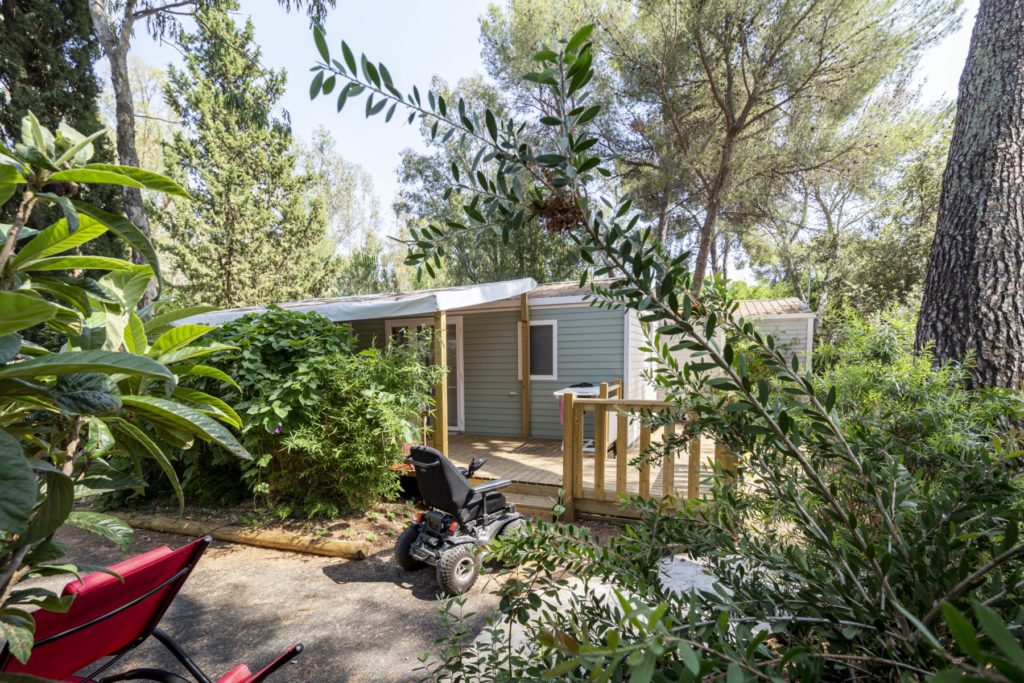 Our Avantage ® and Classique ® mobile homes are part of our Comfort range. Savour the joys of camping in fully-fitted accommodation at a mini price, for essential comfort that won't break the bank!
If you're planning a camping holiday in the Var, French Riviera-Côte d'Azur with all your clan (up to 10 people), opt for the deluxe Villa des Copains® Friends Villa, complete with private jacuzzi. If you fancy something a little more novel or back-to-nature, you'll love our Coin des Copains ® Friends Corner fitted with wood cabins!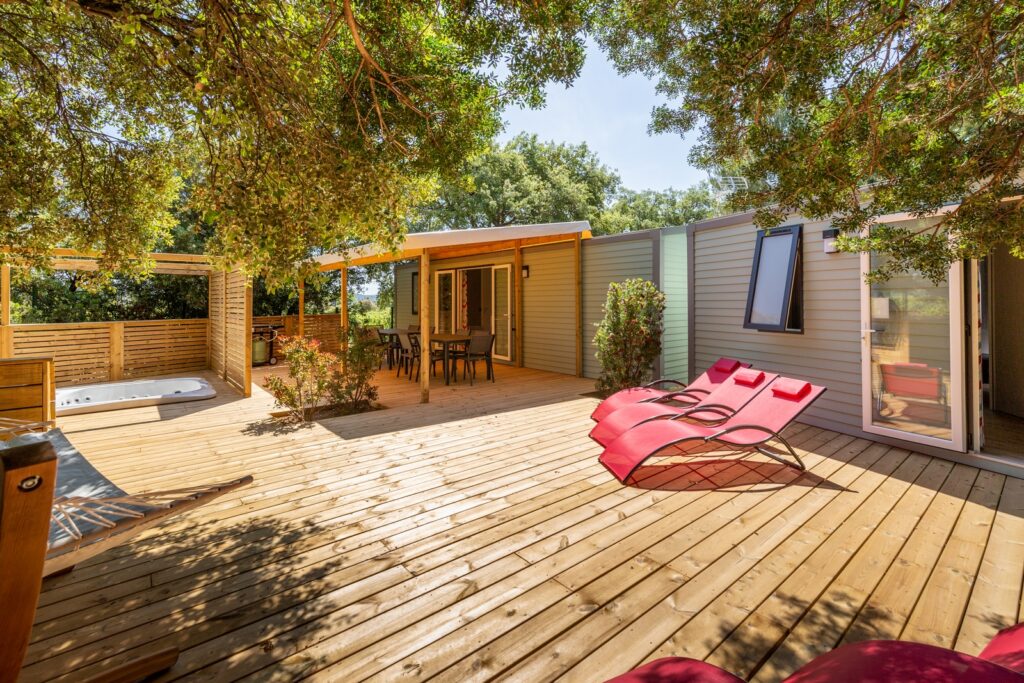 And those of you who want to enjoy a traditional camping break without the fuss and stress of transporting and putting up a tent will definitely want to try our CocoSweet ® pre-pitched, fitted tents. They're ready and waiting!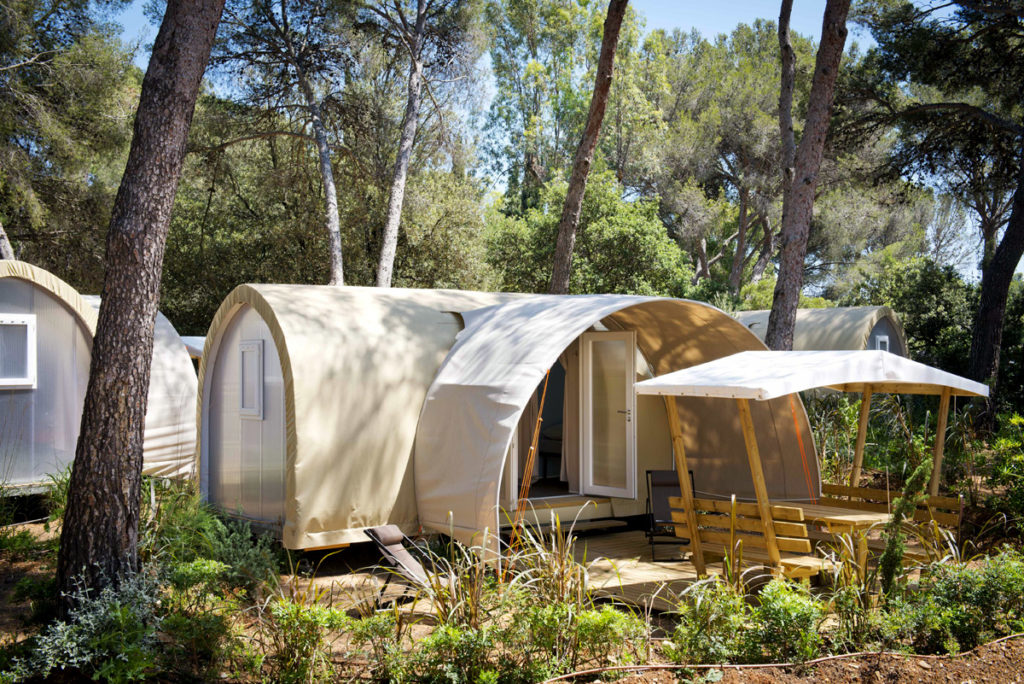 Whether you're a fan of top-comfort mobile homes or nature camping, all our guests are welcome to savour the pleasures of our vast, on-site water park between two excursions, topped with a delicious meal or evening drinks at the campsite's restaurant!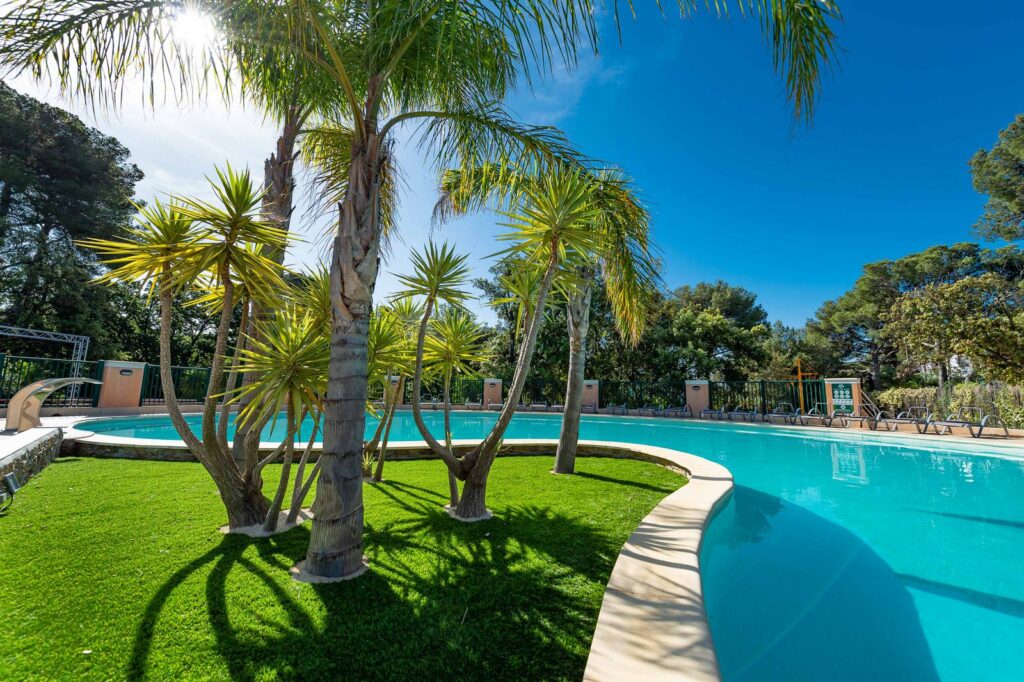 Fancy finding out more about our gorgeous mobile homes? Simply head over to our accommodation page for full details!
You can book there too – we'll always find room for you!!