A four-star campsite near Toulon (French Riviera)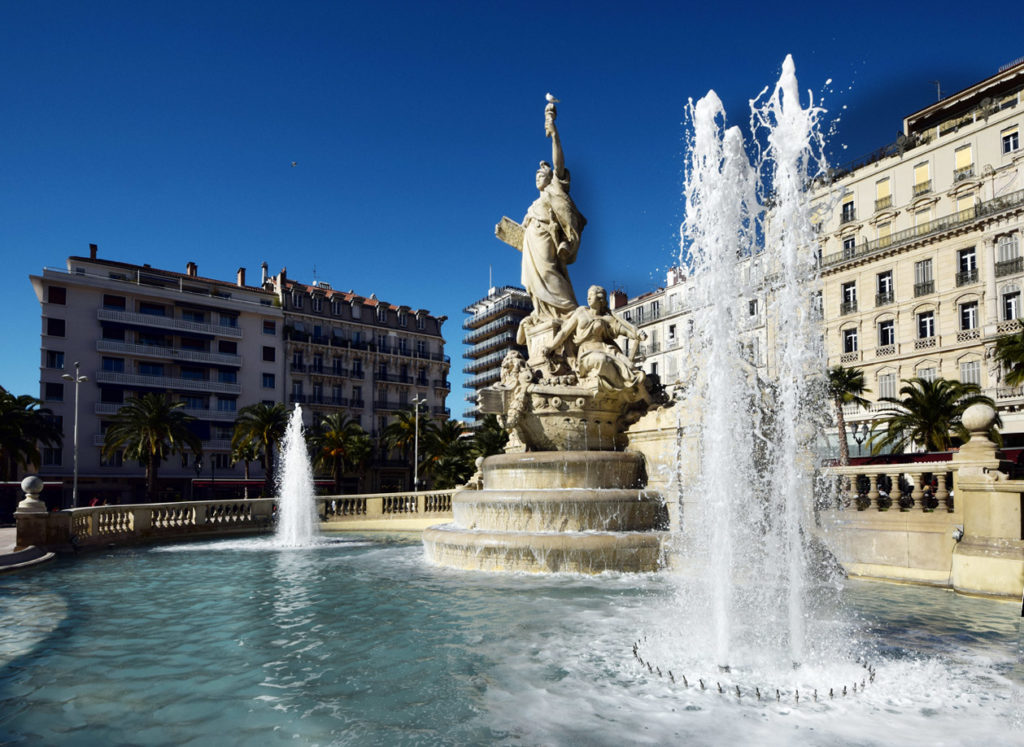 The four-star campsite Les Jardins de La Pascalinette® welcomes you near Toulon, the Var area's capital city and home town of the fantastic Rugby Club Toulonnais (RCT) rugby team, sporting red and black!!
Located just half an hour from the campsite, Toulon is a festival hub with something for every taste: holidaymakers will love the Wine & Gastronomy Fair (Bacchus), Les Fantaisies Toulonnaises (music-hall festival), the Fête de la Musique (music fair), "Jazz à Toulon" festival, firework displays (July 4th and August 15th), Patrouille de France airshow (August 15th) and International Maritime Film Festival…
Toulon also boasts numerous cultural venues including the Toulon Opera House, Zénith-Omega concert hall, Théâtre Liberté, Comœdia and Palais Neptune for a guaranteed year-round holiday mood!
The city's museums include the Naval Museum, Muséum Départemental du Var, Art Museum, Provence Landings Memorial, Var Archaeological Centre, Photography Museum and many more. You can sunbathe on the beaches in the morning and visit these wonders in the afternoon when it gets very hot (they all have aircon!)!
Toulon is also a military port and Europe's leading defence post…
---
Make the most of Toulon while you're holidaying at your favourite campsite in the Var, featuring full reduced-mobility access (except water slides), a restaurant, water park, games, entertainment, a shop, clubs for kids and teenagers, a dance floor, sports field, boules court and very wide choice of campsite accommodation and rentals:
Enjoy a taste of luxury with our Villa des Copains® (Friends Villa) ideal for large families and groups: 2 mobile homes for 10 guests with a jacuzzi on a fully-fenced plot at the top of the campsite;
"Premium" and "Comfort" camping: several types of mobile home for 2-6 guests (1 to 3 rooms) with or without air-conditioning and several reduced-mobility mobile homes for 2-5 guests with air-conditioning, access ramp and adapted bathroom and furniture for a fabulous holiday in Provence;
"Camping with friends" or "Camping with the family" at our Coin des Copains® (Friends Corner), featuring 5 wood cabins for 2 guests (up to 10 guests), a private sanitary block, kitchen and barbecue, in an independent area of the campsite;
"Nature camping" with ready-mounted, fitted tents for 4 guests, for a simple and efficient holiday in the Var without having to transport all the gear!
"Novel camping" with our unique range of pitches for tents, caravans and motorhomes.
The campsite is a holder of the "Tourism & Handicap" label, our gardens are a Bird League refuge and our human and ecological commitments are constantly evolving to ensure you enjoy a magical stay at one of the Var's oldest campsites.