Children's club and family entertainment at our campsite
A FAMILY CAMPSITE ABOVE ALL!
Because we have kids of our own, we know how important it is to respect everyone's individual rhythm, so that all the family can enjoy a great holiday! While you're impatiently awaiting a few days' holiday to rest and relax in the hammock on the terrace of your mobile home, your children are probably chomping at the bit and raring to have fun at the campsite's giant water park… Don't panic, we've got you covered!
Plenty of time to yourself, thanks to the campsite's children's clubs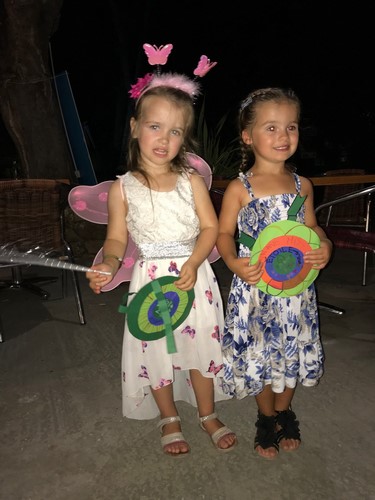 Parents and kids don't necessarily fancy doing the same things at the same time, so our campsite offers two children's clubs to allow you to have have a breather while your kids have the time of their lives!
We offer your children a fabulous range of sporting, recreational, cultural and manual activities led by our qualified activity organisers – in fact they'll probably be spoilt for choice!
Divided into groups of 4/7 years and 8/12 years, our mini clubs promise to delight your tiny tots and pre-teens alike! What's more, they are an excellent way of making new friends during their stay at the campsite, while you enjoy some well-earned self-pampering.
Our four-star campsite in the Var, French Riviera-Côte d'Azur also offers entertainment for all the family!
We want every member of your family to take great holiday memories back home. That's why your favourite seaside campsite offers an exciting choice of activities throughout summer, led by our dynamic entertainment team. Welcome to a family holiday to remember!
Whether you fancy relaxing or having fun, our entertainment team is committed to ensuring you enjoy every minute of your holiday with us!
We offer a host of activities – all you have to do is take your pick!
• pool choreographies (one of our most popular events, great atmosphere guaranteed!),
• activities in the main heated pool,
• fitness, games and sports tournaments for adults,
• hikes from the campsite to discover the treasures of the Var, French Riviera-Côte d'Azur,
• the campsite's botanical footpath, overflowing with the typical Mediterranean and other exotic plant species that form our exceptional vegetation,
• pool party evenings,
• welcome drink…
And more!
A unique, 2,000 m² water park!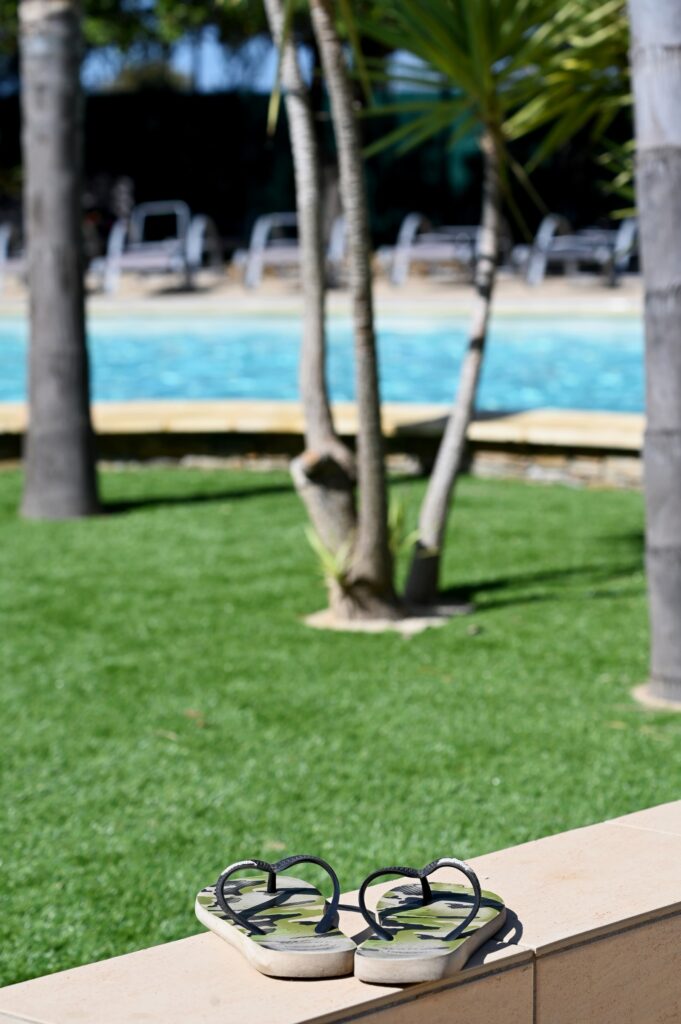 A dream come true! Our campsite spans 55,000m², 2,000 m² of which are exclusively reserved for our vast water park! You'll find 4 water slides there (3 straight and one loop) perfect for adrenalin freaks, plus water games (including water buckets and water cannons), 4 heated pools (including one with an underwater beach), a paddling pool for tiny tots, solarium, whirlpool bath… In fact, there's too much to list it all here!
The best holiday ever in the Var, French Riviera-Côte d'Azur
Our four-star campsite Les Jardins de La Pascalinette® offers children's clubs and special activities for teenagers in July and August, well-being activities for adults, sports tournaments, archery competitions and more… In short, you'll find everything you need here for a fabulous camping holiday in the Var, French Riviera-Côte d'Azur, guaranteeing plenty of forever memories to take back home. We like to ensure parents enjoy plenty of relaxation – although of course they're free to take part in the many activities on offer!
The campsite's entertainment programme promises to delight all the family and we have some extra surprises in store at the restaurant too, including dance evenings, family games evenings, teen evenings, theme menus, etc.
So don't delay, book today!