Mobile-home haut de gamme au sein de notre camping dans le Var
Fancy treating yourself to a top-comfort camping holiday in the Var area, French Riviera-Côte d'Azur? A deluxe mobile home for a truly idyllic stay? Or how about a tranquil, fully-privatized space for a family reunion or fun break with friends?
Discover our vast choice of deluxe mobile homes for your upcoming holiday in the sunshine!
Our brand new, air-conditioned Quintessence® mobile homes bask on very spacious plots measuring no less than 190m²! Treat yourself to an ultra-luxury camping holiday courtesy of this gorgeous mobile home, rented complete with its very own private pool! What's more, the Quintessence® benefits from the top-of-the-range services and amenities provided with all our Premium mobile homes, including free end-of-stay cleaning, an XXL shower unit, dishwasher and more.
Set on plots measuring 170m² on average, ideal for you and all your family, this top-comfort mobile home comes complete with air-conditioning, bath linen, sheets and free end-of-stay cleaning. And if work catches up with you while you're holidaying with us, don't panic! – you also benefit from a free Wifi connection! Your garden area is adorned with a hammock and sun loungers, a gas-fired plancha grill and two terraces – one on each side of the mobile home -, together with an outdoor table and chairs.
Envie d'un maximum de confort pour vos vacances dans le Var ? D'un mobile-home de luxe pour rendre vos congés idylliques ? Ou encore d'un lieu privatisé pour une réunion de famille ou profiter de ses amis en toute tranquillité ?
Découvrez notre panoplie de mobile-homes haut de gamme pour des vacances au soleil.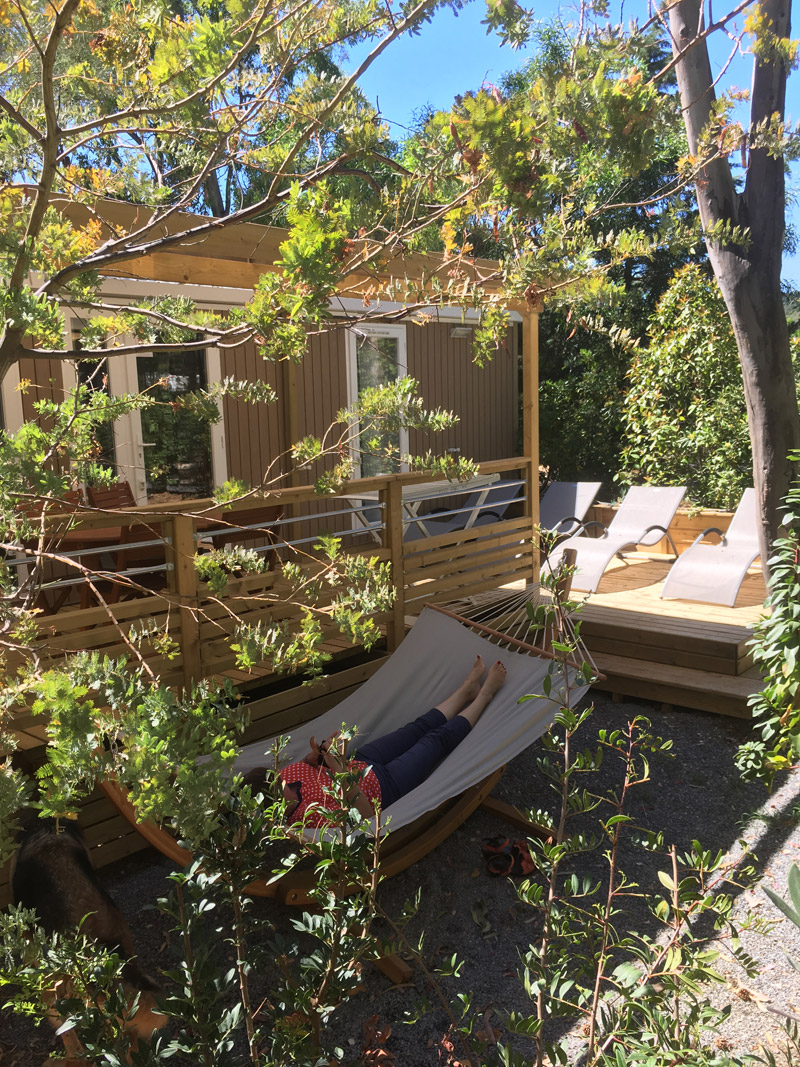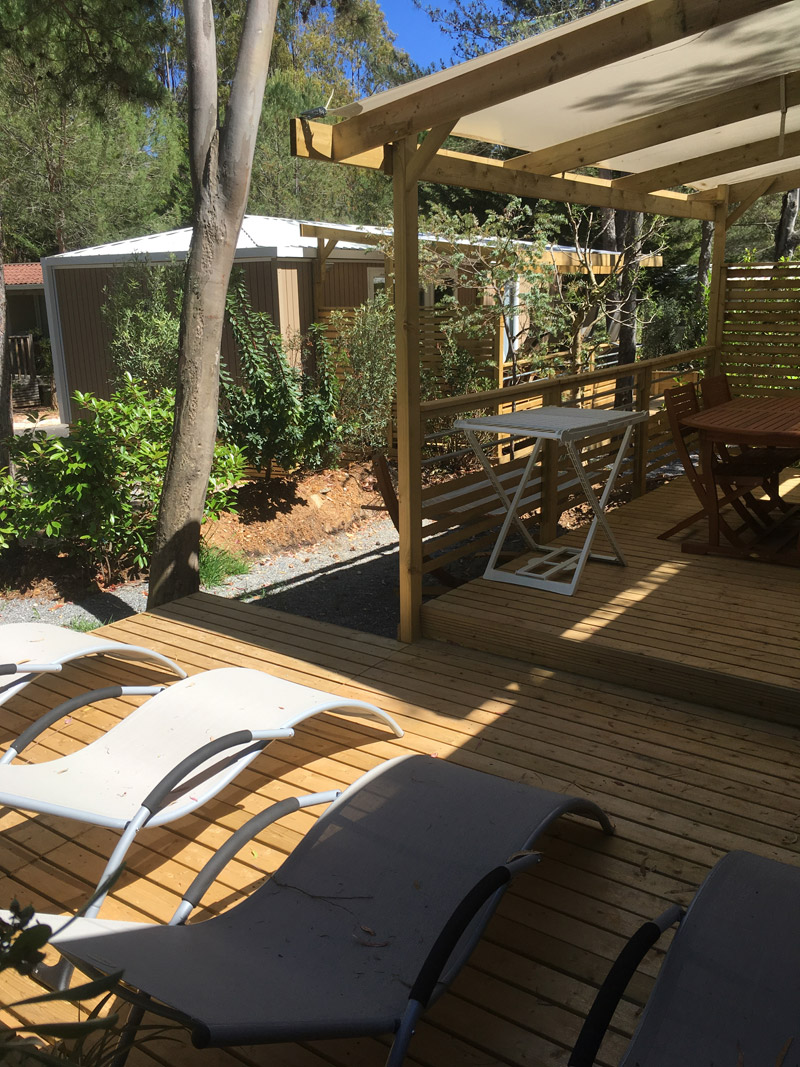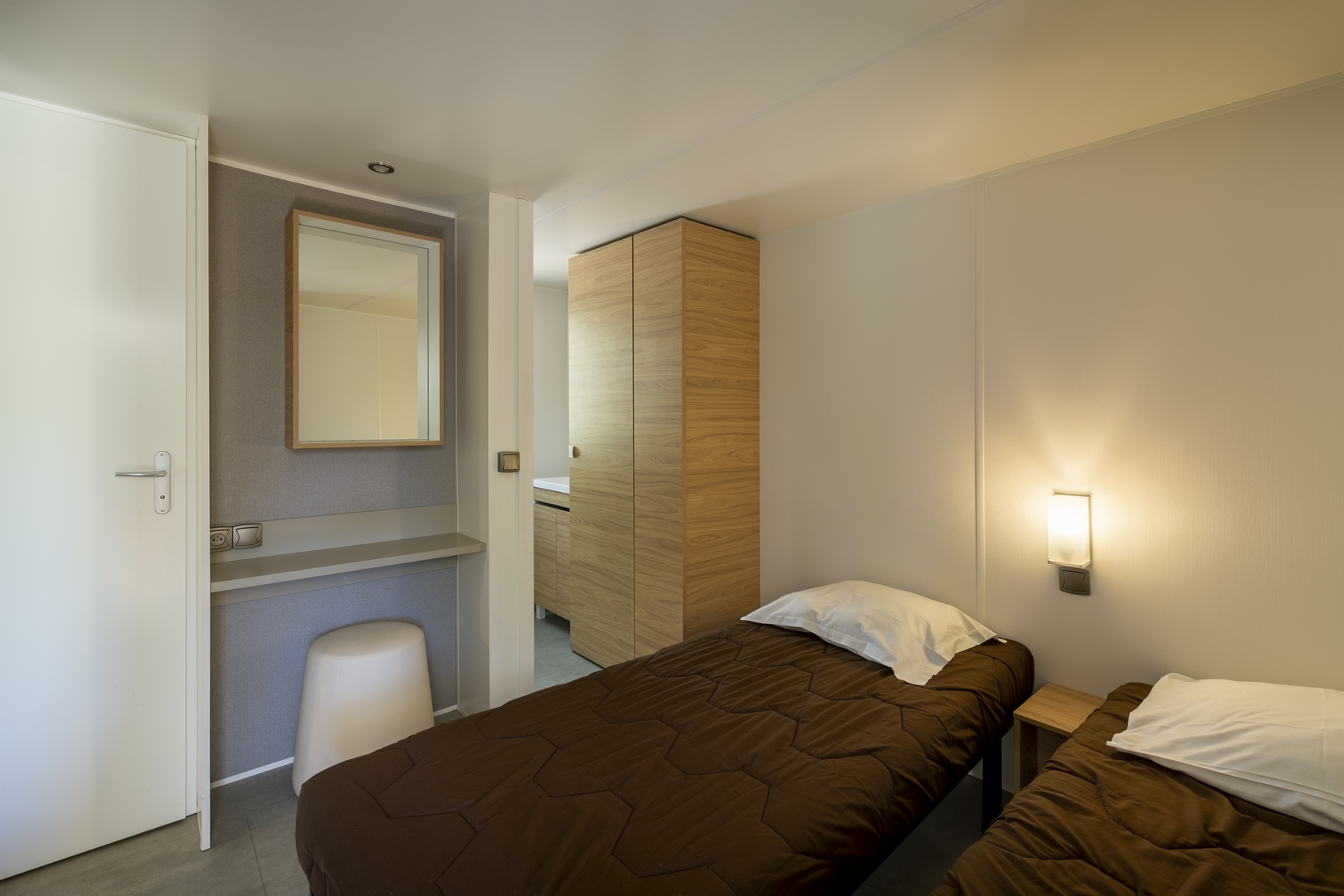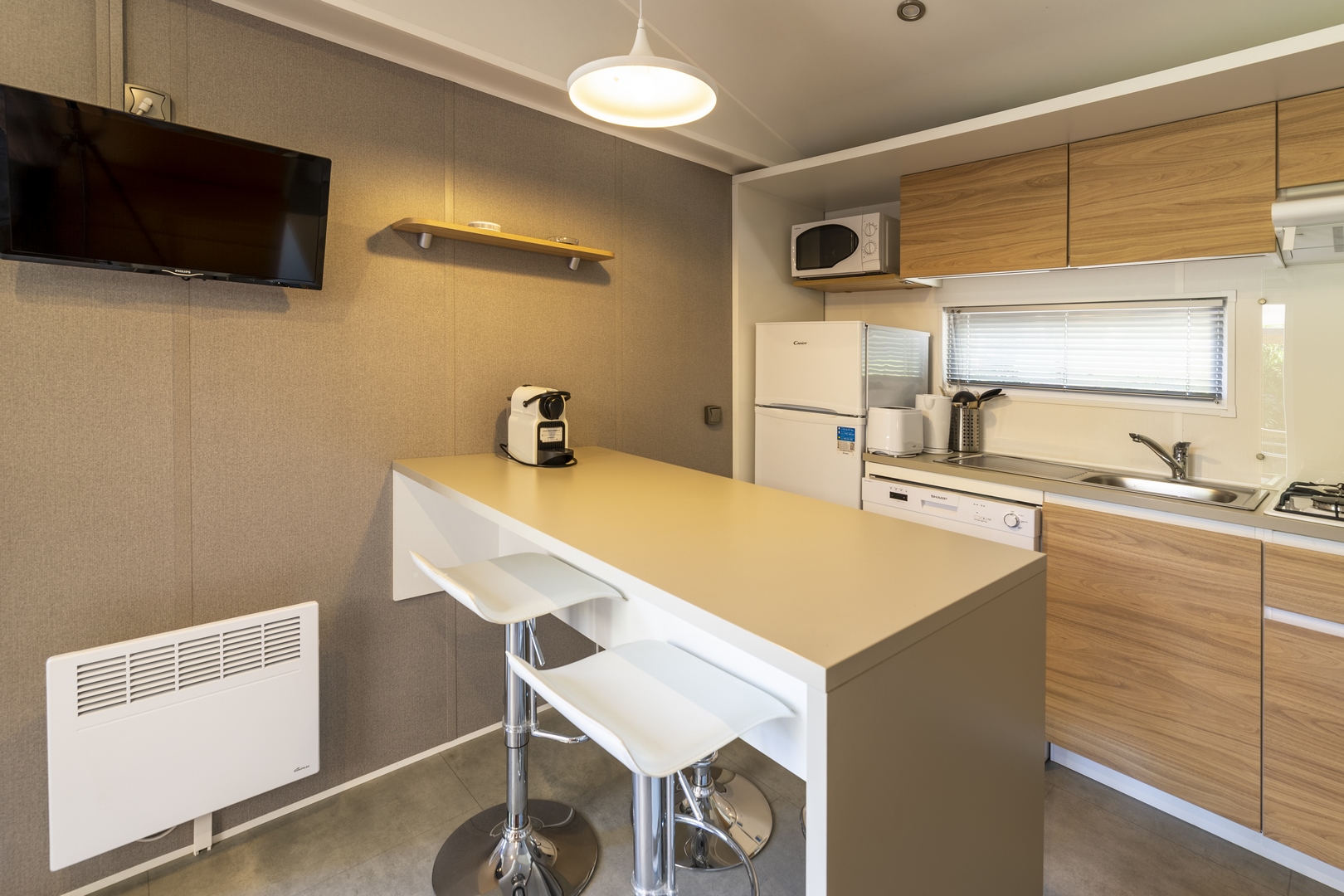 This luxury mobile home, located on a roomy plot measuring 150m² to 160m², is fitted with air-conditioning, a television, washing machine and dishwasher no less! Its two bathrooms offer ideal privacy if you're holidaying with friends. What's more, it comes complete with a gas-fired plancha grill or barbecue and garden table and chairs, perfect for eating outdoors in the shade of our pine and eucalyptus trees.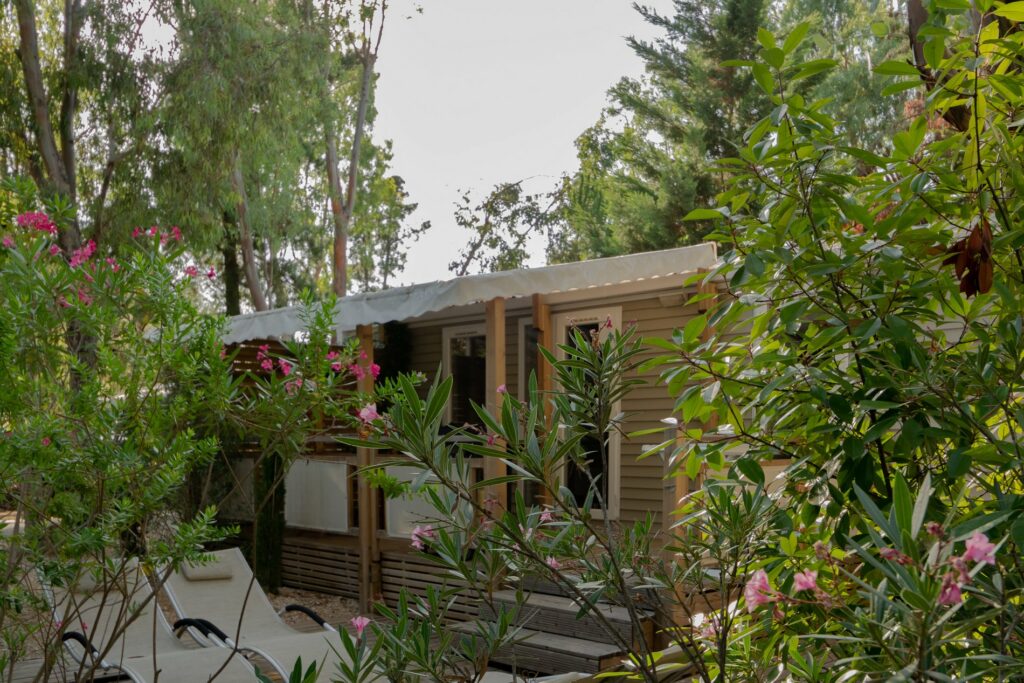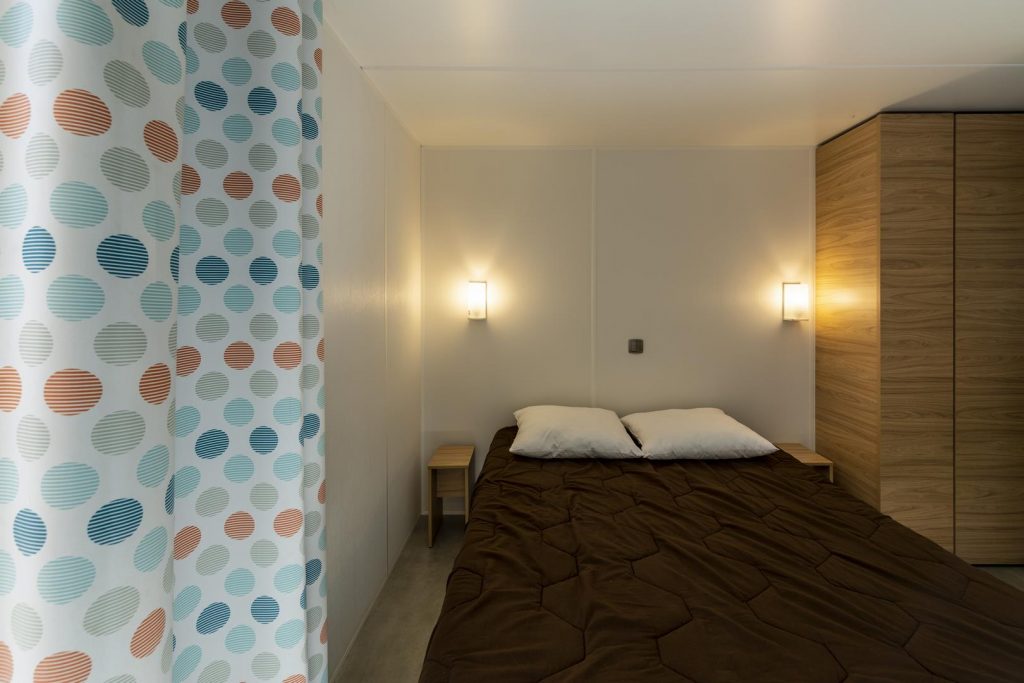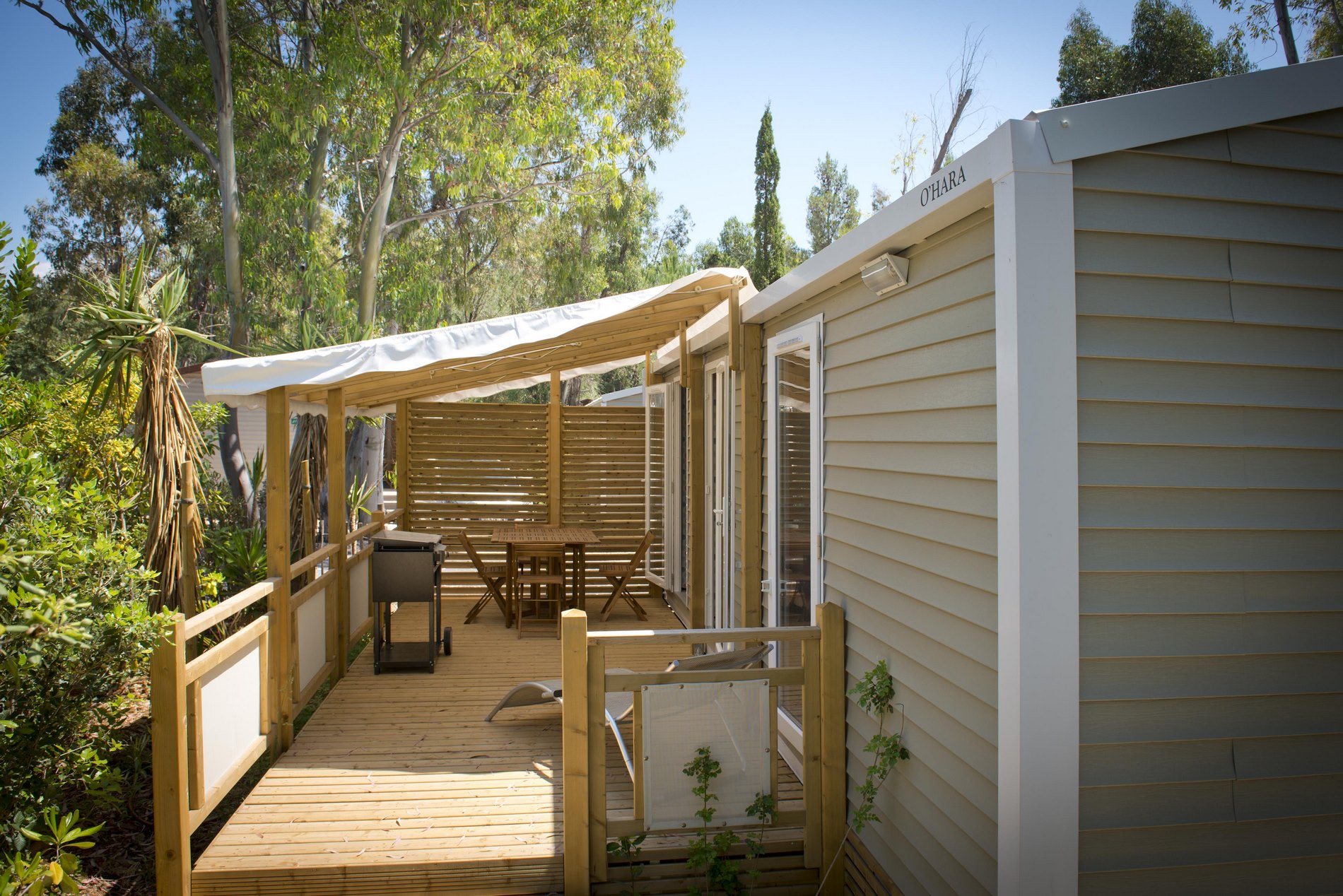 Ideal for an extra-special holiday with a large family or group of friends, this villa comprising two mobile homes set on a fully-privatized plot, can accommodate up to ten guests. Its jacuzzi, sun loungers, hammock, garden table and chairs promise plenty of fun and heartwarming get-togethers overlooking the vines. Sheets are provided and each mobile home enjoys air-conditioning, a television and washing machine.