More beautiful every year!
After a beauty treatment that lasted all winter and throughout spring, your favourite family campsite on the Côte d'Azur is positively glowing this summer! Click on the video to discover all the latest campsite events, including our gorgeous new accommodation, stylish new restaurant decor, etc.
Roam the alleyways of one of the Var area's most beautiful campsites!
Enjoy a camping holiday in an exceptional natural environment!
Reputedly one of the Provence-Alpes-Côte d'Azur region's most tree-filled campsites, the 4-star Les Jardins de La Pascalinette ® nestles in truly exceptional vegetation! Set between sea and vines, our guests enjoy a genuine back-to-nature camping break in the Var area.
Our nature campsite is also very eco-aware: we are committed to protecting the environment all the way down to the smallest everyday gestures.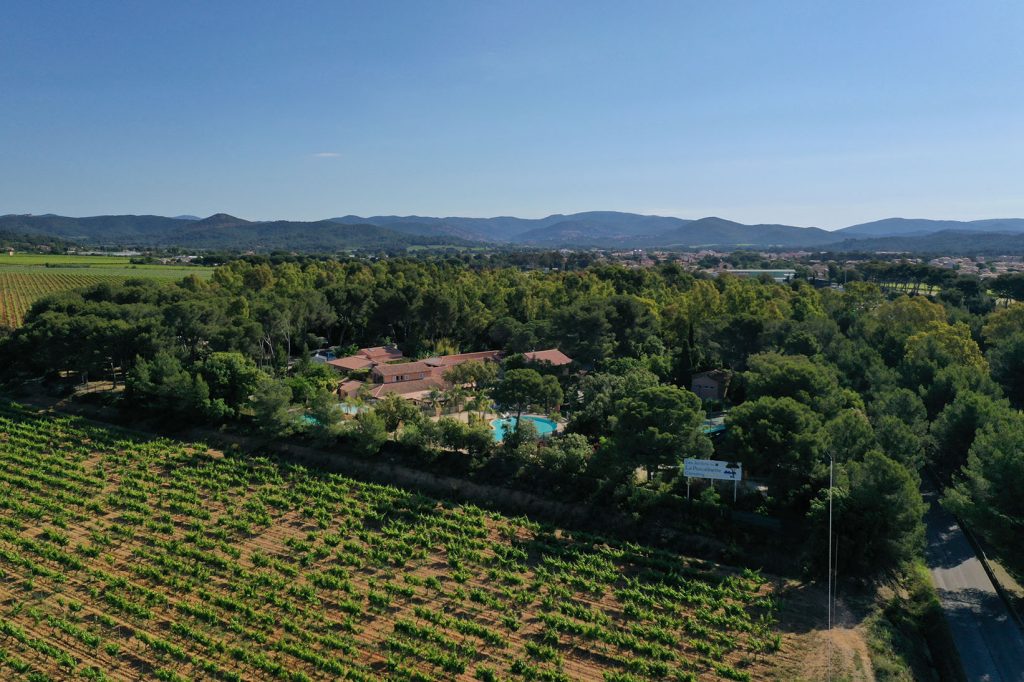 Quintessence ® mobile homes: the unbeatable luxury of your own private pool at our 4-star campsite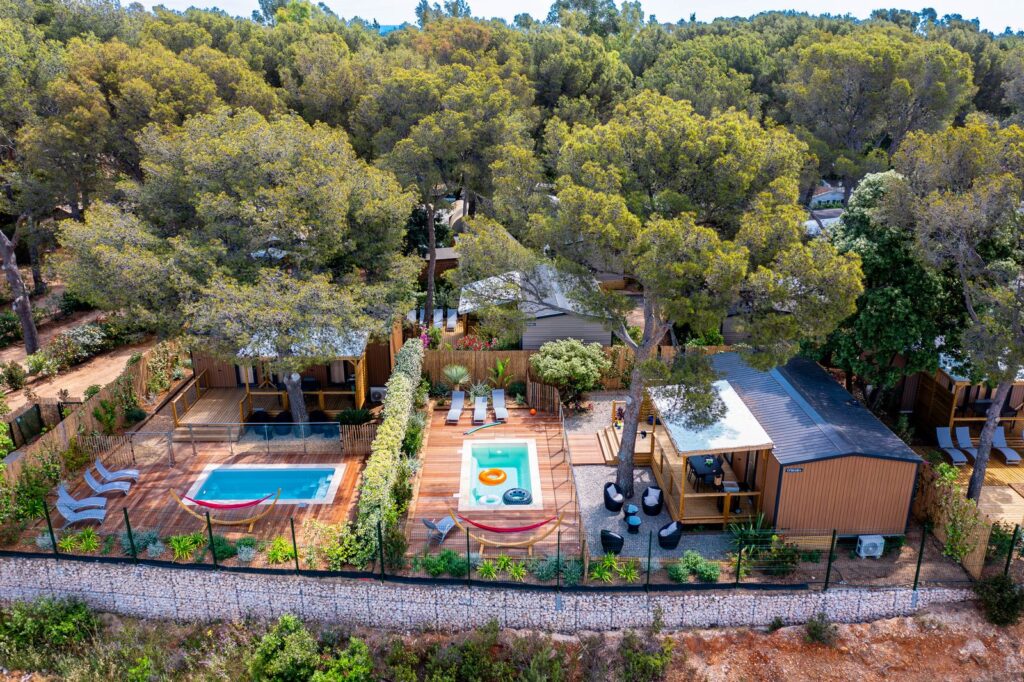 When you rent a Quintessence ® mobile home, you enjoy an à la carte camping break, topped with the joys of the campsite's vast, 2,000m² water park and our numerous services and activities. Plus, of course, top-of-the-range private amenities guaranteeing an unforgettable camping holiday on the Côte d'Azur!
A vast water park, a stone's throw from the Med