Hiking all styles in the Var
Walking and cycling lovers, welcome to the Var!
The Var region and especially La Londe and Hyères offer a maze of magnificent lanes and pathways for walking fans.
Here is our selection of itineraries according to your fitness level and available time.
EASY around La Londe
Dolmen de Gaoutabry: 7.4 km – Uphill slope 308 m – Length: 2 hrs
Rouay de la Cabre: 9.2 km – Uphill slope 349 m – Length: 2.5 hrs
Le Tour de La Londe: 9.4 km – Uphill slope 10 m – Length: 3 hrs
Sentier du Littoral (coastal footpath): for walkers only
L'Argentière – Fort de Brégançon: 18 km (return) – Uphill slope 300 m – Length: 6 hrs
Port Miramar – Les Salins d'Hyères: 0.6 km (return) – Uphill slope 0 m – Length: 0.2 hrs
AVERAGE
Le Vallat La derroucade: 19.3 km – Uphill slope 672m – Length: 0.5 hrs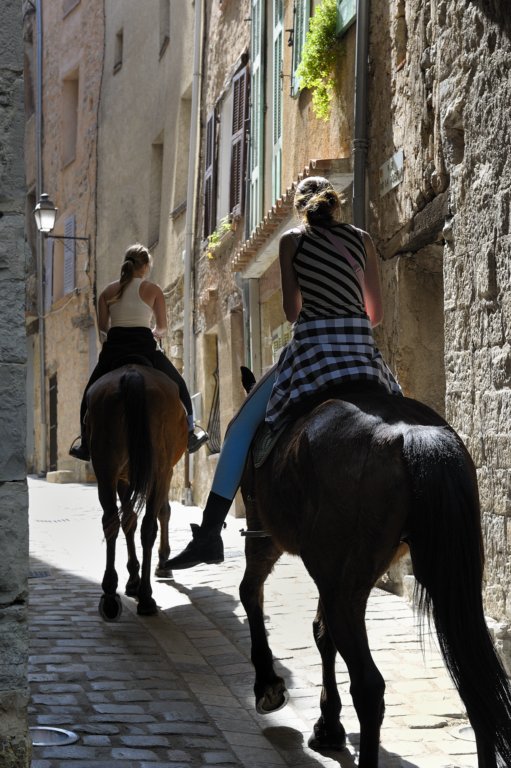 DIFFICULT
Bridle path (cyclists and walkers also accepted): 15 km – Uphill slope 75 to 400 m.
Please go to the Tourist Office website for details.
Discover Provence on foot, by bike or on horseback!
Explore La Londe-les-Maures and the picturesque surrounding area.
Our partner "Le Ranch du Palyvestre" in La Londe hosts riding lessons by qualified instructors, together with 1, 2, 3-hour and full day treks – something for all the family!
This footpath is shown on the back of the plan (itinerary n°6) and page 45 of their practical guide.
They also sell a guide book featuring all of La Londe's signposted footpaths, extracts from the IGN map, satellite photos, explanations on the various itineraries and information on local flora and fauna (price €1).
Rent a bike with our partner Syril Bike Azur! A super range of top-comfort bikes, electric bikes and Mountain / Trekking bikes for hardy cyclists!