Agave
Agave americana
Agave Americana or American aloe is a monocarpic plant: it only flowers once in its lifetime, after around 15 years. After blooming, the plant is exhausted and dies. Its very high and impressive flower can be seen from afar.

Agaves have an open heart and often grow to a much more impressive size than the aloes you'll come across at the four-star campsite Les Jardins de La Pascalinette®, although the two varieties are sometimes confused. They are often found at roadsides at the foot of the Var area's large properties.

Agave syrup is used to make tequila and mezcal. Agave leaves consist of very solid fibres used to make clothes, rope, coconut mats and sisal.

The agave originates mostly from Mexico, but is also found in southwestern areas of the United States, Central America and South America.

Where to find it at the campsite
You'll find agave in the Cactus Garden (nr. 2 on the botanical footpath plan).

Carte d'identité :
Nom latin : Agave americana
Famille : agavaceae
Genre : Agave
Espèce : americana
Couleur(s) : Grey-blue leaves – Orange-yellow and red flowers
Sous-espèce : variegata
Feuillage : Perennial
Forme : Succulent
Hauteur : Up to 2 m (excluding flower)
Floraison : July & August (once only)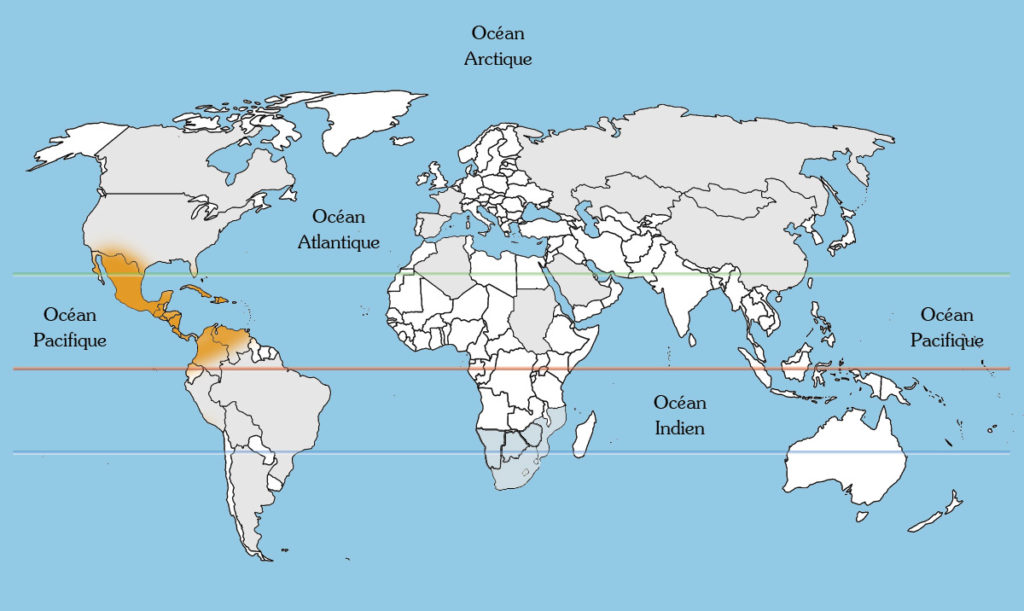 Le saviez-vous ?
Agave sap is highly toxic and can cause burns.