Canna Lily (Heliconia)
Canna indica
The Canna Lily or Heliconia is a tropical plant with leaves resembling those of a banana tree (long, oval leaves with a pointed tip). It originates from tropical regions of Asia and America.
There are several varieties of canna lily including:
"Lucifer" (deep red with a yellow edge),
"Firebird" (scarlet),
"Confetti" (yellow speckled with orange dots).
Its flowers resemble that of an orchid and its colourful blooms light up the campsite (and of course your holiday!).
The canna lily doesn't have traditional roots. Like bamboo, it has rhizomes and spreads quite easily.
---
Where to find it at the campsite
You'll find canna lilies at our four-star campsite Les Jardins de La Pascalinette® on Place de la Pascalinette (nr. 1 on the plan) and at the Jardin du Levant (nr. 22).
Carte d'identité :
Nom latin : Canna indica
Famille : cannaceae
Genre : canna
Couleur(s) : Red, yellow, orange, pink
Origine : Tropical zone Asia and America
Feuillage : deciduous
Forme : Flower
Hauteur : 60 to 150 cm
Floraison : summer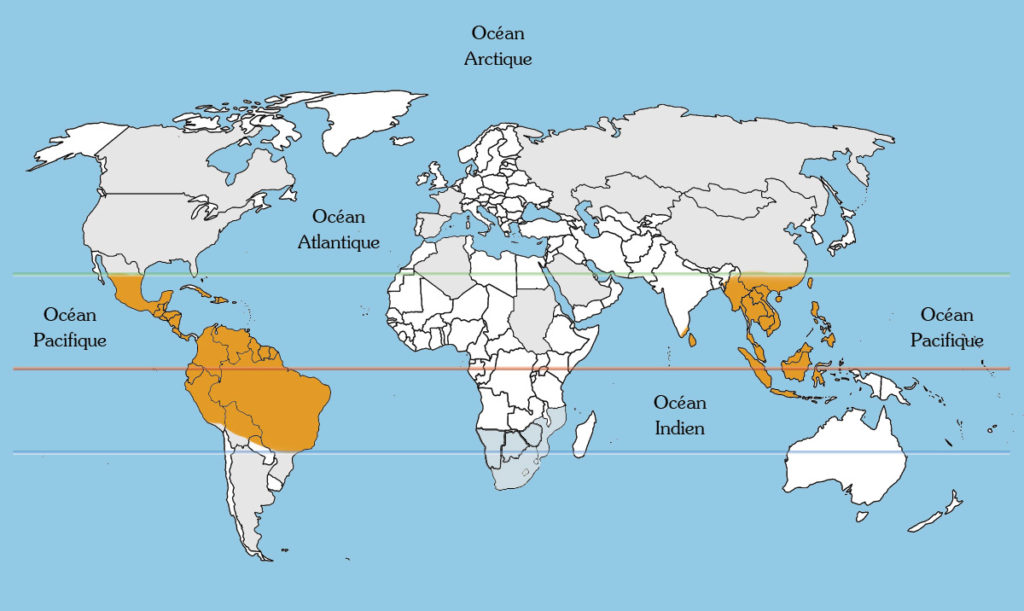 Le saviez-vous ?
Canna lily leaves are used to treat burns, while the seeds are made into decorations for jewellery and musical instruments. It can also be used to purify waste water and its rhizomes are edible!