WIFI at the campsite
Wireless Internet is available throughout your four-star campsite in the South of France,
Provence-Mediterranean, allowing campers to check their e-mails or surf the web (in line with the Hadopi 1 & 2 laws!)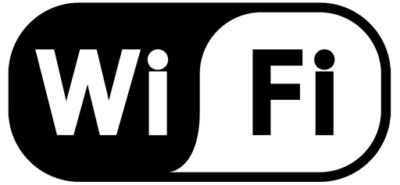 The Hadopi 1 & 2 laws are designed to restrict downloading and protect copyrights. They oblige all establishments offering a public Internet connection to keep a record of customer connections for at least a year, so that they can be issued to the gendarmerie or national police in case of illegal downloading, or consultation of child porn or other illegal websites, which are punishable by law. We have therefore fitted Camping de La Pascalinette® with wireless Internet covering the entire campsite.
Now, instead of coming to Reception with your computer, you can check your e-mails or surf the web at your mobile home or pitch between two dips in the pool. Reception will provide you with a personal access code so you can log in.
You can subscribe to the campsite's WiFi for:
ticket 2 days,
ticket 1 week,
ticket 2 weeks,
ticket 1 month.