Camping is fun!
Here at Les Jardins de La Pascalinette ® in La Londe, we want everyone to have fun and take home marvellous memories of their holiday at our seaside campsite in the Var, French Riviera-Côte d'Azur! Parents of course, teenagers obviously, but tiny tots too! So, we've completely redesigned the campsite's playground to ensure kids enjoy hours on end of fun and adventure!
A variety of worlds to spark your children's imagination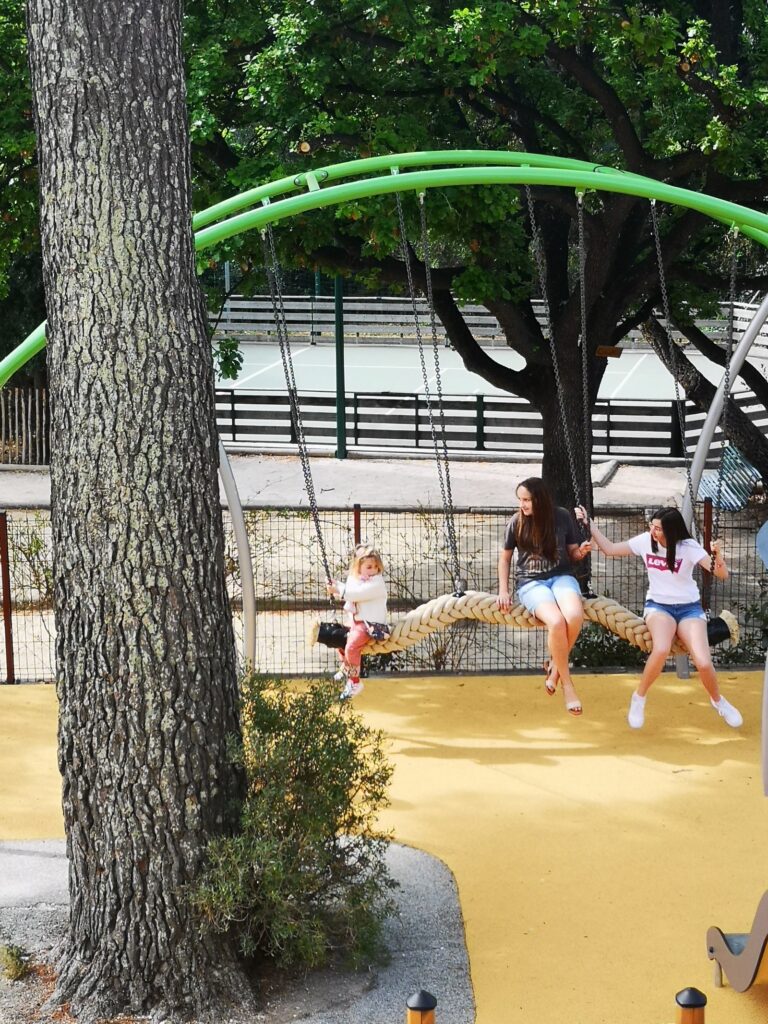 A pirate boat lost at sea, a castle to defend against a terrible dragon, or a monkey bridge overhanging a crocodile-infested river… Your kids will be spoilt for choice when it comes to inventing wonderful stories in our brand-new playground designed and built specially for them! And because children have endless amounts of energy, we're willing to bet they'll want to continue having fun at the playground even if they've just spent hours playing at the campsite's water park!
Swings, slides, climbing nets and rope ladders… Our playground equipment is both fun and modern, and has been carefully selected to develop your children's balance and motor skills in all safety!
The soft surface and games fully compliant with current standards offer parents an additional guarantee of a serene and relaxing camping break on the Côte d'Azur!