A new restaurant at your family campsite!
Our restaurant has been refurbished and redecorated to offer you an even better welcome
at our family campsite!
It's yet another surprise we've been saving for a while (we LOVE surprising you!). Your 2023 holiday has plenty of exciting new events in store: first and foremost, we've been working hand-in-hand with an interior designer to completely reinvent the campsite's restaurant.
Natural colours, high-quality materials, new tables and chairs, matching armchairs, bar stools and more… And all bathed in the relaxed, natural atmosphere you'll find everywhere at your favourite eco-friendly campsite! You'll find a lounge area at the new restaurant too, complete with pretty light fittings and harmonious new floor tiles, for the promise of a delightful weekend break or holiday in the Var, French Riviera-Côte d'Azur.
The initial project has been fine-tuned a little bit (in particular the furniture), but the mood is the same: warm, comfortable and very welcoming.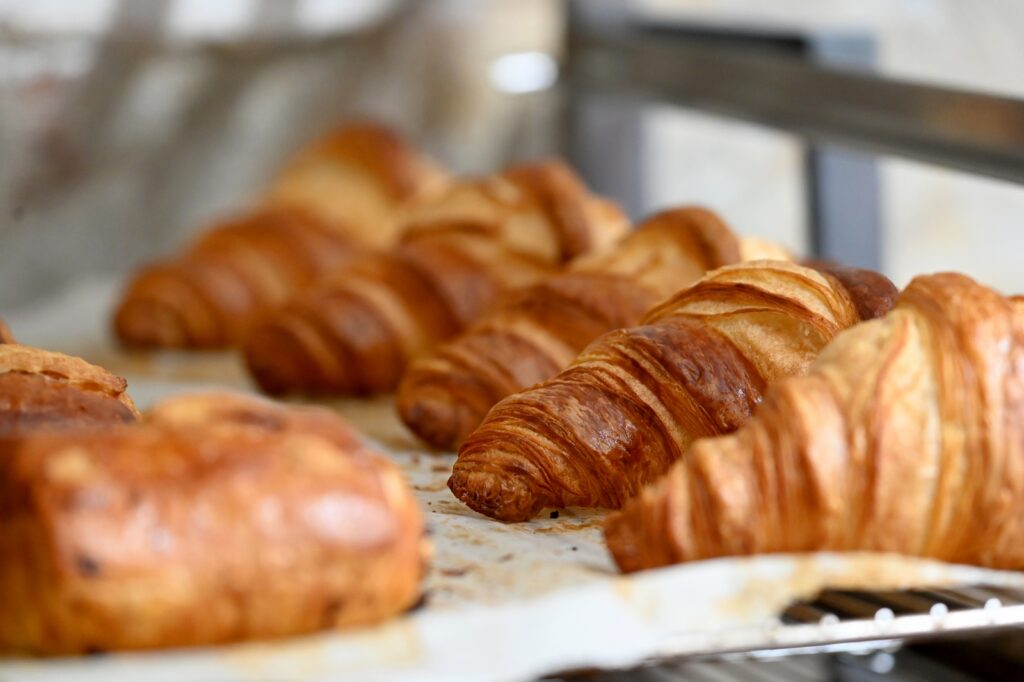 Handily placed just next to our giant water wark (2,000 m²!), the campsite restaurant is a resolutely friendly, family-style eatery where families and groups of friends enjoy meeting up to savour a pizza, local speciality of refreshing ice cream. But that's not all! The campsite restaurant also serves breakfasts to eat in or take out if you'd rather "stay home" and make the most of your mobile home terrace. And if you're planning on heading out for the day to explore some of Nos Coins de Paradis ® (Our Corners of Paradise), the restaurant will be happy to provide you with a very-practical picnic hamper to save you having to make it yourself!
A fun line-up of evening entertainment and shows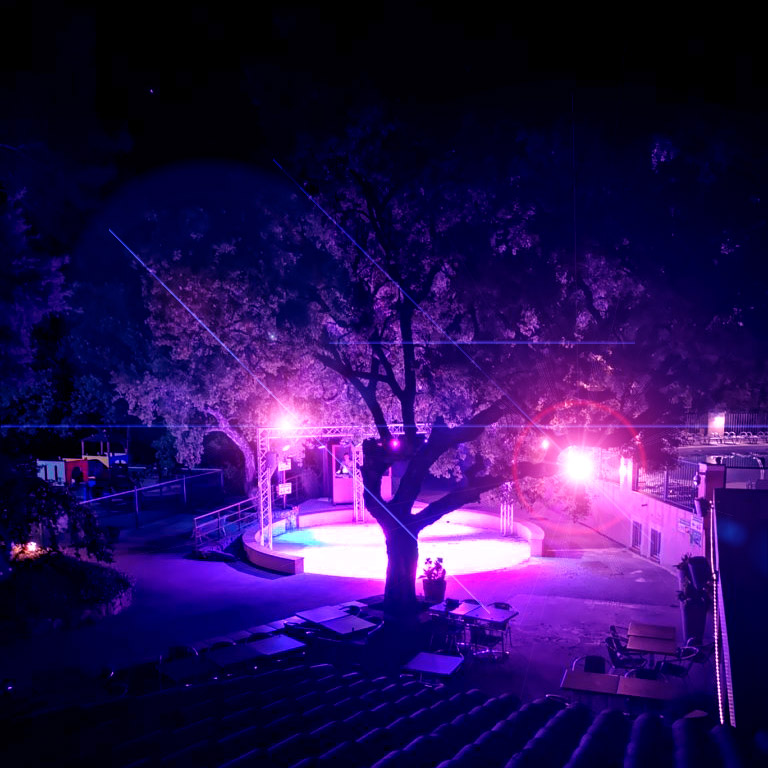 Camping holidays are all about enjoying a great night out too! And your family campsite has plenty to offer, with an exciting line-up of music events and evening entertainment bound to please all ages! The stage – which also serves as a dance floor – is well placed too: it's near enough to the dining area to ensure you enjoy the show without being disturbed during your meal.
Dance and magic shows, karaoke evenings, family games, DJ sets and concerts… Your camping holiday promises lots of festive together times too!
Our entertainment programme is sure to leave you with plenty of forever memories to take back home – and make you want to come back and stay with us again!
We can't wait to show you our gorgeous new restaurant, but if you want to see it for yourself, book your stay today!