Our partner for reduce-mobility guests: UFALAM

We'd like to introduce you to the campsite's 2018 partner, the association "Un Fauteuil à la Mer" (Tourism & Handicap label).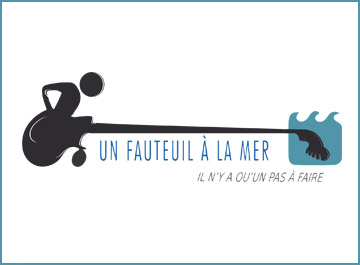 This Var-based association caters to all 4 types of handicap:
Physical
mental
Auditory
Visual
As their slogan says, "Say no to indifference by sharing our differences"!
The association organises water sports for all types of disability. And all the family can take part too!
They provide details on the various tourist sites and amenities available for disabled visitors and contribute to developing adapted services.
Our seasonal team is trained to operate three special bathing systems.
Contact:
Un fauteuil à la mer Hôpital Renée Sabran Boulevard Édouard Herriot, 83406 Giens
Tel. +33(0)6 12 51 38 26 Email: ortega.thierry83@gmail.com
Website
Camping de La Pascalinette® offers two adapted mobile homes and a bathing chair, so reduced-mobility campers can make the most of our heated pools. The water park is fully-accessible. We also offer two chairs kindly donated by the association to ensure your camping holiday in the South of France is truly fabulous!