Campsite restaurant-lounge bar
It's ready! It's finished at last and this year's Easter campers were lucky enough to discover it first! But what is it?! Of course, we're talking about the brand-new restaurant that's just opened at your favourite 4-star campsite Les Jardins de La Pascalinette ®! The campsite restaurant has now been entirely refurbished and redesigned for the greatest pleasure of our guests. Remember we said we had a fabulous surprise in store for you in the campsite newsletter? Well here it is! So don't delay, book today and check out the new restaurant for yourself!
A brand new decor and furniture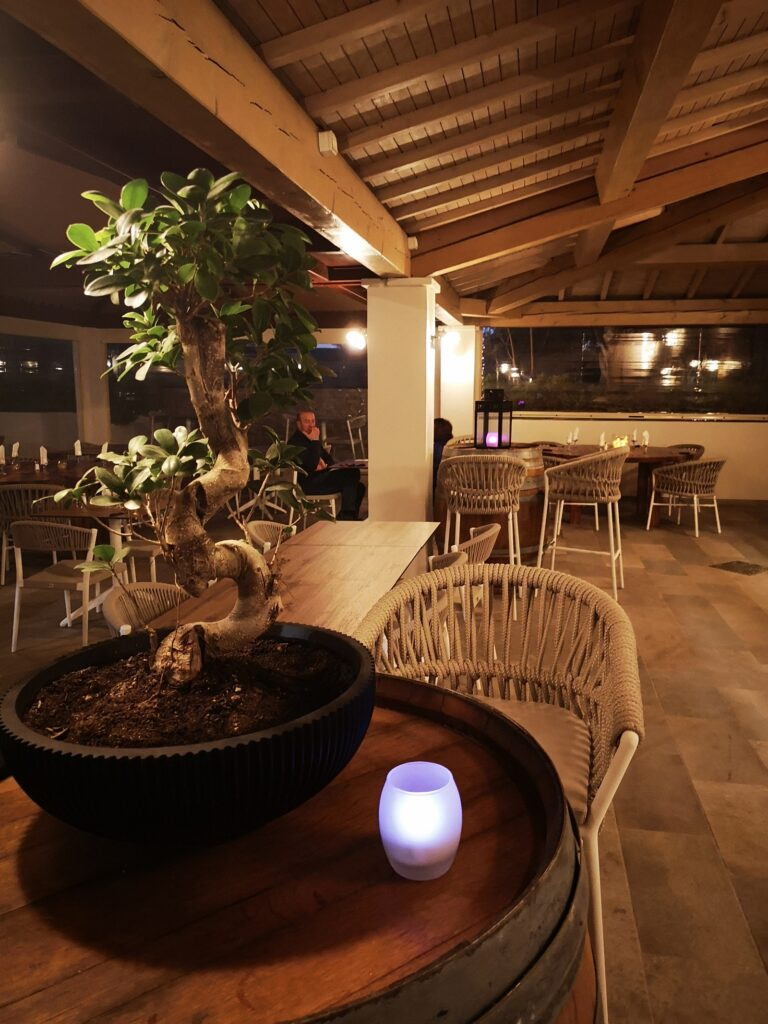 Contemporary, comfortable seating, new tables, deluxe materials, new lighting and cosy colours… We've thought of everything to ensure campers feel at home at our new restaurant. Its natural, relaxed atmosphere marries beautifully with our eco-friendly campsite philosophy too! Whether you opt for the dining room or terrace, we're sure you'll love our new restaurant and the loving care we put into designing it.
Relax and enjoy our new lounge bar
We'd been thinking about it for a while already… Wouldn't it be great if we could offer campers a new, intimate and friendly lounge bar? Well, our dream has now become reality! Our interior designer hand-picked its modern and cosy furniture, perfect for relaxing. Sunshine or shade? Just take your pick, sit back and take it easy with a glass of chilled Provence Rosé wine or cocktail in hand…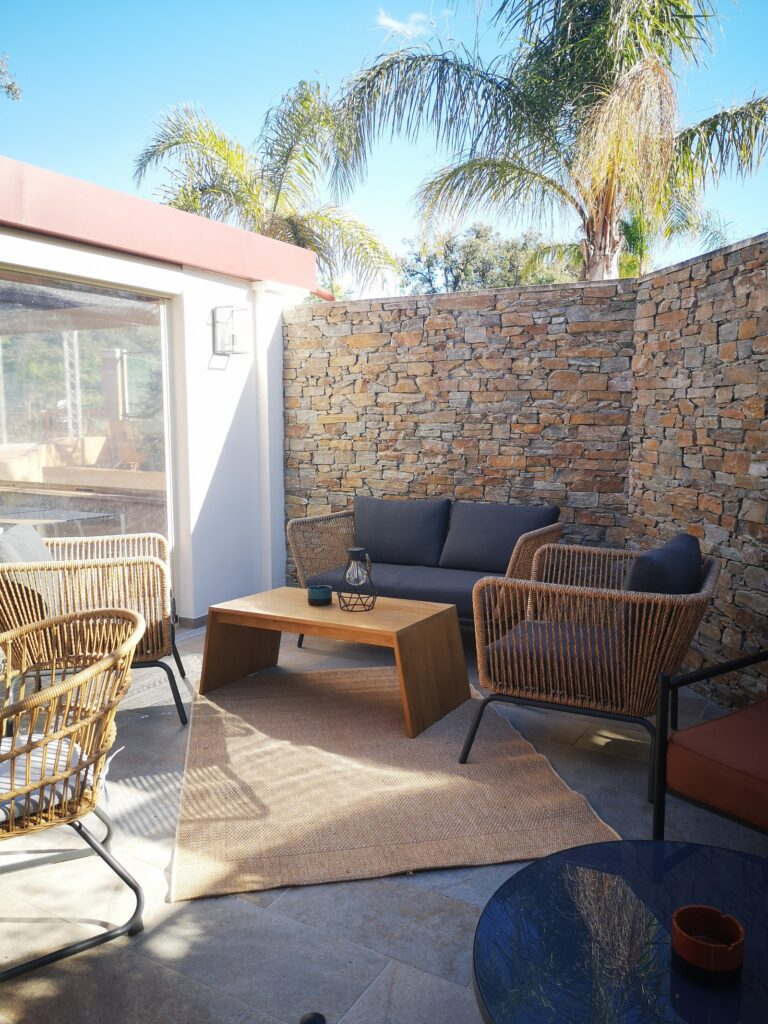 Traditional cuisine for our gourmet guests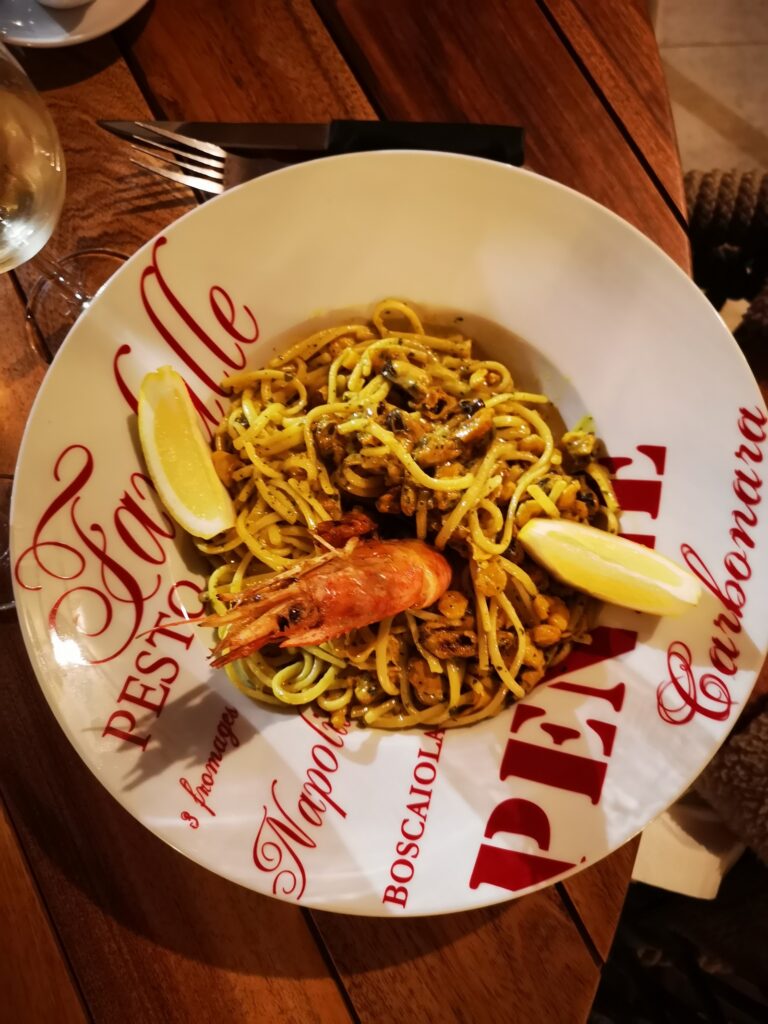 Pizzas, grills and local recipes too… Our restaurant chef has concocted a varied and delicious menu for this year's campers! Whether you fancy lunch, dinner an ice cream or simply a refreshing drink after a dip in our water park or day out at the beach on Porquerolles island, hop over to our brand-new restaurant. You won't be disappointed!
Some pictures of the new restaurant