Seaside camping holidays in France from the UK.
Are you planning to spend a few days on a camping holiday on the Côte d'Azur, close to the Mediterranean?
Between Hyères and Saint-Tropez in the Var, the 4-star Les Jardins de La Pascalinette ® campsite is definitely the destination of your dreams!
Here are the different travel options and itineraries that we recommend to you to come and visit us and spend the most beautiful holidays on a seaside campsite in the south of France.
Are you planning your next holiday and perhaps wondering how to get to the South of France?
There are several solutions* depending on whether you choose to travel fast (to enjoy your stay more quickly) or cheaply (to save your budget for your leisure activities):
You opt for the fastest travel solution:
If you can't wait to put your luggage down and dive into the heated pools of our campsite's water park, the quickest option is undoubtedly the plane (from London Heathrow) to Marseille, then the train to Toulon and finally the bus to La Londe-les-Maures. The journey takes about 7 hours and 40 minutes, all inclusive.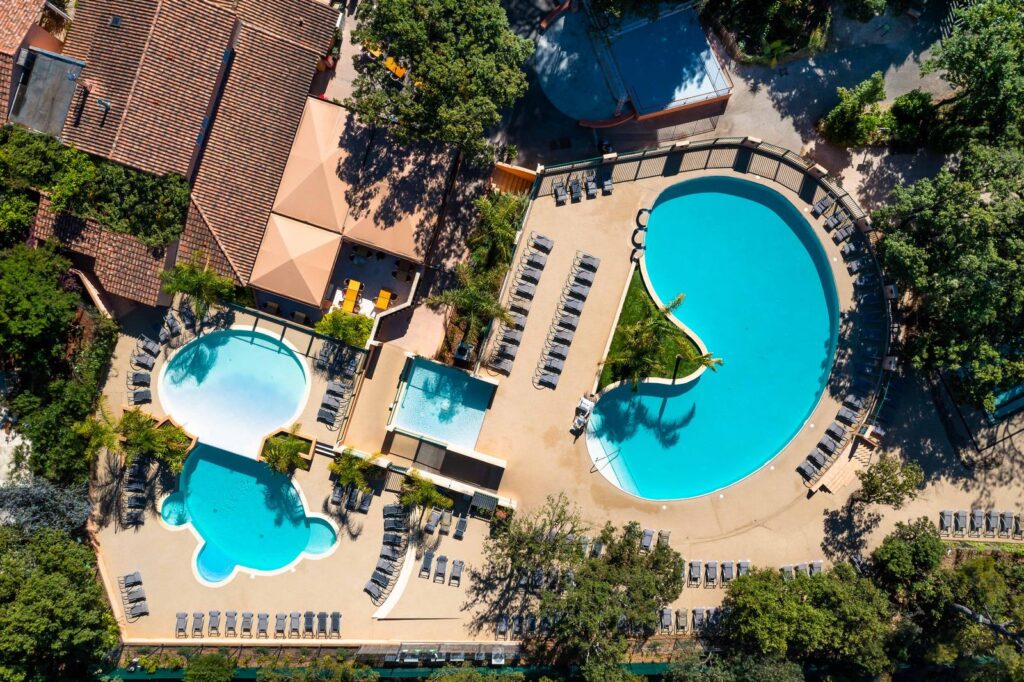 Please note that the journey time from London Gatwick remains approximately the same, but if you are travelling from London Stansted, you will need to allow approximately 1.5 hours more.
In order of travel time, you also have the option of landing in Nice (from Gatwick) with a 9 hour journey, this is also the cheapest travel option with a budget of up to €309.
For those who prefer the rail route, with an average journey time of 11 hours, you can take the train from Leicester Square with a change in Paris.
For holidaymakers who prefer to be free to move around and wish to take advantage of their stay on the Riviera to discover the Var and Provence, the car remains the best solution. You will have the opportunity to visit Nos Coins de Paradis ® and all that makes the beauty of our beautiful region.
Via the Eurotunnel, you'll need to allow for a 12-hour journey before you can relax in your beautiful mobile home or set up your motorhome on your pitch.
Those who choose to take the ferry will arrive in about two hours as the journey takes just over 14 hours.
A campsite for all budgets, for all desires for holidays under the sun of the Var!
Motorhomes, caravans and even tents are welcome at our campsite. A wide range of mobile homes is also available for those looking for comfortable outdoor accommodation. From luxury mobile homes to fully equipped tents and unusual accommodation for groups of up to 10 people, you will always find something to spend the best holiday of your life in the sunny Var region at our family-run campsite!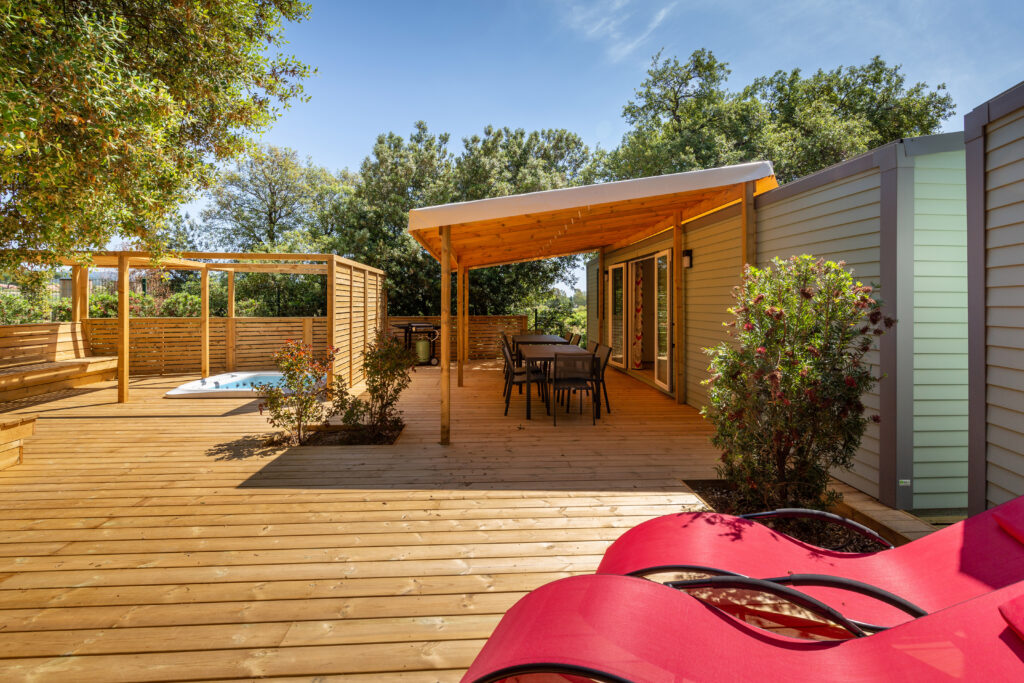 To summarise:
Fastest: Plane (Heathrow → Marseille), train, bus
Cheapest: Plane (Heathrow → Nice), train, bus
The most "flexible": Car (via Eurotunnel)
Are you all set? Your stay is programmed on our booking platform? Your bags are packed? We look forward to welcoming you to one of the most beautiful campsites in the south of France!
*Times and prices given as an indication (source: www.rome2rio.com)