Rent a mobile home at a luxury campsite by the Med!
All the family loves seaside holidays! Why? Because they're both relaxing (just imagine laying back on golden sand…) and dynamic thanks to the many water sports on offer!
And the Var, French Riviera-Côte d'Azur has beaches to spare! Our four-star campsite Les Jardins de La Pascalinette® in La Londe is lucky enough to be located right near the sea and many enchanting beaches.
The Var coast boasts beautiful and varied natural shores, with 53 beaches flying the European Blue Flag around Hyères-les-Palmiers, La Londe, Le Lavandou, Bormes and Porquerolles island… You're sure to find one (or many) you can't get enough of!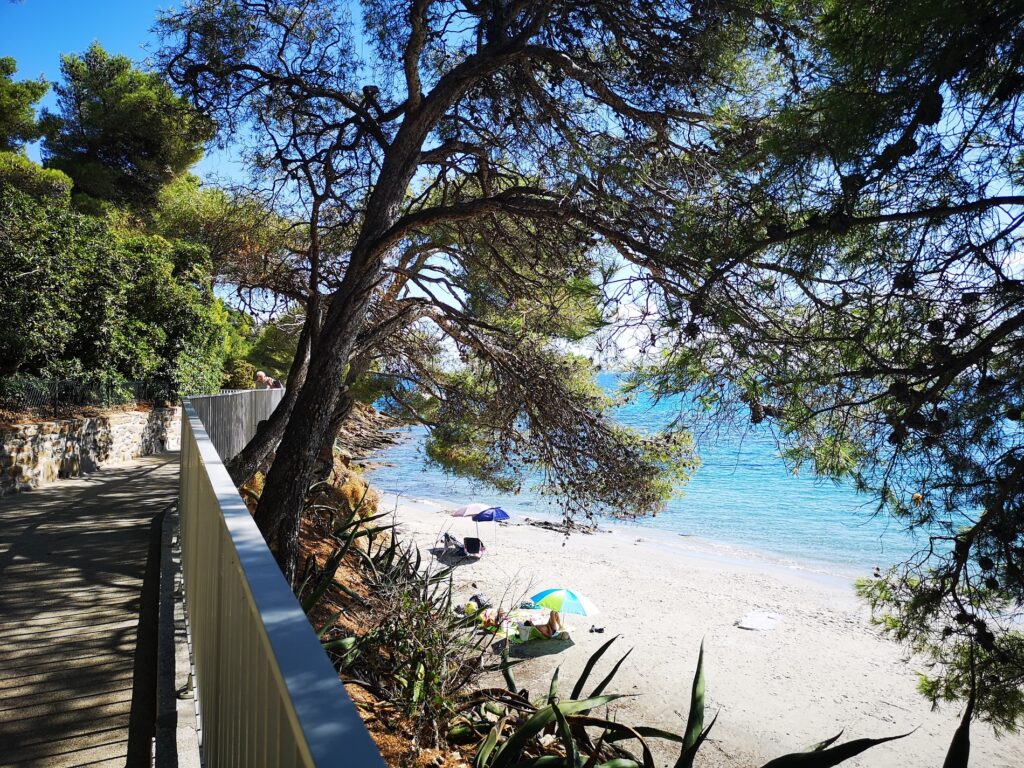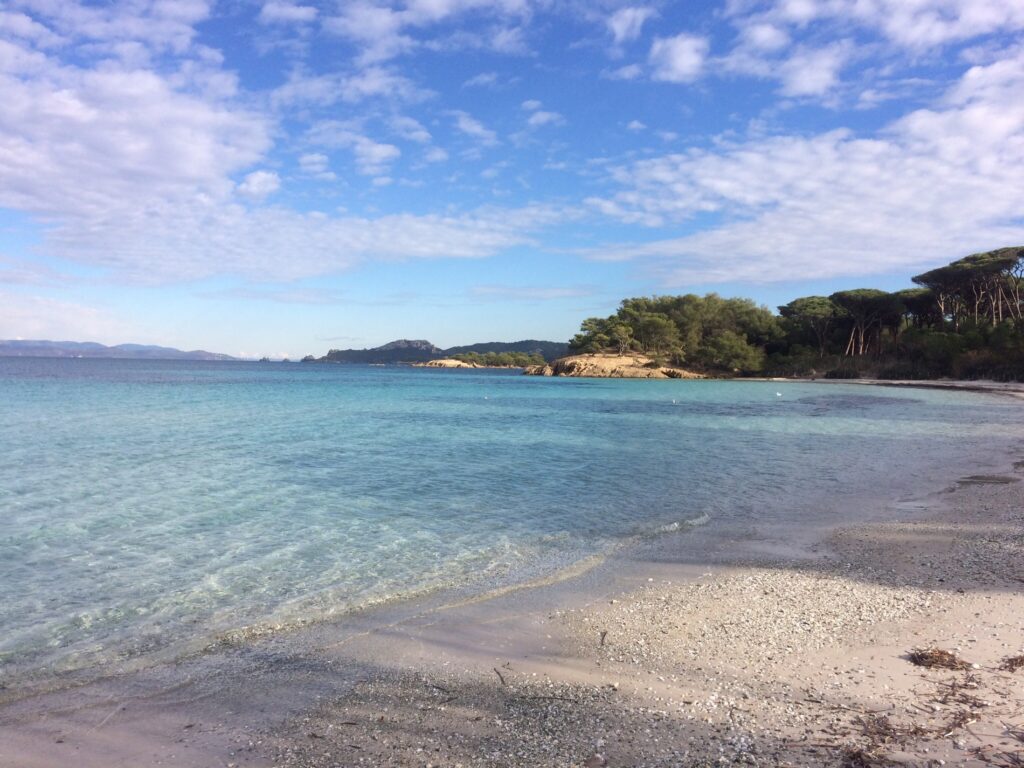 Beaches in the Bay of Hyères – sea and fun for everyone!
Fancy holidaying at a luxury campsite a stone's throw from the Mediterranean coast without the disadvantages of a seaside resort? Leave the back-from-the-beach traffic jams to the crowds and bask in the tranquillity of our campsite, nestling between vineyards and magnificent beaches.
Located slightly away from the town centre, our campsite nevertheless enjoy fast access to many beaches in La Londe, Le Lavandou and Hyères. It is close enough to the finest local beaches to make your life easy, but far enough away to guarantee your peace and quiet.
Whether you prefer a "seaside resort" atmosphere or the authenticity of wild coves, the Var beaches truly have something for every taste!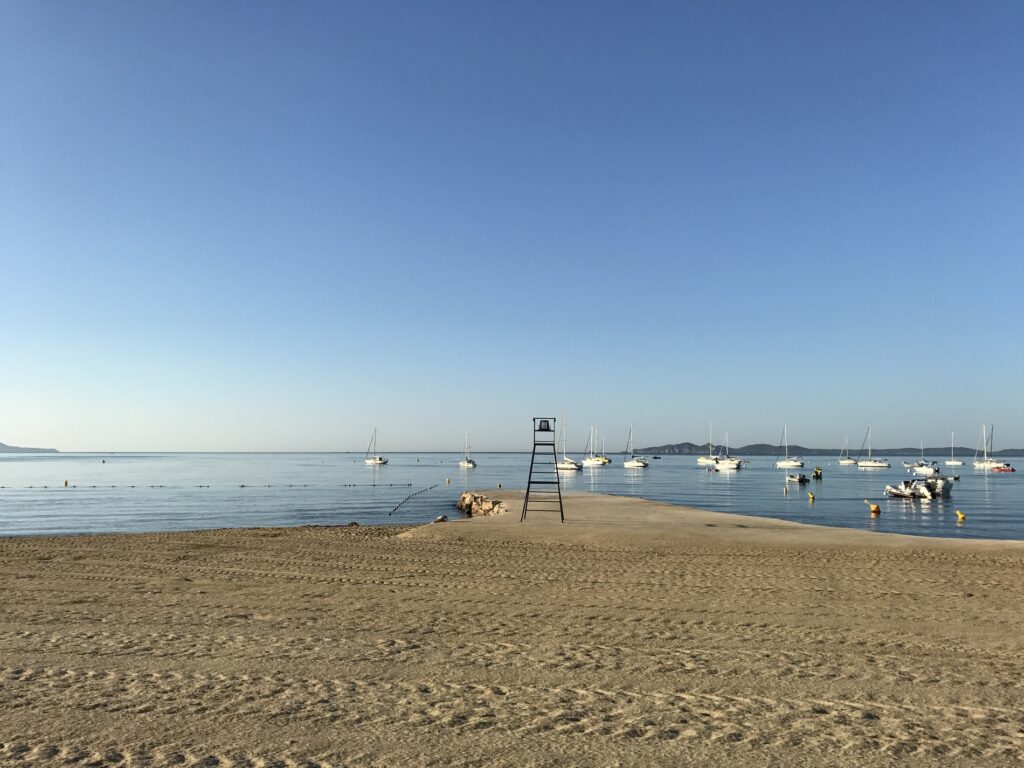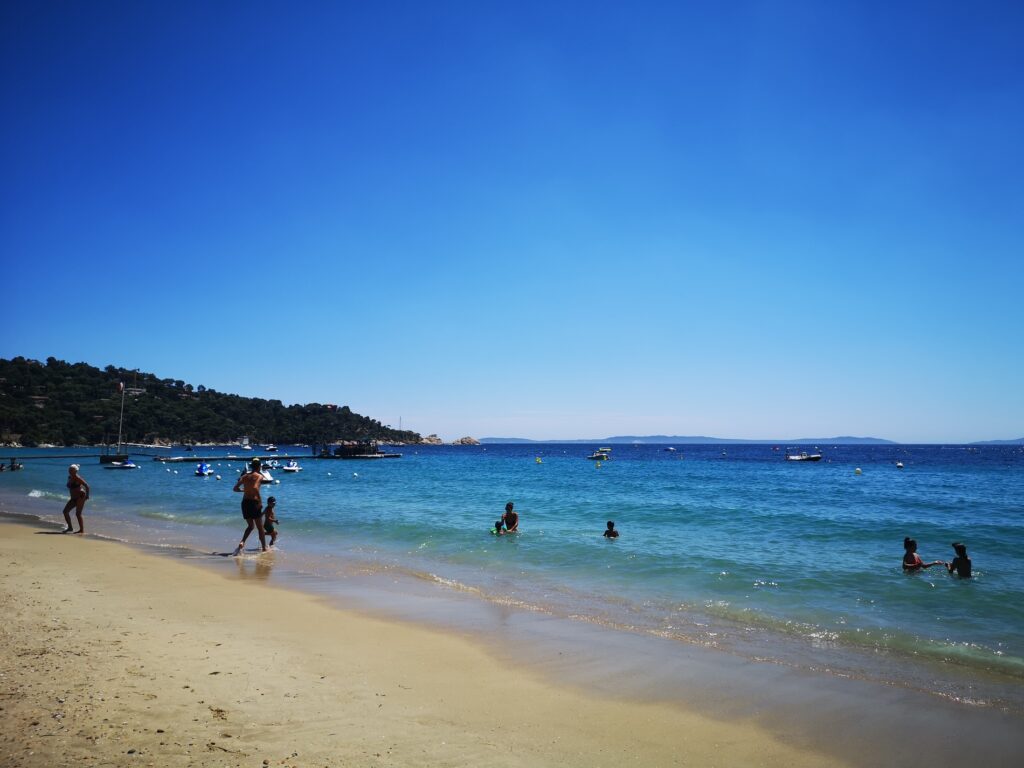 The delights of a family seaside holiday
"Are we there yet?"… You won't be hearing that question while you're driving, because the nearest beach is situated less than 8 minutes from the campsite! Don't miss the superb Plage de l'Argentière with its welcome shade highly appreciated by families, Plage des Salins d'Hyères, or Plage de Tamaris, also situated very near the campsite and offering magnificent views over the Golden Islands off the coast of Hyères (Porquerolles, Port-Cros and Le Levant).
With their gentle slope and shallow waters, the beaches of La Londe, Le Lavandou, Bormes and Hyères are particularly safe and reassuring for families with small children. Complete with lifeguards and showers (for the most part), the coastal beaches promise a tranquil day at the beach with your clan.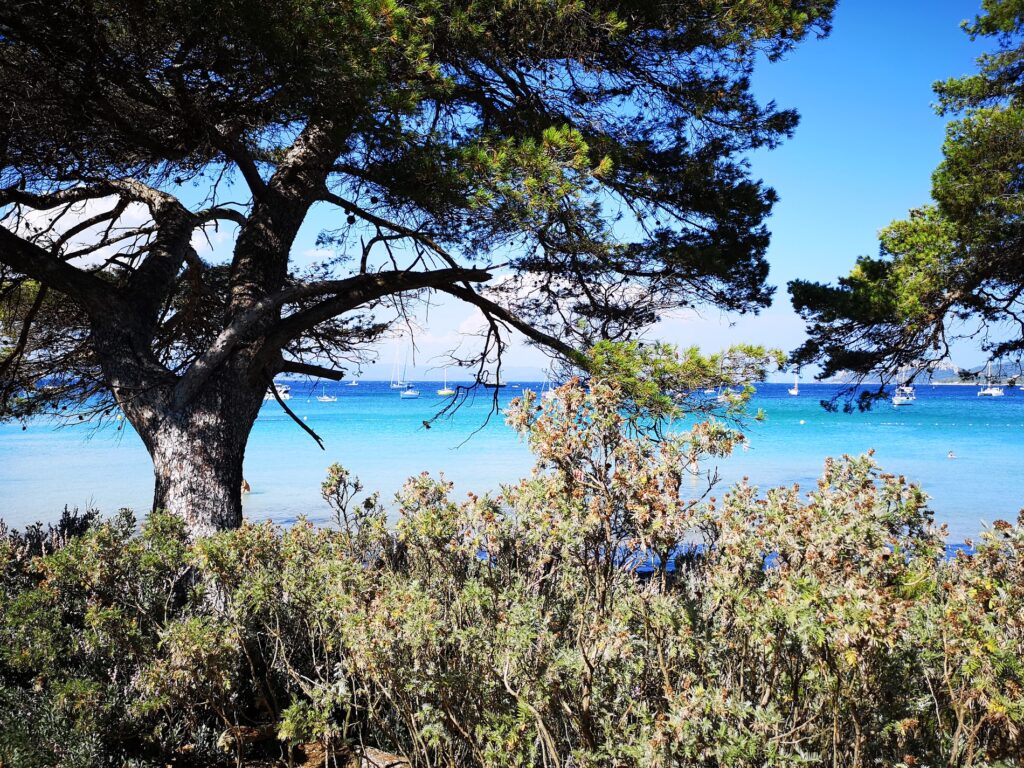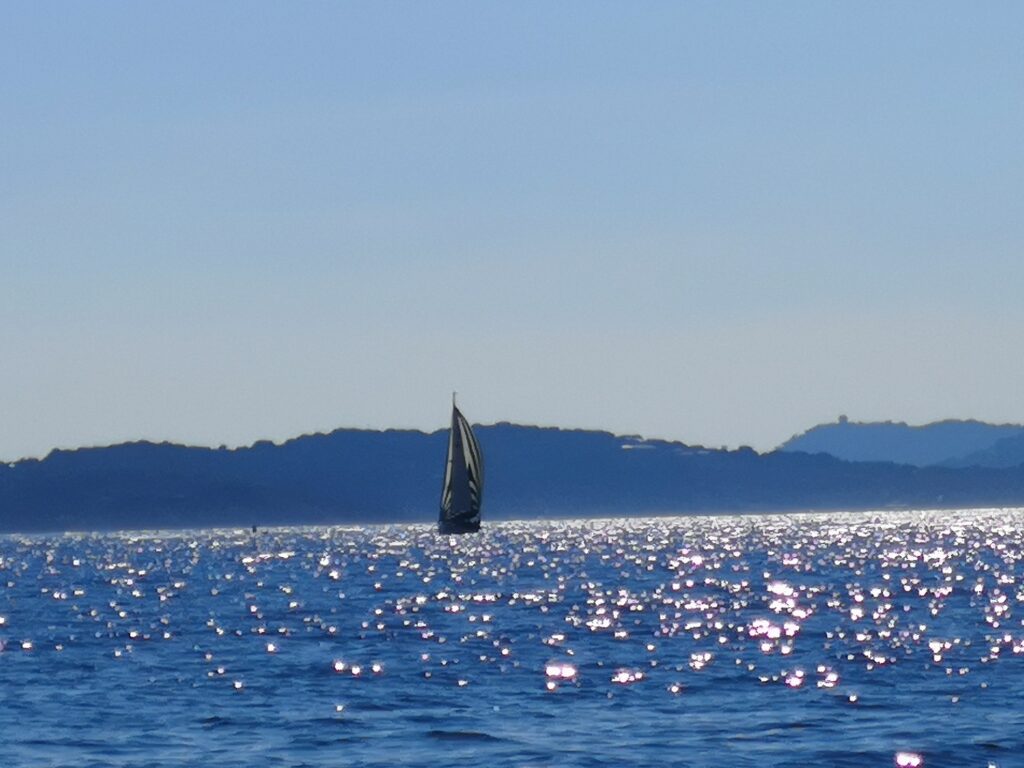 Calling all sports lovers! The beaches of Hyères (and many more) are made for you
Fancy a sporty break? If you love the beach but chilling on the sand isn't your cup of tea, our Var, French Riviera-Côte d'Azur campsite by the Med has selected a range of beaches ideal for water sports fans. The beaches of La Bergerie, La Madrague on Giens Peninsula and the bay of L'Almanarre – all adjacent to Hyères – are internationally-acclaimed kitesurfing hotspots where you can revel in conquering the waves and gusting Mistral wind. A paradise for adrenalin freaks!
Windsurfing fans should head West to Six-Fours, Le Brusc, La Coudoulière and Cap Nègre, but Almanarre beach is also a favourite meeting place for thrills and spills aficionados from the world over.
If you're a jet ski fan, try out the beaches of L'Argentière in La Londe and Cavalière in Le Lavandou. We can't wait to hear about your adventures!
And if, like us, you're a sailing fan, you'll be spoilt for choice with a plethora of beaches, sailing clubs and hire firms, from Giens Peninsula to Port St Pierre in Hyères, including sailing clubs in La Londe, at Cavalière beach in Le Lavandou and La Favière in Bormes.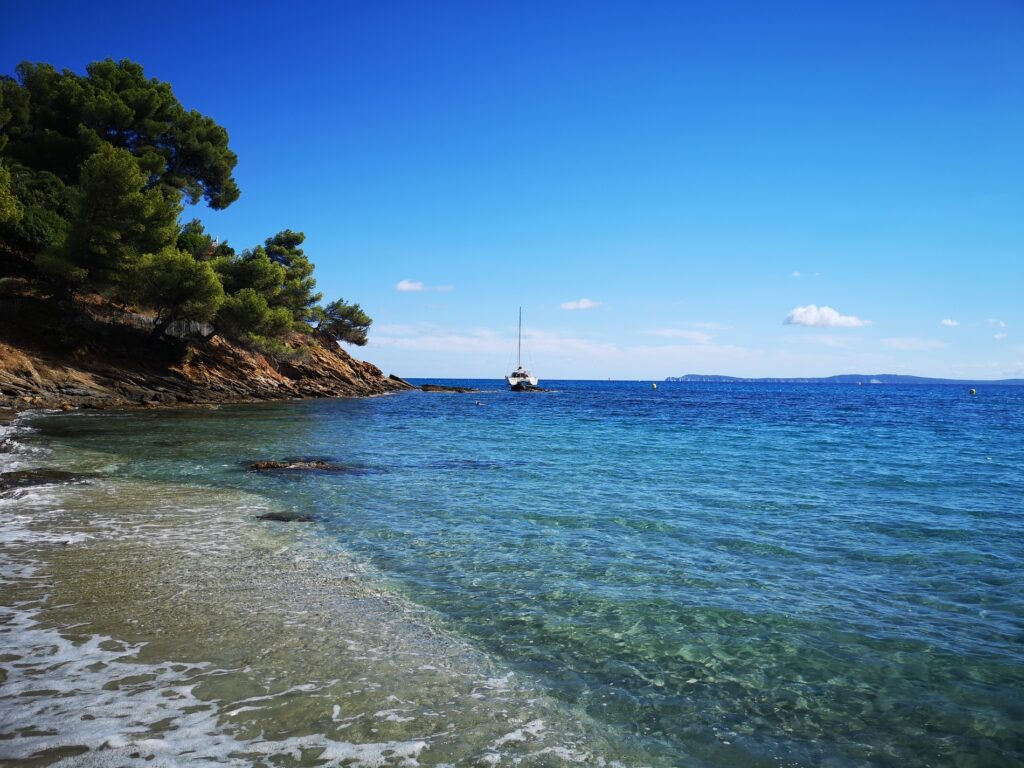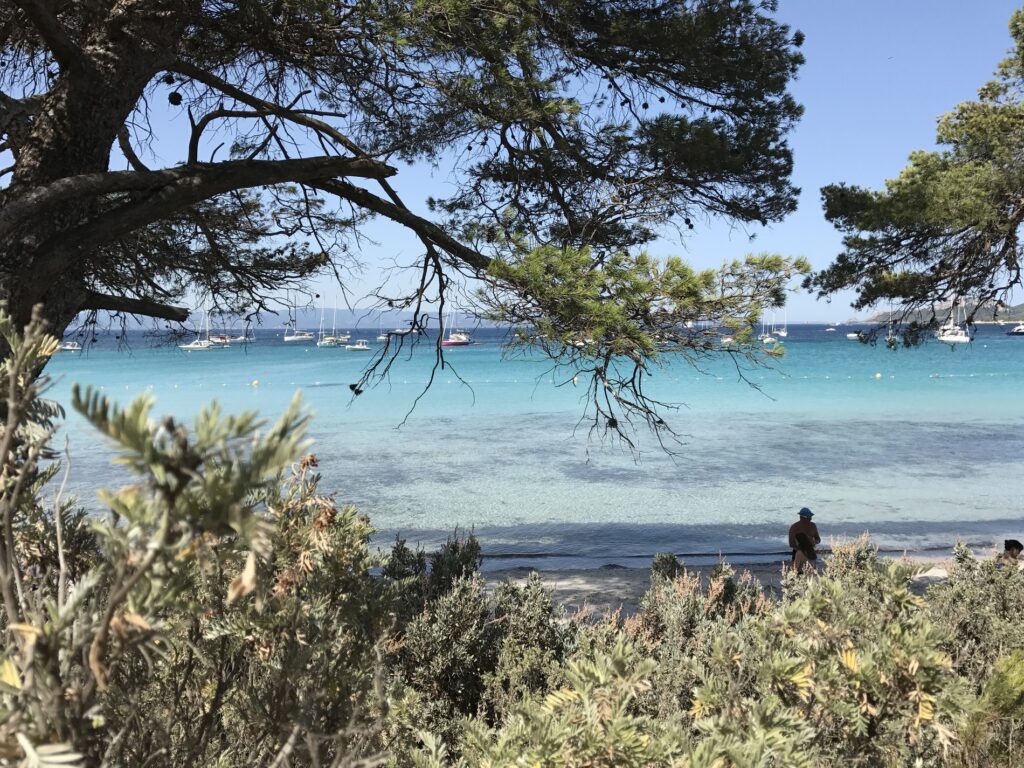 Some beaches are disabled-friendly – just like our campsite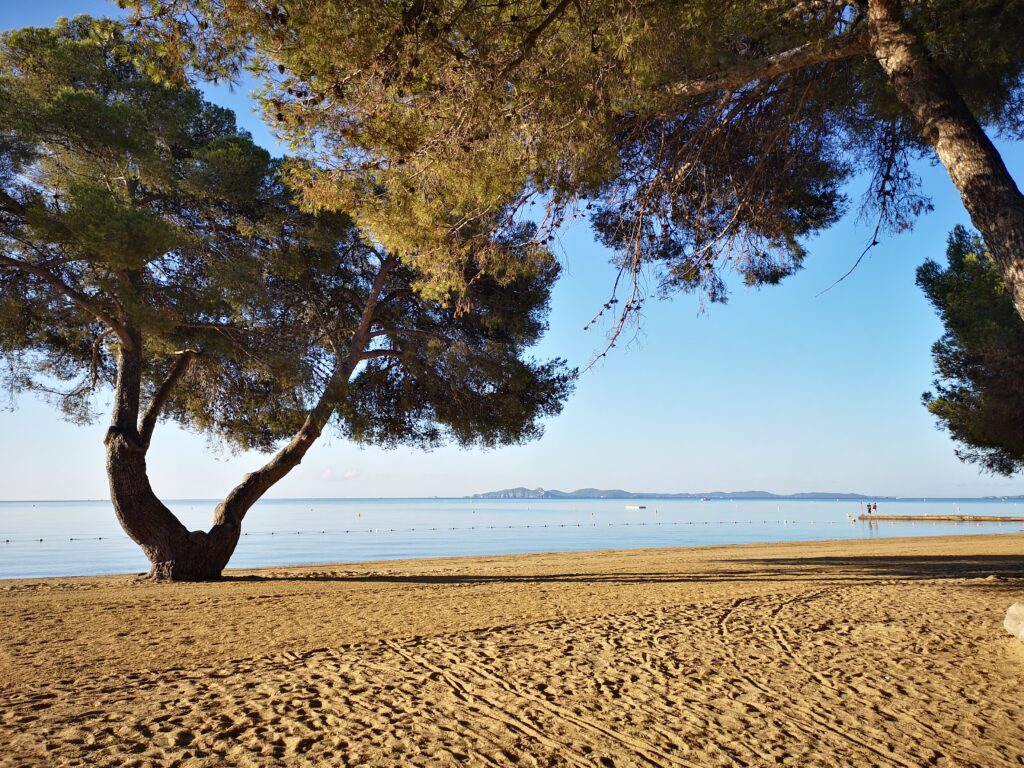 Reduced-mobility guests won't miss out on anything, because many of the beaches in the Var, French Riviera-Côte d'Azur are accessible to all. Examples include Tamaris beach in La Londe, Plage des Salins and Plage de la Bergerie in Hyères.
Facilities include dedicated car parks, easy beach access, special paths for getting around the beach and bathing chairs, so everyone without exception can make the most of the Mediterranean sea and sunshine!
We particularly recommend the association Un Fauteuil à la Mer, which we support financially: their volunteer helpers promise a delightful and professional introduction to the joys of the Mediterranean Sea.
What's more, our campsite Les Jardins de La Pascalinette® is a holder of the Tourism & Handicap label (physical, mental, auditory and visual handicaps) and offers mobile homes, sanitary blocks, pools and water games accessible to all!
Soaking up the sunshine!
Experience the delights of a campsite right near the Med – the perfect base for heading out to explore the fabulous shores of the Côte d'Azur! At our campsite in La Londe, you'll be spoilt for choice when it comes to fun and relaxation, whether you opt for the campsite's water park or endless choice of stunning beaches located just a stone's throw away.