Lime tree
Tilia
The lime is an iconic tree, easy to recognize thanks to its heart-shaped flowers.
The four-star campsite Les Jardins de La Pascalinette® is home to 2 lime trees. They instil the surrounding pitches with a delicious perfume when their yellow blooms appear in summer in bunches of 3 to 7 very-fragrant flowers.
The lime tree bark is an almost silvery grey. It is a poetic and generous tree, offering welcome shade. It is found in Europe and everywhere in Up to 30 m .
In bygone days in France (and in Switzerland and Germany), "justice was brought" under a lime tree. It is a symbol of love (the shape of its leaves) and freedom: in 1989, the lime was chosen to commemorate the bicentenary of the French Revolution.
Where to find it at the campsite
You'll find lime trees in Allée de La Pascalinette (nr. 23 on the botanical footpath plan), at the foot of pitch 137 and at the bottom of Allée de l'Argentière (nr. 11).
Carte d'identité :
Nom latin : Tilia
Famille : tiliaceae
Genre : Tilia
Espèce : corduta
Couleur(s) : Green – pale yellow flowers
Origine : Europe
Feuillage : Deciduous
Forme : Tree
Hauteur : Up to 30 m
Floraison : Summer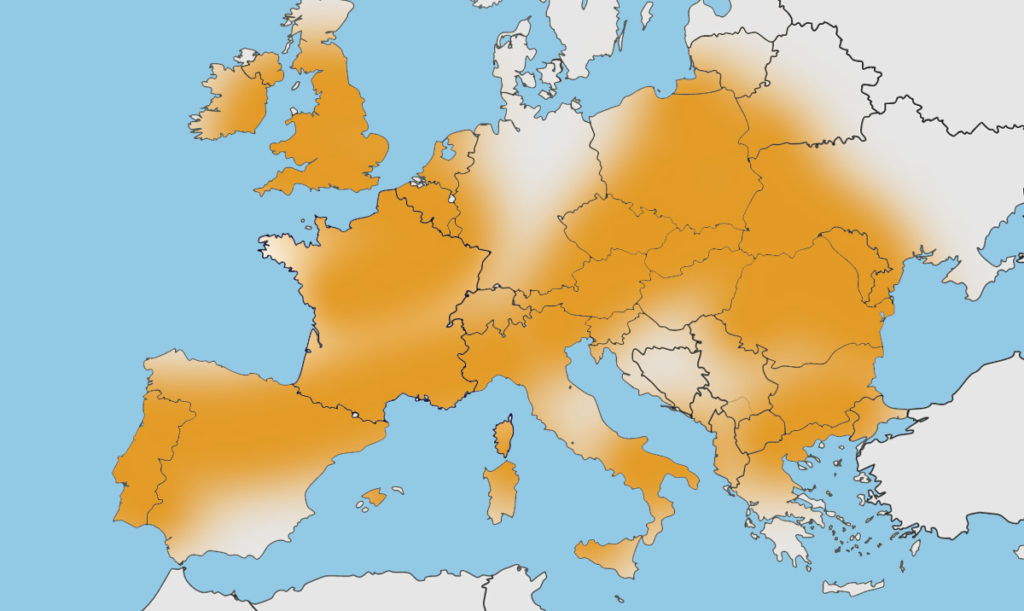 Le saviez-vous ?
Lime flowers are used in herbal teas for their soothing and antispasmodic properties.