Scuba diving: a mini maiden dive in the campsite's main pool!
Water park: Your favourite campsite in the Var, French Riviera-Côte d'Azur, is proud to present a brand new activity taking place in our 2,000m² water park. Welcome to our mini maiden dives!
You can enjoy this exciting aquatic activity from early July until the week of August 31st at your favourite seaside campsite's water park!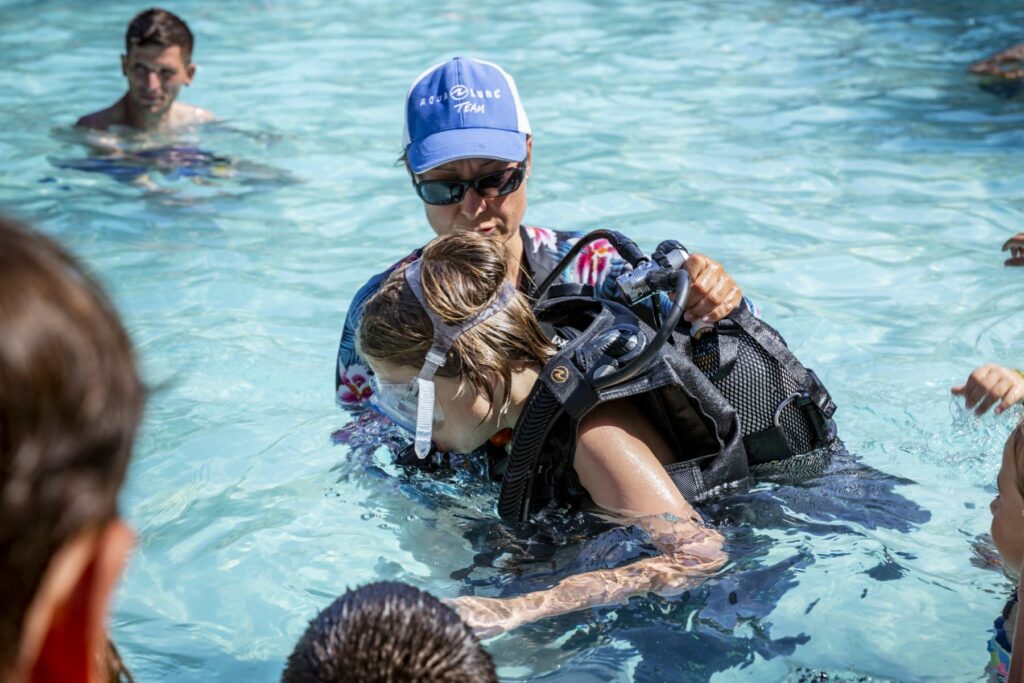 Our mini maiden dives are a great way to familiarize yourself with scuba diving in a completely safe environment and learn basic scuba diving techniques in the reassuring setting of our main heated pool. You will be aided and abetted by a fabulous team of scuba diving professionals from our partner centre DUNE La Londe.
And who knows? Your maiden dive might just spark a new passion and prompt you to explore the treasures of the Mediterranean sea beds just next to our campsite in the Var, French Riviera-Côte d'Azur!

After your maiden dive, you'll be able to discover the magnificent diving sites located near our campsite Les Jardins de La Pascalinette® in the capable hands of our local diving clubs. The many surprises in store include the underwater wrecks around the Golden Islands ("Le Donator" and "Le Grec" between the islands of Porquerolles and Port-Cros), "La Barge aux Congres" to the north-west of Port-Cros island, or "Ilot de la Gabinière" off the coast of Port-Cros, where you can admire shoals of grouper fish, etc.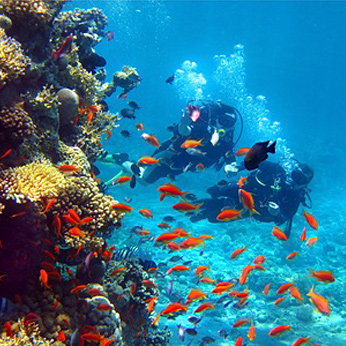 You can enjoy taking part in a late afternoon maiden dive every Monday in our main pool, in addition to the many other activities hosted by our entertainment team. The activity is open to all, including children aged 8 years and over (parents must be present) for the modest sum of €1.
The water park's other heated pools remain open during the activity, as do the water slides and water games!