The campsite's Green & Organic beauty partner!
Partenaire beauté et bien-être Bio et Vert au camping !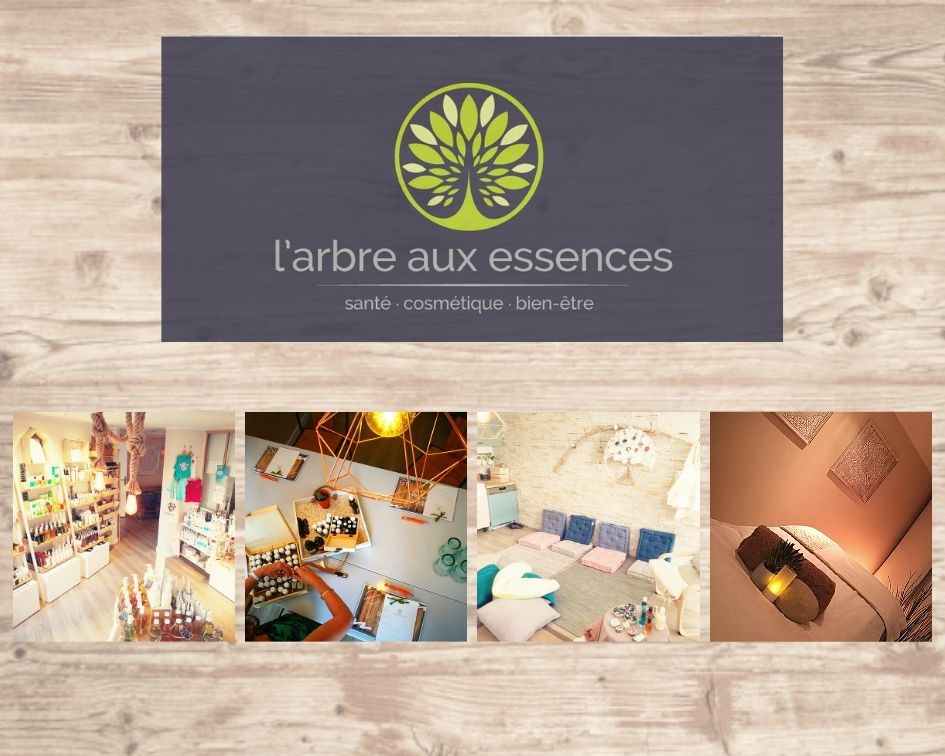 Don't miss a visit to this gorgeous organic beauty & wellness institute, where you can pick up expert advice on aromatherapy, phytotherapy, face and body products, accessories and make-up…
And it's in Hyères, just 10 minutes from Camping de La Pascalinette®!
– A choice of natural and organic products from our regions
– Cosmetics workshops: learn how to make your own cosmetics for all the family.
– Alternative medicine workshops.
"L'Arbre aux Essences" is also the place to go if you want to learn about taking care of yourself naturally. If you want to have a chat with their alternative medicine partners, simply book an appointment.
We absolutely love this establishment and the ecological values it promotes on both a personal and general level.
Enjoy an even greener holiday and relax the natural way!

L'arbre aux essences
10, rue Léon Gautier
83400 Hyères
09.83.73.99.74