Seaside campsite in Hyères
Beaches for everyone, just a few minutes from the campsite
Your favourite campsite Les Jardins de La Pascalinette® is located just five minutes from the sea and stunning beaches around La Londe-les-Maures:
L'Argentière,
Le Pellegrin,
L'Estagnol,
Le Rayol,
Pramousquier,
Tamaris,
Miramar
And more! Perfect spots to enjoy a delicious dip in the Med with your family or partner…
Our four-star campsite is situated just next to the beaches of La Londe, but that's not all! The vast beaches bordering Hyères are also right next door! A 10-minute car ride takes you to the endless golden sands adorning the town of Hyères. Whether you're seeking a family-style beach or reputed water sports hotspot, Hyères boasts particularly varied and unique shores.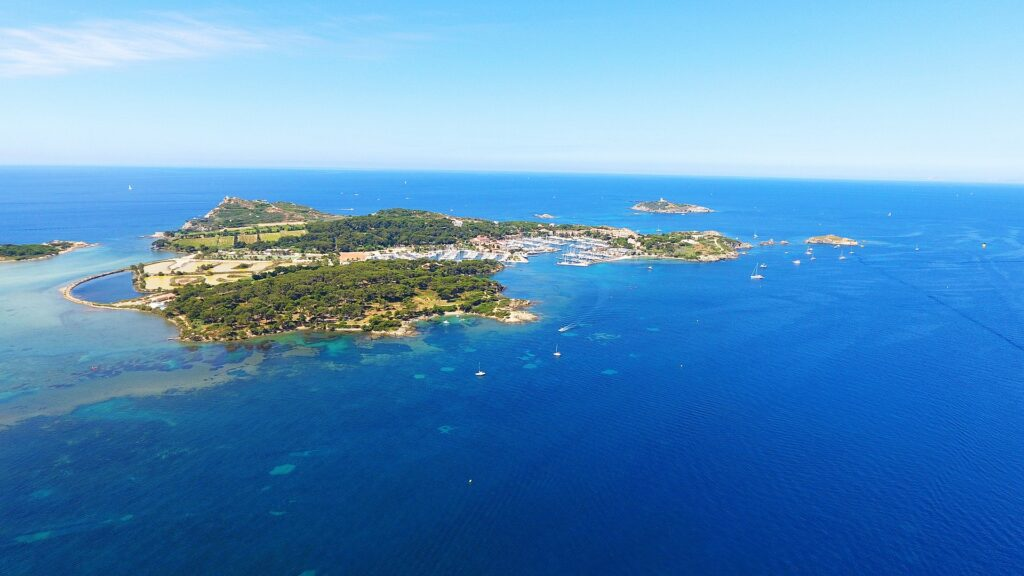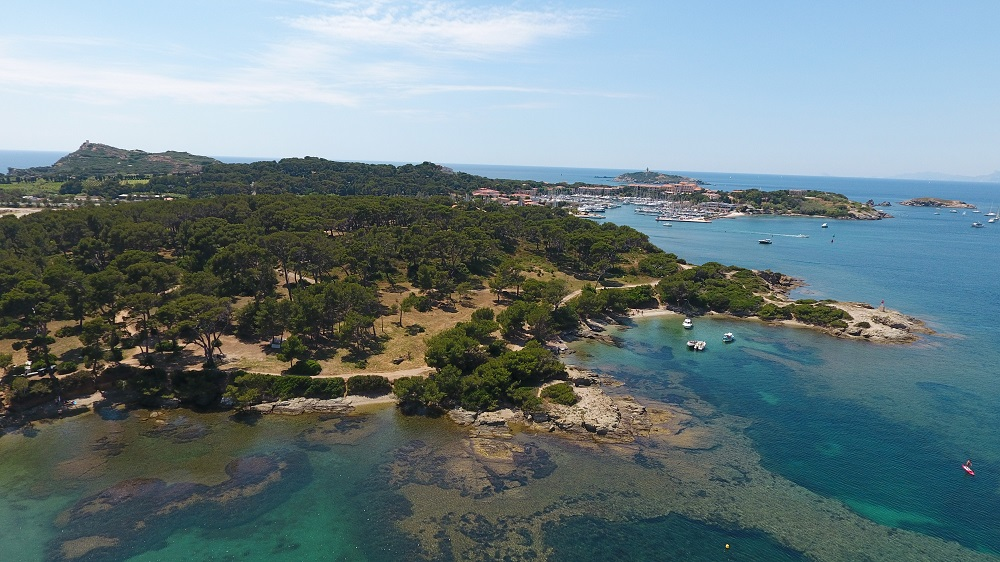 Hyères, a privileged water sports destination
Plage de la Badine, for example, is ideal for families with children – its shallow waters mean they can revel in the joys of Mediterranean sea, sun and fun in all safety (but make sure an adult always keeps an eye on them of course). Meanwhile, Almanarre beach is a genuine haven for windsurfing, kitesurfing and all kinds of water sports!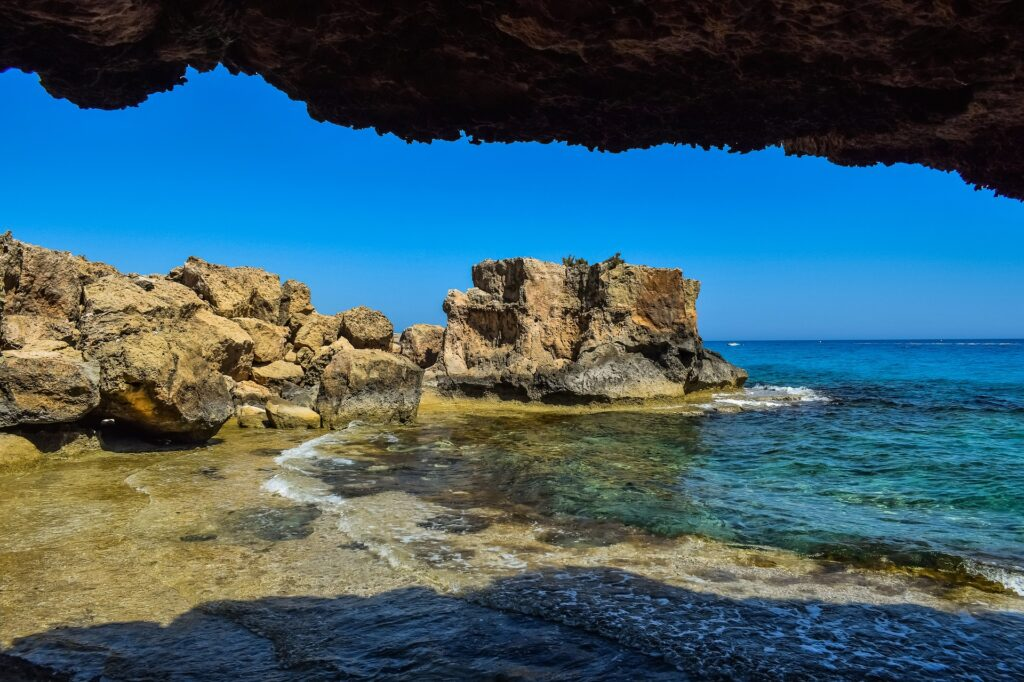 Discover Giens peninsula and its stunning environment
The long, straight sandy beach running for 5 kilometres alongside the ancient "Route du Sel" salt route forms part of a sheltered bay and is a genuine geological rarity. Graced with a double isthmus – two arms of pebbles or sand linking an island to the mainland – Giens peninsula is an absolute must-see and truly unique phenomenon.
Birding aficionados will also be delighted to learn that Les Salins – the old salt marshes located between the Route du Sel and La Capte – are home to a magnificent variety of birds including herons, shelducks, avocets, little egrets, cormorants and a huge colony of pink flamingos you can easily spot even from a distance.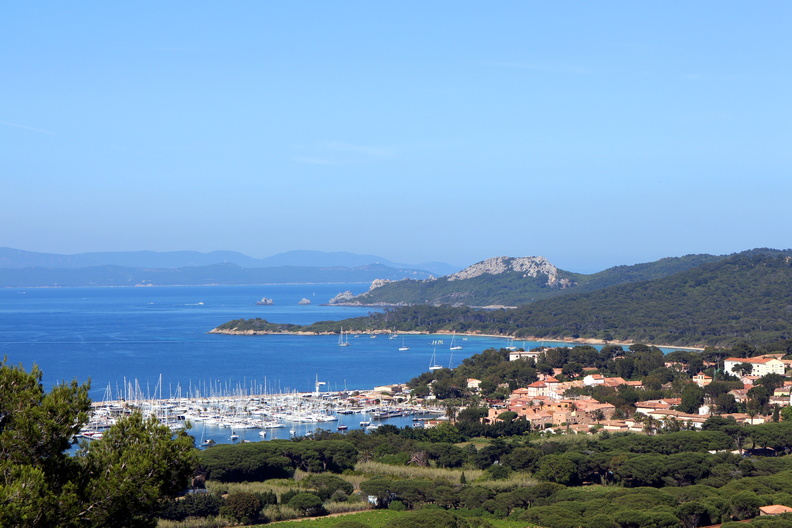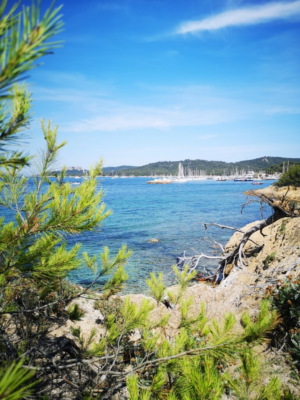 The sea beds of the Îles d'Or (Golden Islands) are a must-see during your camping holiday in the Var, French Riviera-Côte d'Azur
If you (or your kids) have never tried your hand at scuba diving and would like to give it a go before heading out to the Big Blue, our campsite offers exciting mini maiden dives under professional supervision at the campsite water park's main pool. What better way to introduce all the family to the basics of scuba diving? After your maiden dive, you'll be primed and ready to tackle the beautiful sea beds around Port-Cros or Porquerolles island during your stay. What's more, you'll find a thrilling range of snorkelling trails in the region, including the "Sentier Sous-Marin du Rayol", the Tour Fondue and Olbia underwater archaeological trails and even La Londe snorkelling trail. You'll find all of the region's snorkelling trails in the Nos Coins de Paradis ® (Our Corners of Paradise) section of the website, along with a non-exhaustive list of must-visit coastal beaches.
Why pick a seaside campsite in the Var, French Riviera-Côte d'Azur?
Our magnificent region offers a breathtaking variety of scenery and landscapes, all just a short drive away, including wild beaches, idyllic countryside and even mountains! There truly is something for every age and taste in Provence – topped with the lilting song of the local cicadas!
Click on the link to find out the differences between a seaside and waterside campsite: you'll soon understand why our campsite Les Jardins de La Pascalinette ® in La Londe-les-Maures, midway between Hyères and Le Lavandou, is in the most desirable category! 😉
See you soon at our magnificent, four-star campsite!