Your four-star, dog-friendly campsite in the Var is now a holder of the Qualidog label!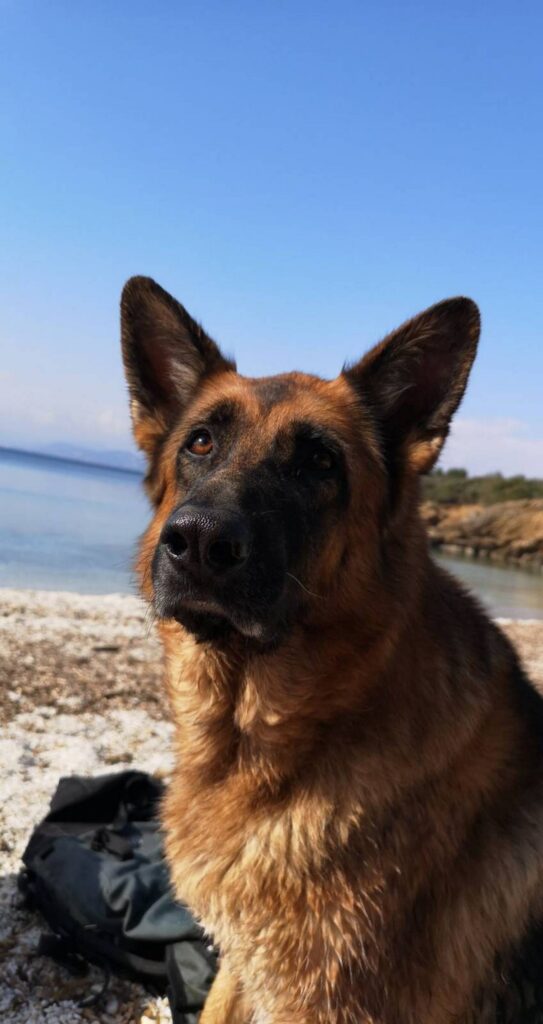 Fancy heading off on a camping holiday on the Côte d'Azur but not sure whether or not you can take your dog too? Rest assured, your special pet is welcome here! We're the lucky owners of a 9 year-old German shepherd – the campsite's mascot Ischia -, so we know how important it is to find places where all the family can spend their holidays together. That's why we're very happy to welcome you to our four-star campsite in the company of your furry friend, whatever their size*!
Most of the time, dog owners are lost when it comes to organizing a holiday with their pet. And very sadly, that leads to an ever-increasing number of abandoned animals every year when summer comes around. But here at our campsite, we welcome your pet with pleasure – and not only that, we also offer advice on the region's top dog-friendly hotspots. From simple strolls to hiking trails and gorgeous places for a swim, we have compiled a list of sites in the Var, French Riviera-Côte d'Azur where dogs are admitted and welcome.
We also provide you with a welcome booklet for your dogs!
The "Qualidog" label, created by the "Emmène Ton Chien" (Take Your Dog) platform, promises a quality welcome for your four-legged friends!
Emmène Ton Chien (Take Your Dog) is a collaborative platform. Its creator, Sophie, was tired of struggling to find information on dog-friendly sites, so she came up with the idea of forming a community where dog lovers could share their top addresses and help each other plan a great holiday. Tested and approved by dogs and their owners alike, the certified establishments are then referenced on the emmenetonchien.com website. The site's philosophy of sharing and solidarity not only assists dog owners in pinpointing their ideal holiday destination, it is also helping to reduce the number of abandoned pets. Currently the number one platform for people keen to holiday with their dog, Emmène ton Chien has chalked up literally thousands of verified addresses. All you have to do is take your pick!

Our campsite offers a four-star welcome for dogs and their owners alike!
The Qualidog label courtesy of the Emmène Ton Chien (Take Your Dog) platform is delivered subject to very strict criteria. Your four-star campsite Les Jardins de La Pascalinette in La Londe-les-Maures satisfies them all, with amenities including, in particular:
a dedicated tray for rinsing or refreshing your furry friend,
poop bags to allow you to clean up after them, available at the campsite Reception,
fountains at the top and bottom of the campsite,
together with an extensive choice of accommodation fitted with air-conditioning, plus spacious and shaded caravan pitches (much larger than you'll find at most of the region's campsites)
What's more, our campsite's shaded alleyways are ideal for a stroll with your dog by day or by night. And of course, we're sure your pet will love spending a few days in nature amid our exceptional vegetation just as much as you!
Please note that for obvious hygiene reasons, dogs are not admitted inside the campsite's water park.
If you want to treat your dog to a refreshing excursion during the hot summer months, we have come up with a whole list of great ideas including two beaches located less than 10 minutes from the campsite! First and foremost, Plage de l'Argentière beach in La Londe-les-Maures offers a vast stretch of sand and shade, ideal for a family day out at the beach in the company of your dog. Plage du Mérou in Hyères is also a great destination if you want to cool down and play at the water's edge with your pal!
No more excuses! Camping Les Jardins de La Pascalinette® is the ideal choice for dog lovers keen to spend their holidays in the company of their loyal friend and explore the Var, French Riviera-Côte d'Azur together! Our mascot Ischia can't wait to greet you – and neither can we!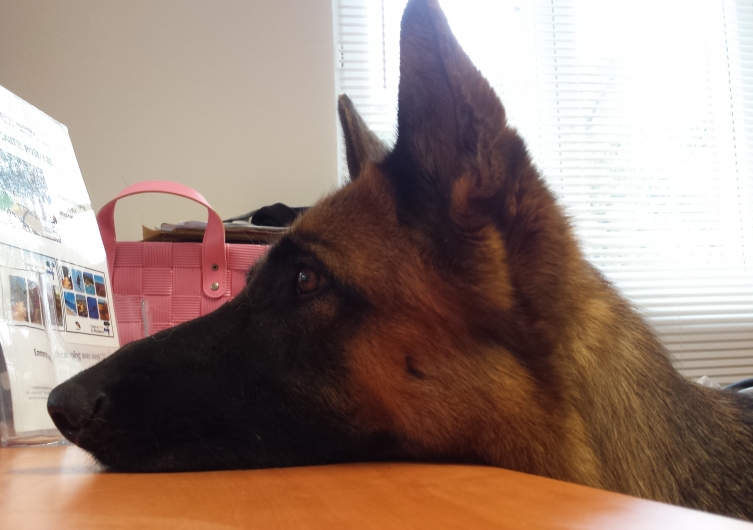 * excluding Category 1 & 2 dogs