A dog-friendly beach in the Var, French Riviera-Côte d'Azur
Looking for a dog-friendly beach in the Var, French Riviera-Côte d'Azur?
We have good news for you! Plage du Mérou in the town of Hyères offers our four-legged friends a warm welcome!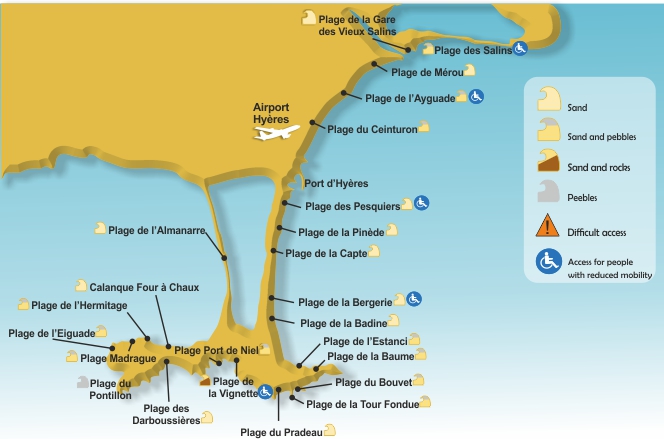 If you've got a pet, it's nice to be able to take them on holiday too. Here at our four-star campsite Les Jardins de La Pascalinette ® in Londe-les-Maures, we love dogs (and our mascot is proof of the pudding!), so we felt it was important to keep you up to date on the region's dog-friendly addresses. That way, all the family can make the most of their holiday in the Var, French Riviera-Côte d'Azur!
When you opt for a camping break under the blue skies of Provence, you're guaranteed a fantastic holiday! The weather here is hot and sunny and our lucky campers get to revel in the joys of bathing on the many beaches located just a few minutes from our seaside campsite. Bormes-les-Mimosas, Le Lavandou and Hyères are just some of the seaside resorts where you can savour the refreshing pleasures of our magnificent Mediterranean Sea with all your clan.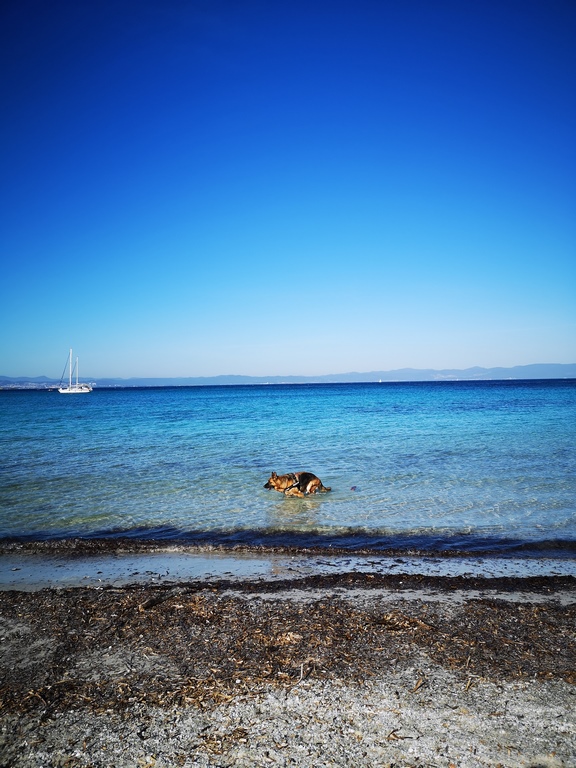 Dogs have their own beach too in Hyères!
Our furry friends feel the heat too, so they love being able to enjoy a swim in clean, cool water. Just a few (too) rare beaches are reserved for them on the Var coast, so we are delighted to announce the opening of a new "cani-plage" dog beach where your faithful friends can frolic to their heart's content!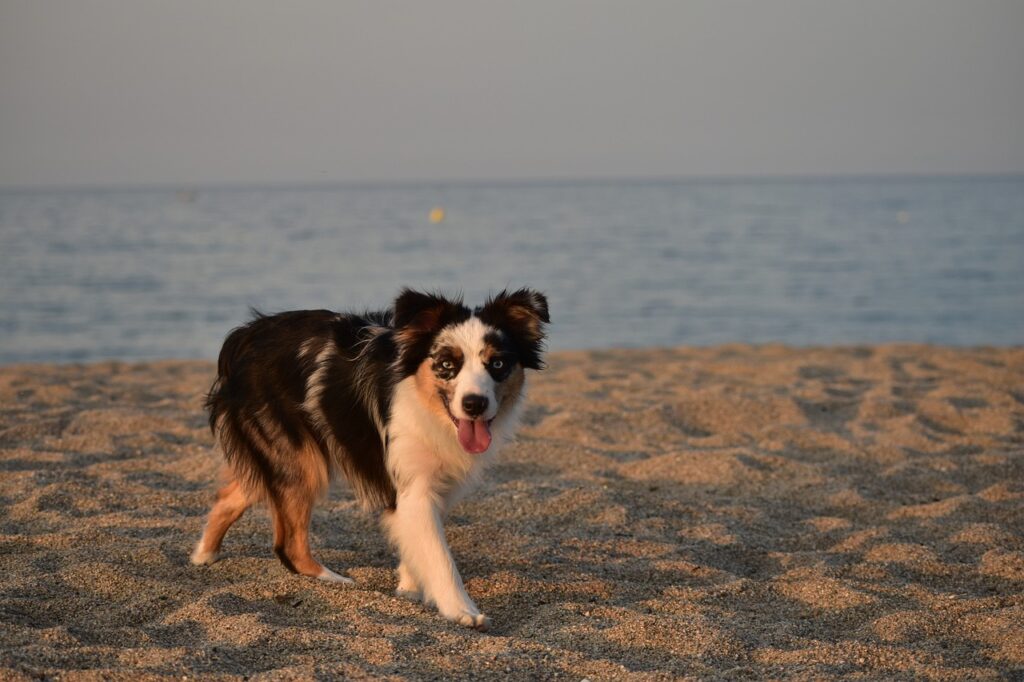 Plage du Mérou is a genuine bathing spot for dogs: a canine corner of paradise!
After receiving requests from many dog owners frustrated at being unable to introduce their pet to the pleasures of the beach, Hyères Town Council just recently set up this new beach area specially reserved for dogs on Plage du Mérou, between L'Ayguade and Les Salins (Boulevard du Front de Mer).
Demarcated by a wooden fence, the area reserved for dogs is indicated with easy-to-read panels clearly laying out the rules to be respected by dog owners.
It's obviously vital to leave the beach clean, so picking up your dog's poop is the number one rule! You'll find special poop bag distributors near the entrances to the beach, as well as dedicated bins. The Mayor of Hyères is counting on dog owners to do their bit to ensure our furry friends can continue having fun on the dog beach in years to come.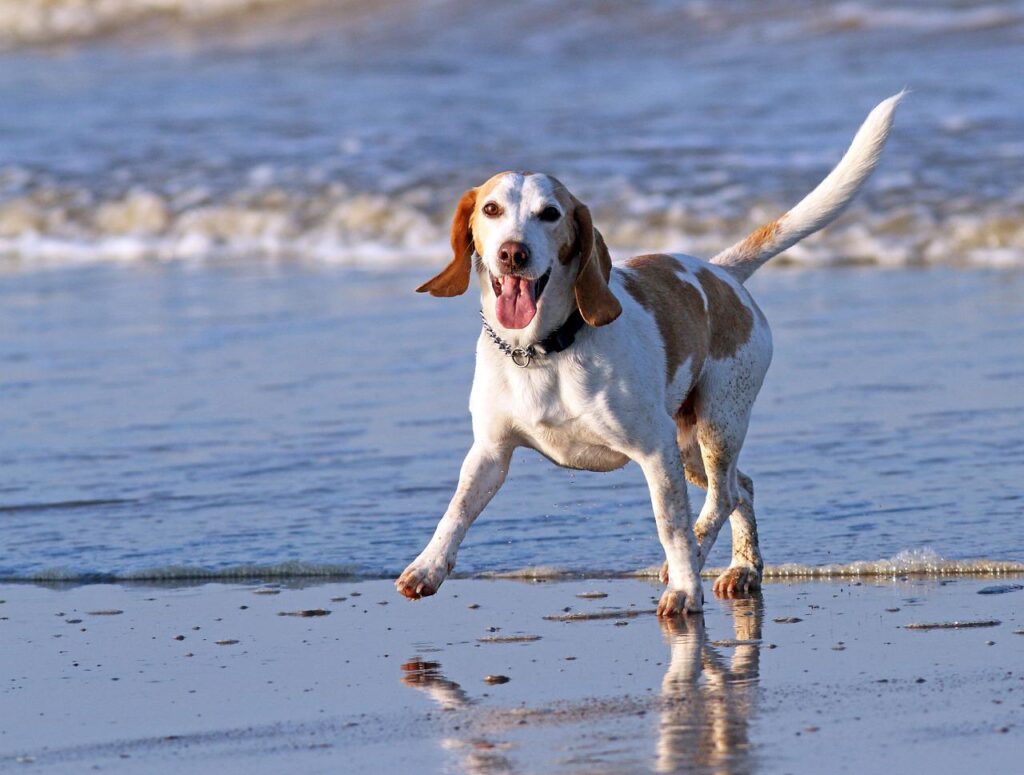 A delightful setting for playing and swimming
Max, Charlie, Luna, Daisy and their friends will also be thrilled to learn that in addition to having a swim, they'll be able to play ball and run like the wind on the beach area reserved for them! Year-round residents and holidaymakers alike are free to bring their four-legged friend along for a refreshing dip or simple stroll at the water's edge. This pretty beach is genuinely dog-friendly, meaning your pet can play to their heart's content whereas most beaches only tolerate dogs if they are on a lead.
You may be interested to know that another beach – this one is a little bit further away from the campsite in La Seyne-sur-Mer – also welcomes pooches over the summer season. Located just next to the water sports centre in Les Sablettes (in Saint-Elme to be precise), this dog beach is also a little corner of paradise for our furry friends!
*Please note that Category 1 dogs are not allowed on these beaches.