Tandem jump near the campsite
A holiday skydiving tandem jump
Calling all thrills and spills lovers!
Fancy a shot of adrenalin just 45 minutes from Camping de La Pascalinette® and our water park?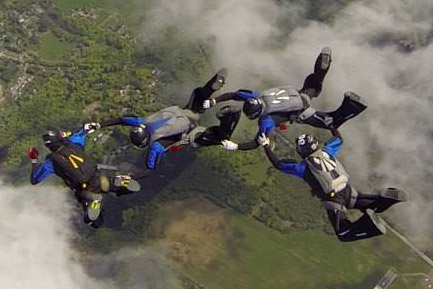 The Luc-en-Provence airfield welcomes several skydiving clubs.
Spice up your holiday on the French Riviera-Côte d'Azur, at our little Coin de Paradis® (Corner of Paradise) in the heart of the Maures hills, with an exciting skydiving tandem jump or even a skydiving course over one of France's most beautiful sites. On the way up, your plane flies over the Gulf of Saint-Tropez, Bay of Hyères and its beaches, the stunning Golden Islands, Sainte-Maxime and Saint-Raphaël. Weather permitting, you can see all the way over the Mediterranean to Corsica…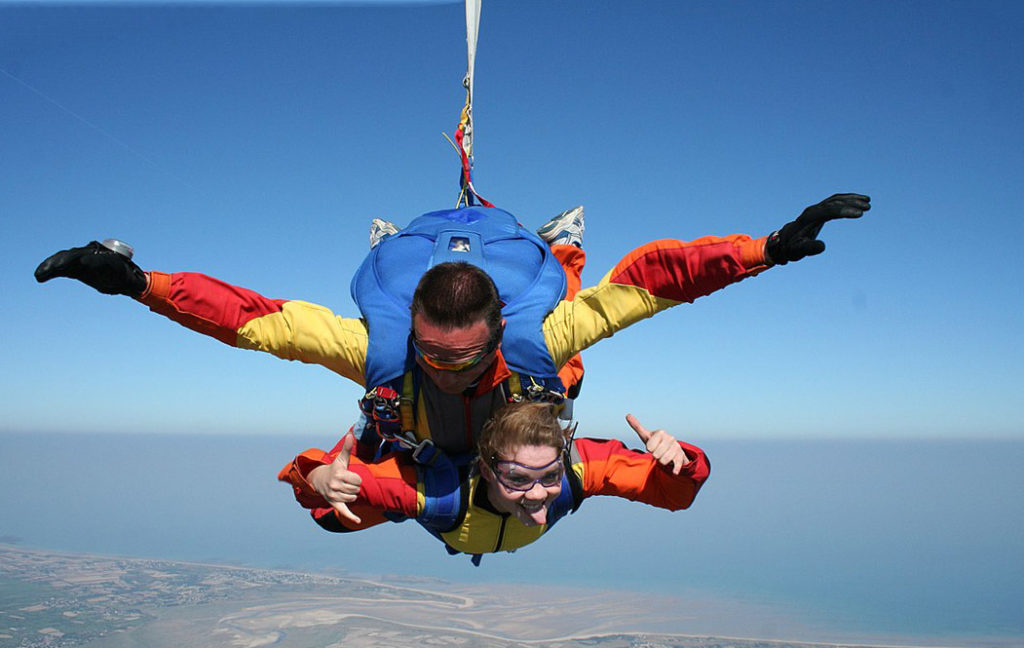 Seen from below, the Maures Hills are truly gorgeous. And from above, they are spectacular too!
Enjoy a new angle on the beauty of the French Riviera-Côte d'Azur during your camping holiday with a thrilling skydive.
---
The airfield also benefits from a range of service including a restaurant, toilets, wifi and car park.
Your skydiving tandem jump promises an uniquely exhilarating and safe experience in the capable hands of a qualified instructor.
You can opt for a single jump of course, but if you're already a seasoned jumper, the local clubs offer a host of different packages and options.
If you're ears are popping on the way back, all you need to do is enjoy a dip in the pool or whirlpool bath at the water park. And to steady your heart rate, how about a little aperitif at the campsite restaurant ?!