Olbia archaeological snorkelling trail (Hyères)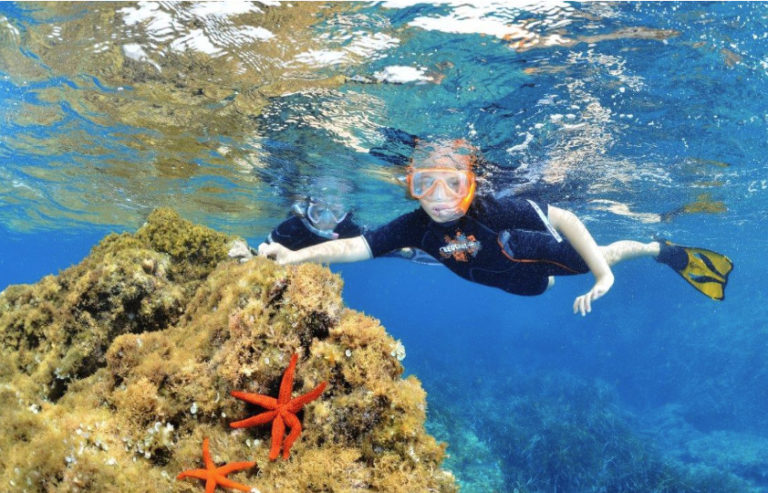 Olbia archaeological snorkelling trail (Hyères)
Located 15 mins from the campsite (13 km), departing from Almanarre beach, the Olbia snorkelling trail features 2 underwater archaeological remains at a depth of less than 5 metres, set facing the fortress of Olbia, in Hyères.
This very-easy trail allows snorkellers to voyage among Roman remains surrounded by large blocks of stone. Further on, you will discover a wreck visible at a depth of 3 metres. You can also visit the "paléo-tombolo" rocky bed, home to many Mediterranean fish species.
Anyone can access the site – all you need is a mask, flippers and a snorkel!
Hyères Tourist Office also organises guided tours.