Sea kayaking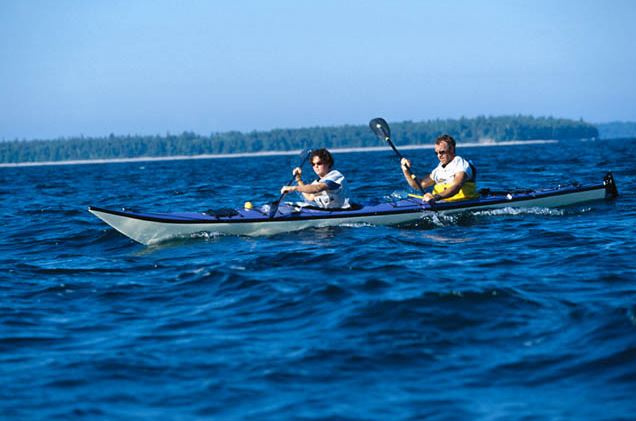 The Mediterranean is a truly privileged holiday destination – it is, after all, France's most beautiful sea! It is warm and pleasant for much of the year too, especially in Hyères and La Londe. And, last but not least, its sea beds and coast are absolute treasure troves.
If you've already tried your hand at stand-up paddle boarding, how about a sea kayaking excursion with all the family?
Most of our rental firms (it's best to book beforehand) offer half or full day rates, together with individual and family kayaks – an ideal change of scenery from the beaches and perfect for enjoying some quiet time in the little coves you can only reach from the sea.
Amateurs can opt for an excursion with a qualified instructor to make the most of the magical Riviera coast in all safety. And the local clubs even offer sundowners!
Silent, environmentally-friendly and sporty, kayaking is a great way to enjoy the beauty of the Var in all tranquillity.
Get ready to paddle!