Domaine du Rayol and the Jardin des Méditerranées
Discover Domaine du Rayol, one of the campsite's partner establishments, located under half an hour from your favourite campsite Les Jardins de La Pascalinette®. Spanning 49.5 acres of extraordinary vegetation, Domaine du Rayol is committed, just like us, to preserving the environment. If you want to see for yourself, just take a stroll along our botanical footpath!
More exceptional vegetation, just 30 minutes from your favourite campsite!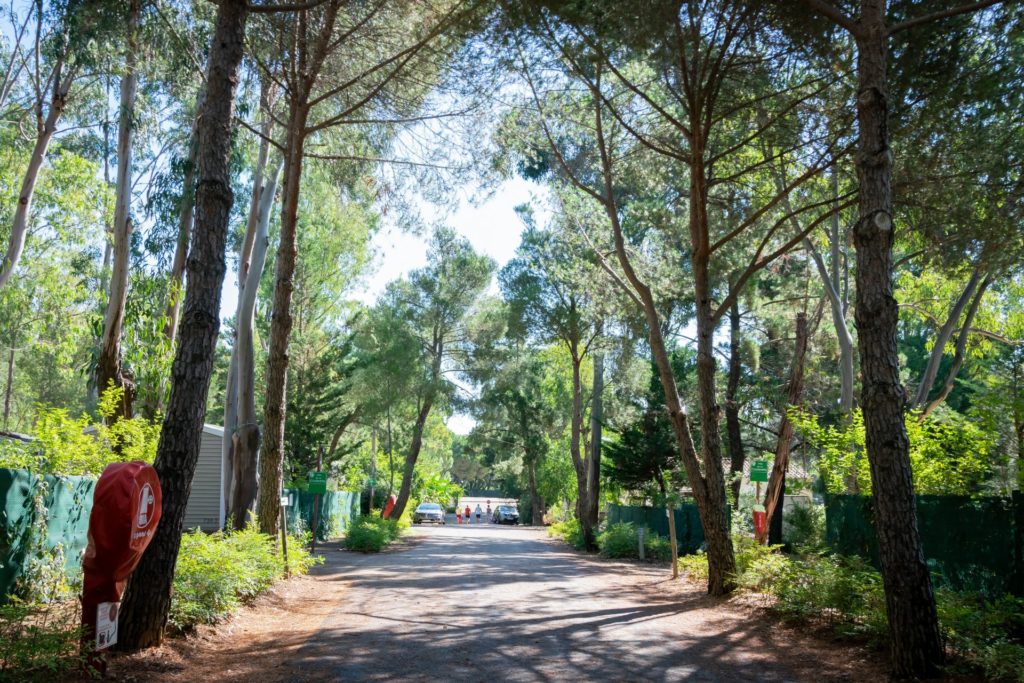 As soon as you arrive at our campsite Les Jardins de La Pascalinette®, you'll notice the immense care we take of our environment and in particular our botanical footpath! Deeply committed to sustainable development, your favourite nature campsite enriches its grounds with many new plant and tree varieties every year. We love introducing our guests to the marvels of our Mediterranean flora and always go the extra mile to ensure our campsite continues to offer exceptional vegetation.
Whether you're a fervent botany fan or simply a happy camper on the Côte d'Azur, we invite you to discover the beautiful Jardins des Méditerranées in Le Rayol-Canadel-sur-Mer.
Eleven gardens, eleven atmospheres
Spanning 49.5 acres, Domaine du Rayol is continually evolving thanks to the passionate creativity of Gilles Clément, a landscape gardener with a contemporary flair who invites visitors to enjoy a voyage around the world and discover a host of new landscapes.
The "Jardin des Méditerranées" isn't a botanical garden in the strict sense of the word. A property of the "Conservatoire du Littoral" costal conservancy, it offers a palette of gardens and plant varieties found in various regions of the world with a similar climate to ours. In addition to the Mediterranean basin, you'll enjoy an immersion in the flora of south-eastern California, central Chile, South Africa's Cape of Good Hope and southern Australia. A guaranteed change of scenery without stepping out of the Var, French Riviera-Côte d'Azur!
Holidaying with your family or partner in the heart of Provence?
Guided and self-guided tours, workshops, permanent exhibitions, a bookshop and café… You'll find everything you need here to forge fabulous memories of your day out with your loved ones. For example, Domaine du Rayol invites families to enjoy a fun introduction to eco-gardening and explore the various landscapes showcased at the estate. What's more, similarly to Les Jardins de La Pascalinette® – where you'll find a water park and several PRM-accessible mobile homes – the various areas of Domaine du Rayol are equipped to welcome all visitors.
After your plant escapade in Australia or Chile, head back to the campsite's botanical footpath and impress your family and friends with your new-found knowledge of Mediterranean flora!
Photo credits: Domaine du Rayol® Manon Rousseau – Chloe Arregoces – Nicolas Mouny – Louis Cargill – Goscha Coutellier