Visit the Musée du Vêtement Provençal (Provencal Costume Museum) in the Var, French Riviera-Côte d'Azur
Are you holidaying at our seaside campsite and wondering What to see and do in the Var area?
Discover the heritage of our beautiful Provence with family or friends!
The Musée du Vêtement Provençal (Provencal Costume Museum) – an immersion in the region's history.
Our four-star campsite Les Jardins de La Pascalinette® in La Londe is committed to introducing you to the region's marvels and heritage treasures. The Côte d'Azur isn't just home to magnificent beaches and vast forests, it is also a cradle of Provence and its world-famed gastronomy, architecture and traditions. Today, we'll be visiting the Musée du Vêtement Provençal (Provencal Costume Museum) in Solliès-Ville, just a few minutes from the campsite.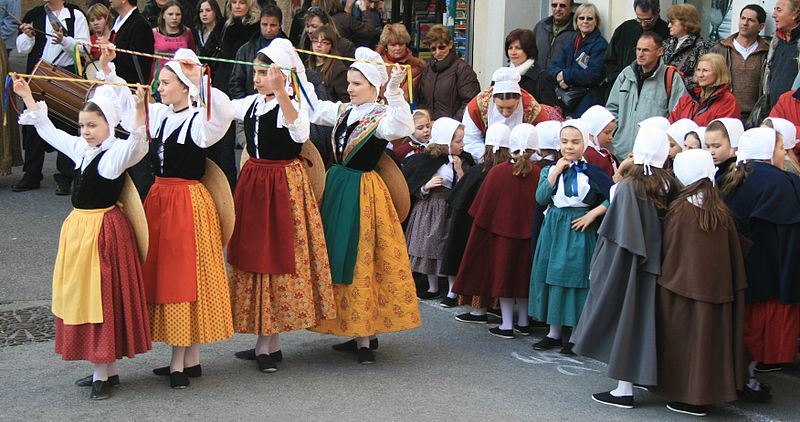 A voyage into the history of Provence…
… and more precisely the 18th century, when the building housing the museum was still an oil mill, erected in 1772.
Sadly, the fierce frosts of 1956 that wiped out virtually all of the region's olive groves put an end to its original vocation and the mill was then converted into a museum.
The museum shows over 200 items of clothing worn by women, men and children at the time, together with everyday accessories dated from 1800 to 1915. We particularly love the astonishing olive green wedding dress, as was the tradition in the region at the time.
A history-packed museum boasting typical architecture
The ancient building, whose millstones could be turned by men or animals alike, features six vaults used to house presses and a typical Provencal kitchen complete with vegetable garden.
And after your cultural tour, you'll love heading back for some fun at the campsite's water park complete with water slides and heated pools!
---
Free entry – By appointment only.
Accessible to mentally handicapped guests.