Aubagne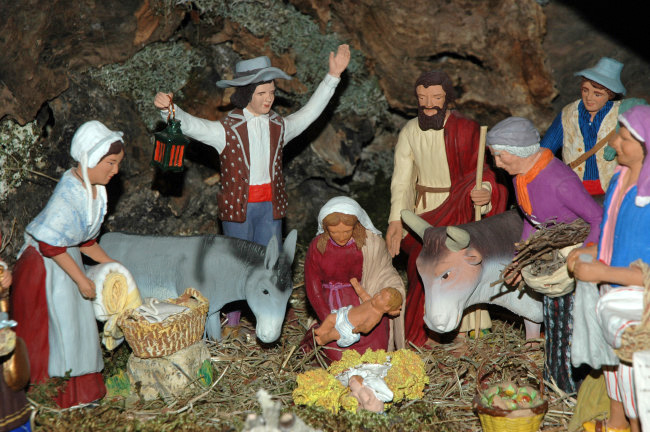 Christmas has long gone and our four-star campsite Les Jardins de La Pascalinette® has put away its Christmas tree and Santon figurines… But let's keep the magic going a little longer…
While you're holidaying with us, treat all the family to an excursion to Aubagne, in the heart of Provence, just 1¼ hours from the campsite via the coast ( Toulon, Sanary, Bandol, La Ciotat), or 1½ hours via the inland route (Belgentier, Signes, Cuges-les-Pins). Whichever itinerary you choose, we definitely recommend stopping off in the magnificent Var village of Le Castellet on your way back!
---
Part of the Bouches-du-Rhône area, Aubagne is famed worldwide for its pottery and Santon figurines.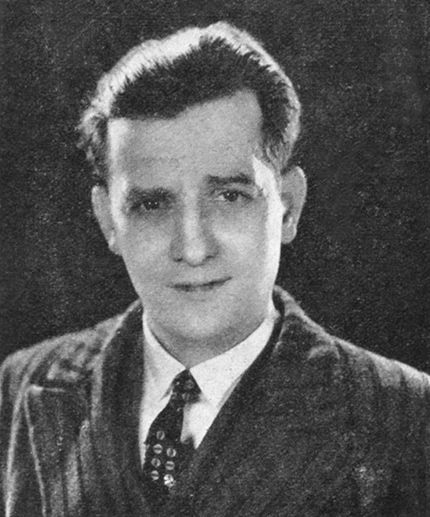 If you're thinking of bringing along a couple of good books along for your camping holiday, why not try My Father's Glory, My Mother's Castle, Jean de Florette, Manon des Sources or The Time of Love? You'll probably have recognized at least some of these famous titles by Marcel Pagnol (1895-1974). Born and bred in Aubagne, and Provencal through and through, Pagnol, elected to the French Academy in 1946, was the author of many legendary plays, films and novels.
---
But let's get back to our Santon figurines…
Aubagne is located on a boggy plain, surrounded by the Garlaban, Douard and Sainte Baume hills. The area's thriving craft, Santon and pottery industries developed thanks to its abundant clay resources.
Provence's Santons are hand-painted clay figurines, traditionally placed in our Christmas crib scenes. The main characters are, of course, Mary, Joseph, the donkey and ox, whose breath warms the little Baby Jesus. But around the scene you'll find other characters illustrating Provence's traditional village trades: the shepherd, the mayor, the priest, the washerwoman, the baker, the drummer, the village idiot, the farmer's wife, the miller etc. Not forgetting the Three Kings!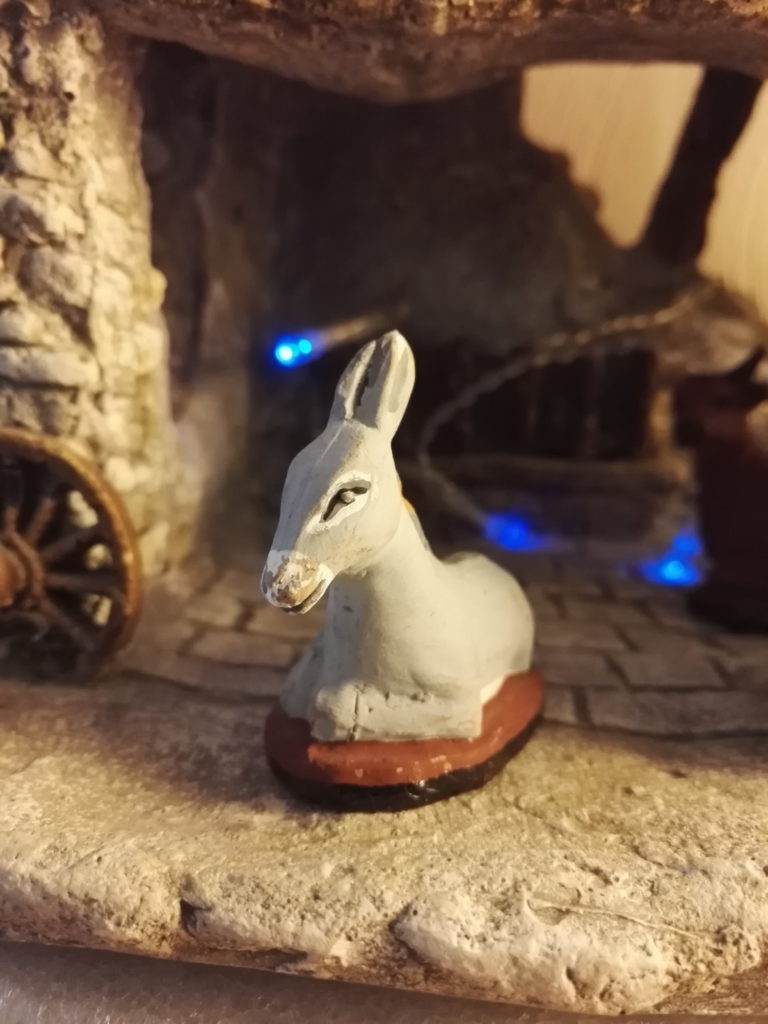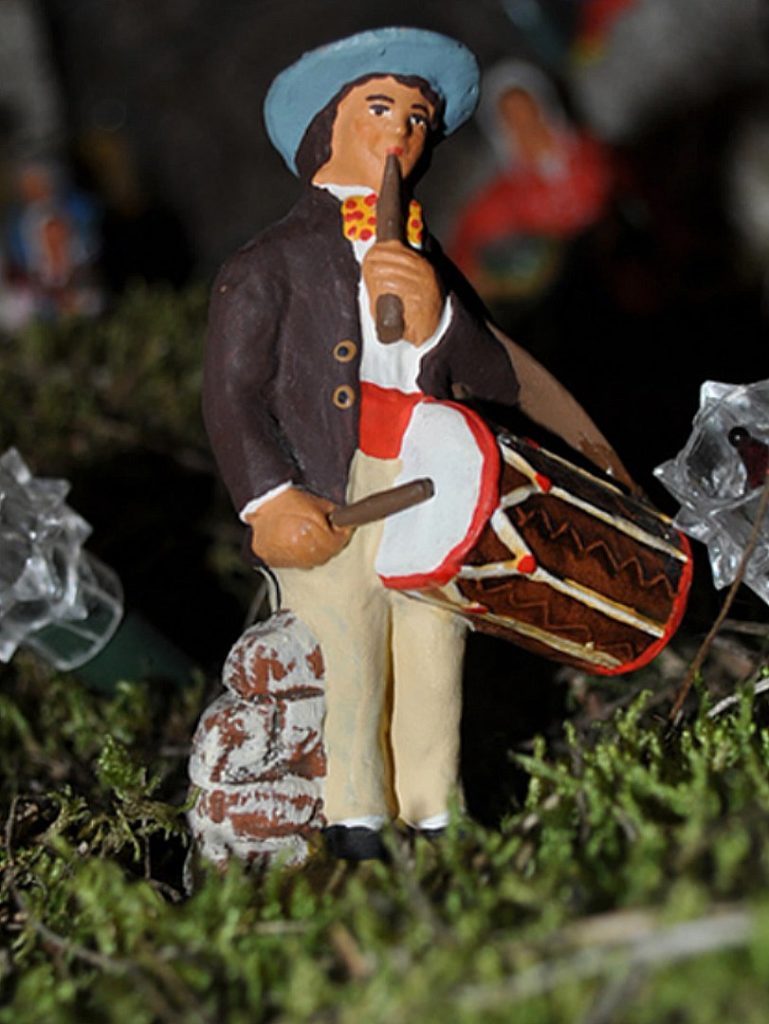 Santons are made by creating a model from raw clay, which is then used to make a two-piece plaster mould. The mould is filled with clay then trimmed to remove the traces of the mould. After drying, the Santons are fired for at least 10-12 hours at a temperature of 1,000°C.
Each Santon is unique, as it is hand-decorated with gouache paint.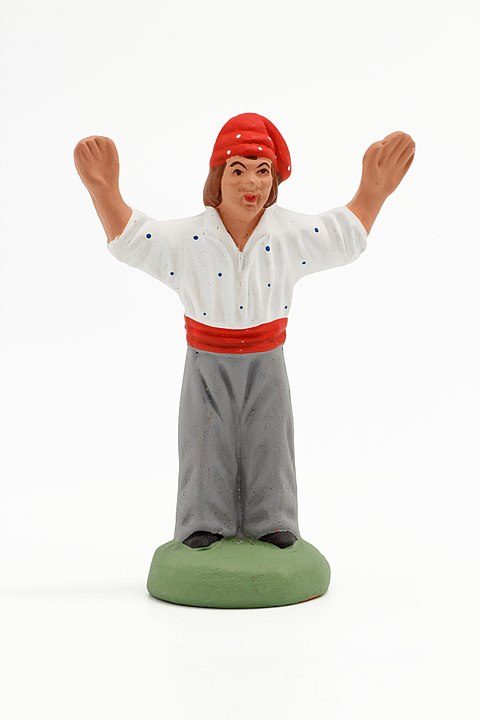 The word "Santon" comes from the Provencal "santoun", meaning "little saint". Today, you can find much larger santons, often made with wire and dressed in fabric clothing. Their head and hands are made of painted clay.
You'll find lots of Santon workshops in Aubagne, run by passionate artisans who love telling visitors about the history of their little figurines and how they are produced.