l'Oustaou de Diou beach Porquerolles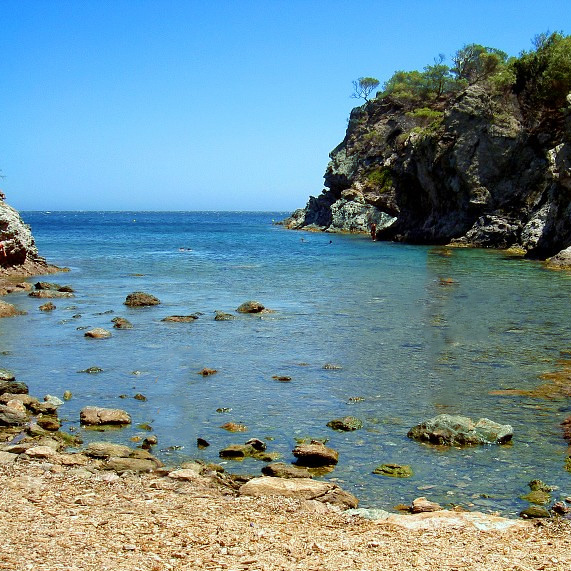 Access by boat, 1 hr 10 mins from the campsite via La Tour Fondue.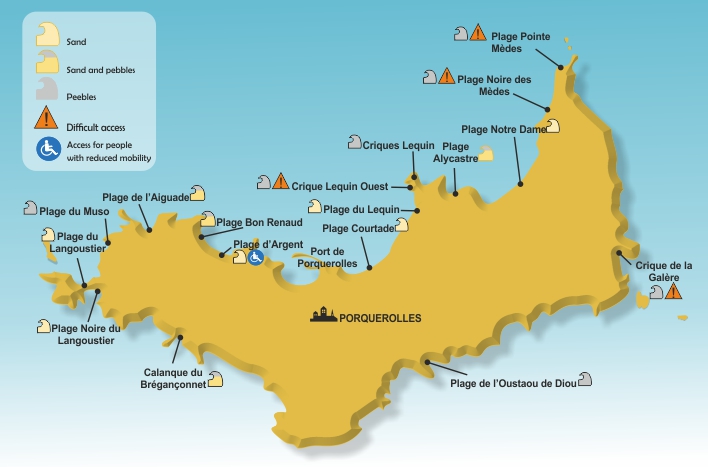 This is one of the rare beaches located to the South of the island of Porquerolles. It is easy to reach: simply cross the island lengthwise from the port by following the signposted footpath.
This itinerary is ideal for discovering the interior areas of the island, overflowing with vines and wild scenery. Once you arrive, you will see the natural little pebble beach in front of you. The beach is surrounded by fairly tall rocks; some are flat and ideal for tanning. We advise you to go early in the morning in summer because the site is so beautiful it's also very popular!
This area of the island is home to several stunning, romantic and exceptional fjords – a Coin de Paradis® (Corner of Paradise) awaits you every 50 metres!And when you get back, enjoy a splash at Camping de La Pascalinette®'s water park, make the most of our late-night pool opening, or enjoy a great meal at the campsite restaurant!