Les dalins d'Hyères- ancien saltamarshes
A fragile ecosystem, "Les Salins de Hyères" ancient saltmarshes in the Var are the perfect place for observing elegant avocets, white stilts and our legendary pink flamingos!
Located less than 5 minutes from Camping de La Pascalinette®, just next to the pretty Port-Pothuau to the South of Hyères, already evoked in one of our articles, the ancient saltmarshes welcome several hundreds of migratory and sedentary bird species every year.
The same migratory (and other!) bird species are also found at "Salin des Pesquiers" (on Giens peninsula, bordered by Almanarre beach on one side and the La Bergerie beach on the other… You can enjoy a delightful walk along the old "Route du Sel" (Salt Route) on foot or by bike.
The ancient saltmarshes (865 acres) are partially open to the public (you can park at the municipal stadium) and include the "Espace Nature" nature centre, where you can borrow binoculars. The centre also hosts specialist-interest guided tours, exhibitions and talks.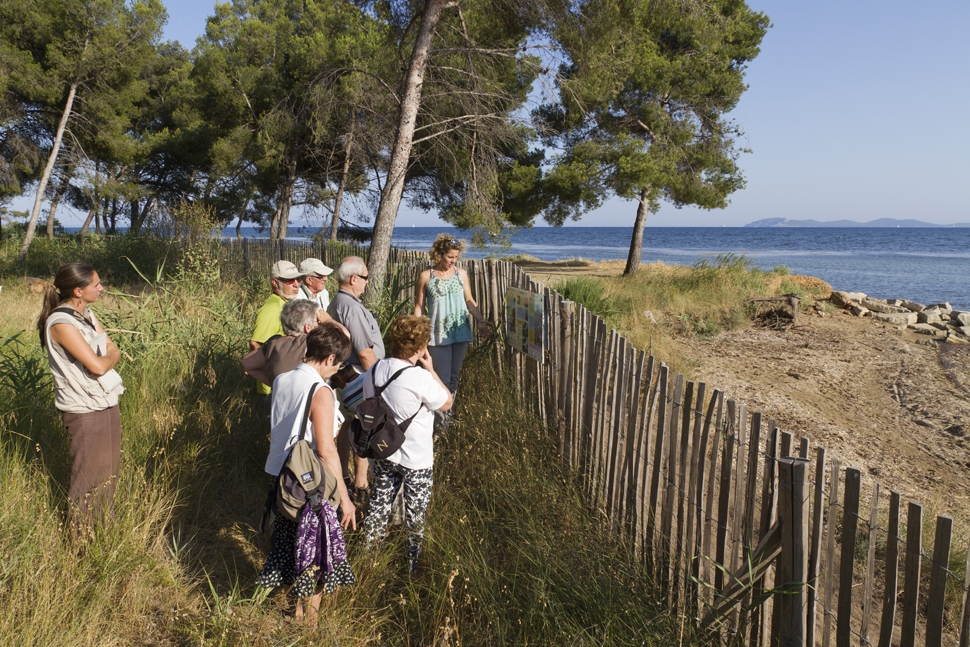 "Salin des Pesquiers" (1,359 acres), located in the central area of the double isthmus (two long arms of sand) linking Giens peninsula to the mainland, can be toured with a guide.
The ancient saltmarshes are of major ecological, cultural and scenic value and the protection and promotion of these extraordinary sites is assured by the town of Hyères and Toulon-Provence-Méditerrannée (TPM) metropolitan council, back by French BirdLife and the Port-Cros National Park. In winter you'll find various species of ducks and cormorants there. The migratory season starts in Spring (March/April), with the arrival of stilts and sandpipers. The saltmarshes offer a safe place for gulls and sterns to reproduce every year.
Pink flamingos do not nest at the saltmarshes (they are "partial" migrators) and can be observed all year round.
Closed since February for accessibility work (reduced-mobility visitors), the ancient saltmarshes will once again be open to the public at the start of the summer season ("Espace Nature" footpaths and reception area).
Espace Nature: Rue de Saint-Nicolas Village des Vieux Salins, 83400 Hyères
Tel. +33(0)4 94 01 09 77