Hiking in the Var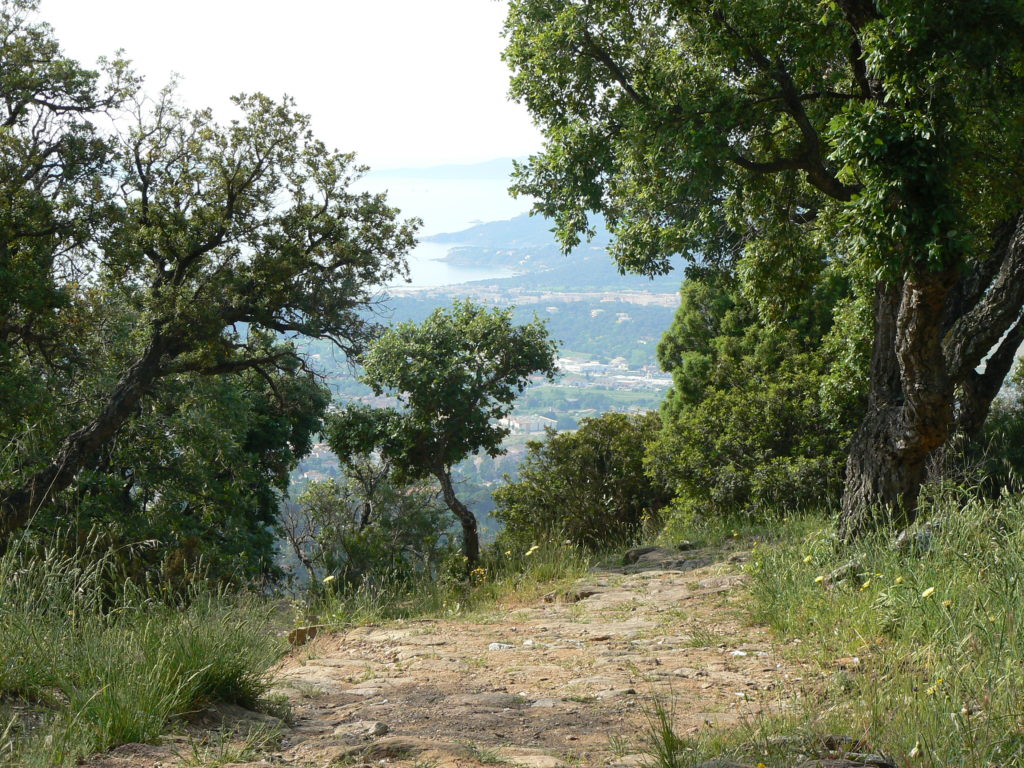 The Massif des Maures hill range in the Var area, home to Camping de La Pascalinette®, is located between Fréjus and Hyères.

The "Three Mountain Passes" (Trois Cols) walking itinerary departing from Bormes Tourist Office can be tackled on foot or on a mountain bike. The loop measures around 15 km and takes around 5½ hours on foot, with an uphill slope of 592 m.

The itinerary features stunning panoramic views over the Golden Islands and Var coast and crosses "La Pierre d'Avenon" – the highest point of the Maures hills (450 metres).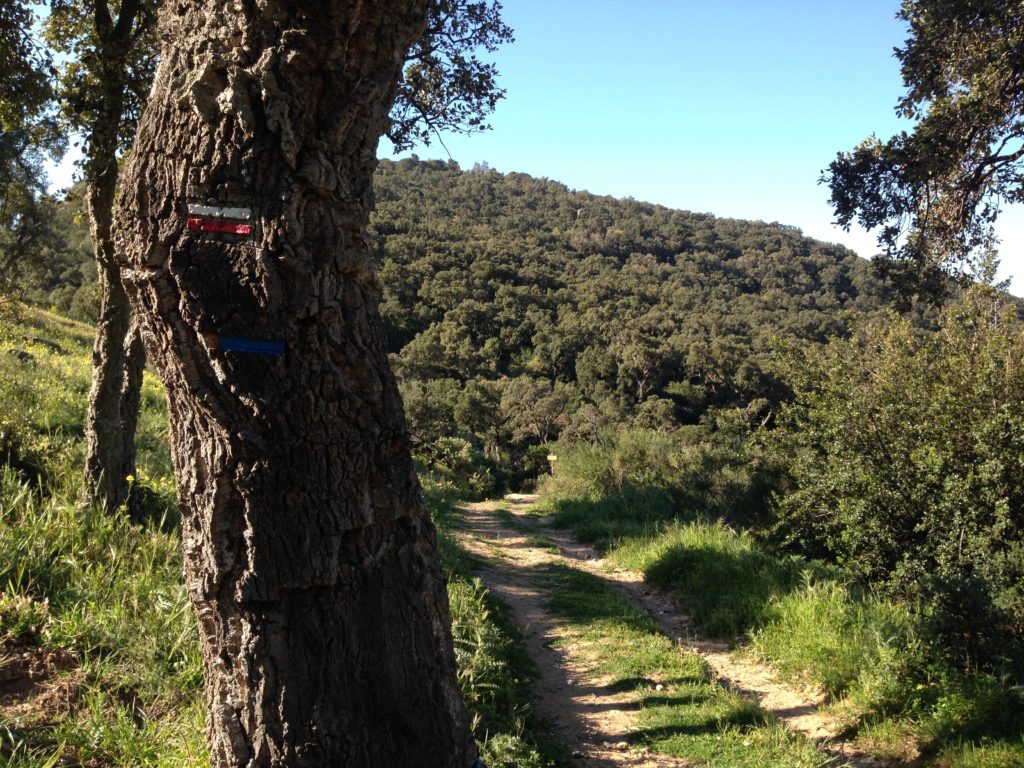 The itinerary's main points of interest are obviously the mountain passes themselves – Col du Landon, Col de Gratteloup and Col de Caguo Ven – but on the way you'll also come across Notre Dame de Constance, set on the GR 90 long-distance footpath.

The typical landscapes of the Riviera and Var overflow with natural treasures. Weather permitting, you can see as far as the Alps from Col du Landon. Every stage of the walk is a genuine Coin de Paradis® (Corner of Paradise)!
Make sure you're kitted out properly and especially have plenty of water, so you'll stay well hydrated even before you return to the campsite pools!