Château de l'Aumerade in Pierrefeu
Keen to explore Provence's gorgeous vineyards during your camping holiday in the Var, French Riviera-Côte d'Azur?
Tours, tasting and oenology classes… Delve into the secrets of our finest Cru Classé wines.
Château de l'Aumerade in Pierrefeu is located just a few minutes from Londe-les-Maures, a stone's throw from the campsite.
Holidaying at our four-star campsite Jardins de La Pascalinette® in Hyères and fancy discovering some of the fine wines that have earned the Côtes de Provence terroir its international name?
Nestling among the vineyards of La Londe, your favourite campsite resolutely recommends a visit to Château de l'Aumerade in Pierrefeu, at the heart of the Massif des Maures hills.
Spanning a vast, 198-acre estate, guarded by sumptuous plane trees planted during the reign of Henry IV, Château de l'Aumerade has been flying the flag of tradition for an impressive 4 centuries! The Fabre family – the current owners – have been upholding our winemaking traditions with passion since 1932, and the Château is now the largest family-run vineyard in the Var, French Riviera-Côte d'Azur.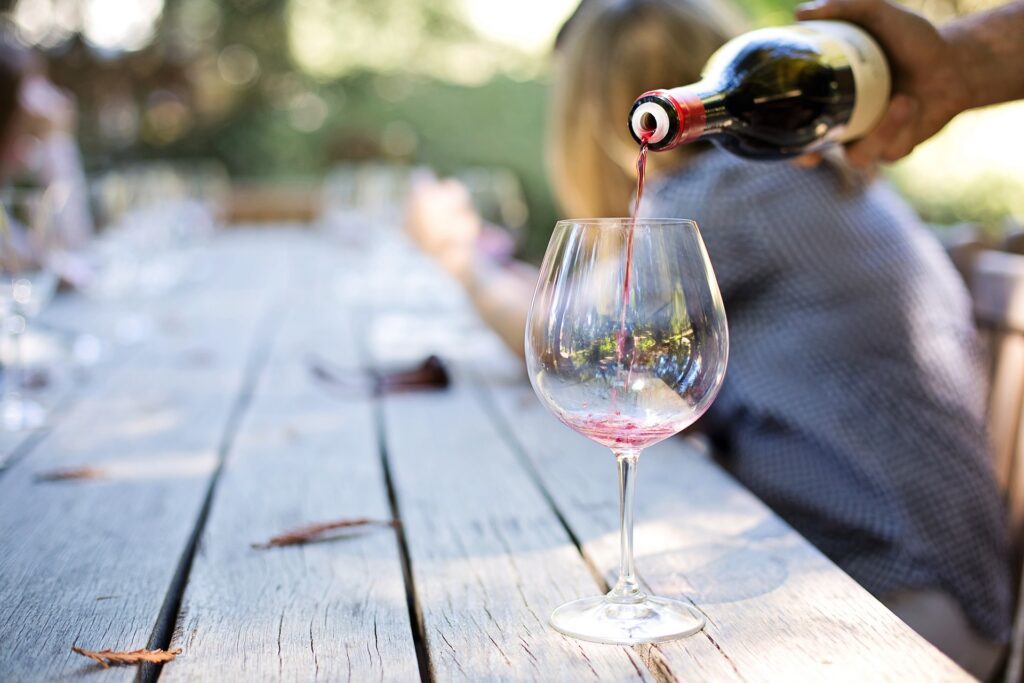 Don't miss the opportunity to savour the finest Côte de Provence Cru Classé wines during your camping holiday in the Var, French Riviera-Côte d'Azur!
Your holiday on the Côte d'Azur is also a great chance to discover the treasures of our exceptional terroir. Château de l'Aumerade is a proud ambassador of local winemaking traditions and loves sharing its passion through such exceptional wines as its internationally-renowned Cuvée Marie-Christine. The Château also loves introducing visitors to its winemaking know-how through free wine tasting and introductions to oenology.
Provence is also the homeland of olive oil and "santon" figurines!
An intrinsic part of Provence's rich heritage, santons (little clay figurines traditionally produced in Aubagne) are also honoured at Château de l'Aumerade through a superb museum featuring 2,000 santons dating from the 18th century to current day!
In addition, foodies definitely won't want to miss the on-site delicatessen, selling olive oil, tapenade and jams – perfect souvenirs to take back from your stay in the Var, French Riviera-Côte d'Azur! Unless of course you decide to savour them at aperitif time, comfortably seated on the terrace of your mobile home shaded by pine trees, with a glass of rosé in hand!
---
Staff trained to welcome disabled visitors.
Santon museum: Free of charge
Guided tasting session: €5
Tour and guided tasting session: €11.