Cap Taillat, Ramatuelle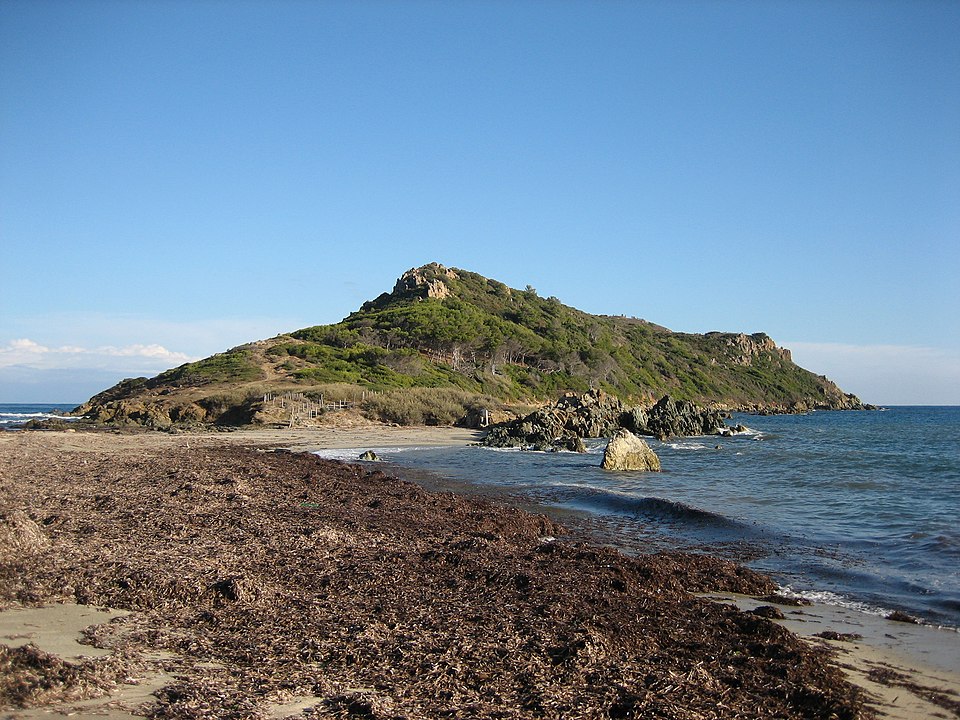 Treat yourself to a magical excursion to the St Tropez peninsula, located around 50 km from the campsite (about an hour's drive).
The coastal footpath (or "Sentier des Canonniers") in the town of Ramatuelle, boasts a beautiful 2.5-km footpath lined with trees and plants that could (almost) rival our campsites exceptional vegetation! A genuine feast for the eyes.
This magnificent footpath features a unique sandy isthmus, measuring almost 30 metres in width.
Gaze out over the dreamy turquoise and emerald green Mediterranean waters from the top of the cape, overlooking the gulf's two others capes (Cap Lardier and Cap Camarat) and the Iles d'Or islands!
On your way, you might also come across the Dolmen de Briande situated near the lighthouse – reminiscent of the Dolmen de Gaoutabry in La Londe – , together with the "Maison des Douanes, now a public information centre.
You can also opt for a shorter walk and simply admire the scenery without any need for walking shoes!
How to get there: follow signs to L'Escalet from Ramatuelle.
Car park near the beach.