Saint-Paul-en-Forêt, a magical site in the forest
Saint-Paul-en-Forêt, at the gateway to the Estérel hills
Holidaying at our four-star campsite Les Jardins de La Pascalinette ®? Take time to discover Saint-Paul-en-Forêt, one of the 9 hilltop villages of the Pays de Fayence area.
An authentic old village nestling amid luxuriant vegetation, criss-crossed with little Provencal lanes, Saint-Paul-en-Forêt is also the departure point for magnificent hikes across the acres of forests that surround it.
A typical and well-located village
Handily situated within easy reach of many points of interest, Saint-Paul-en-Forêt stands midway between the Mediterranean Sea (around ½ hour), the mountains (1 hour from Gréolières) and the Verdon Canyon (1¾ hours), making it a great choice for sporty holiday fans staying at the campsite and keen to try out a variety of activities.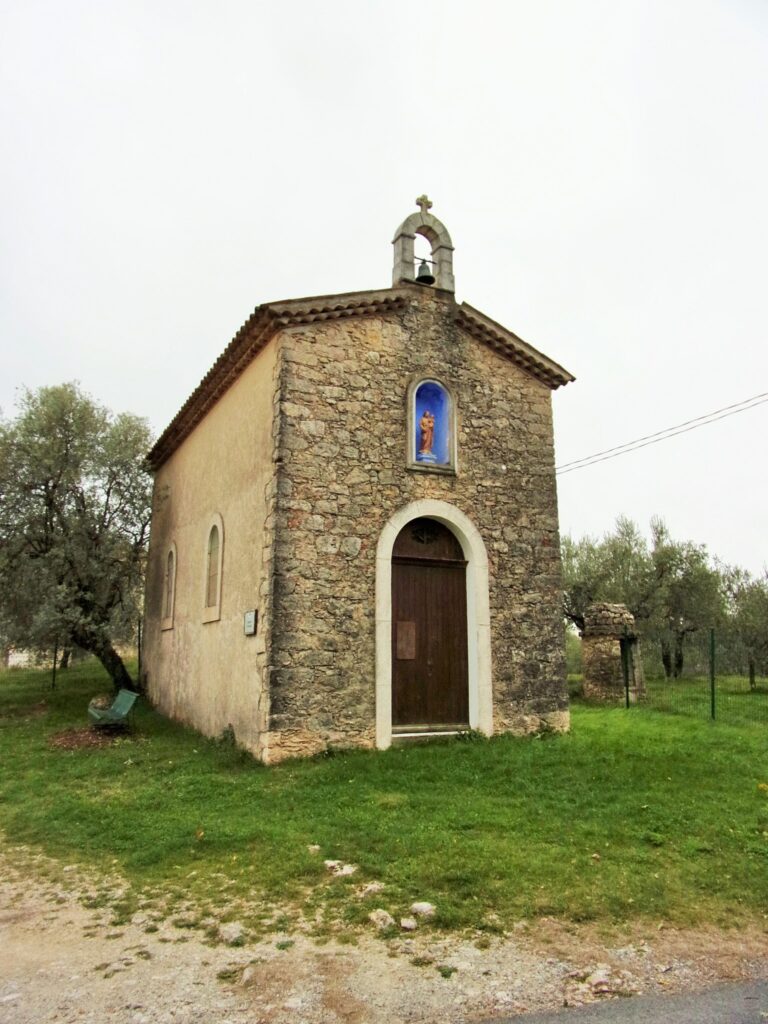 The village's charming little old lanes make for a delightful stroll and are dotted with various sights and historic monuments. Marked by history, this character-filled village features a number of curiosities such as:
Chapelle Saint-Joseph, standing guard over the village,
Eglise Saint-Paul (early 18th century),
The old wash house in Pascaret,
Bridge over the Endre river,
Fountain on Place de l'Eglise.
For nature lovers
If you chose our campsite because you love nature, you're sure to enjoy the numerous hiking routes panning out around Saint-Paul-en-Forêt !
Lac du Rioutard
Lac du Rioutard lake is situated to the south of the village, tucked away in the heart of a pine and cork oak forest. Fishing fans can enjoy their favourite activity here, while walkers will love the signposted botanical footpath set around the lake. What with that and the campsite's Décou'Verte ® botanical footpath, you'll soon be an expert on Provencal vegetation!
If you'd like to do the 2-hour walk (7 km), simply follow Chemin de la Tyre to the lake – you'll then be able to walk round it.
Trestaure les Bois
Slip into your walking shoes and set off for a hike through the forest, where you'll discover a plethora of typical regional tree varieties including olive trees growing near Chapelle Saint-Joseph.
This "yellow" signposted trail starts out from Saint-Paul-en-Forêt town hall and lasts around 4 hours (12km).
La Forêt Royale
Fancy a tranquil, countrified walk? This trail crosses the ancient forest of Saint-Paul, alongside the crystal-clear meandering waters of the pretty Endre rive. And just like your favourite nature campsite, the "Royal Forest" is a sumptuous site, overflowing with vegetation! The round trip lasts 2½ hours (8km). Follow the Forêt Royale track, cross the Endre head down in to Vallon de Fontcounille and Vallon de Crestecan, then return to the starting point.