Coastal footpath between La Londe and Bormes-les-Mimosas
A fun, family venue with exceptional vegetation that values the simple things in life… Remind you of anything? If you didn't know it already, that's the motto of your favourite campsite Les Jardins de La Pascalinette ®! But it could also aptly describe our coastal footpath, formerly known as the "custom's footpath".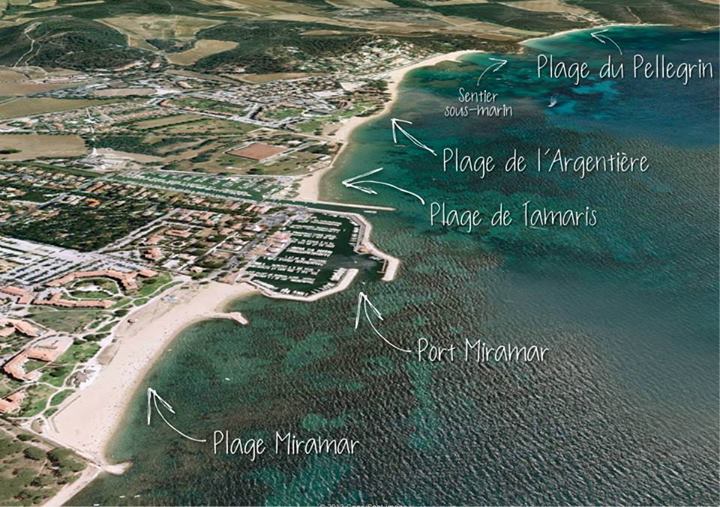 A coastal footpath running alongside the beaches, facing Brégançon Fort and the Golden Islands.
The section of the coastal footpath running from Plage de l'Argentière beach (you'll fin a free car park there!) to Brégançon Fort consist of a picturesque, 18-km hiking loop crossing idyllic scenery. If you're not a seasoned walker, you'll be pleased to know you can stop off for a rest and dip at Plage de l'Estagnol beach located 7.5 km from the departure point – it's a favourite spot for families.
The hike itself is easy and mostly on sand. However, please note that you will come across a few rocky sections between the beaches – they're not particularly difficult but decent walking shoes are definitely recommended!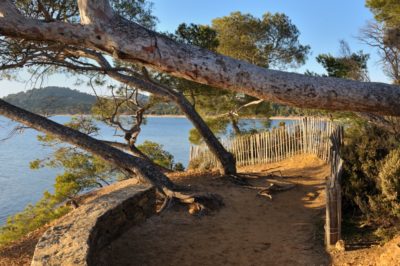 Winding its way between vines and pine woods, the section of the coastal footpath between La Londe-les-Maures and Bormes-les-Mimosas is adorned with breathtakingly beautiful and preserved natural treasures.
You will absolutely love the superb panoramic views over the Golden Islands – Port-Cros and the tip of Le Levant – and Brégançon Fort.
Yes, the coastal footpath is a real must during your camping holiday and a great way to discover most of the many different faces of the Côte d'Azur in a single stroll!