How to get to the islands of Porquerolles and Port-Cros from the campsite?
You probably already know how much we love the Golden Islands… Port-Cros and its national park and, of course, Porquerolles, which is one of the team's favourite destinations here at our four-star campsite Les Jardins de La Pascalinette ®. And because we are committed to offering our guests ever-better advice for their holiday in the Var, French Riviera-Côte d'Azur, here's our guide to getting quickly and easily to the Coins de Paradis® (Corners of Paradise) set facing the campsite.
Les Bateliers de la Côte d'Azur, our maritime partner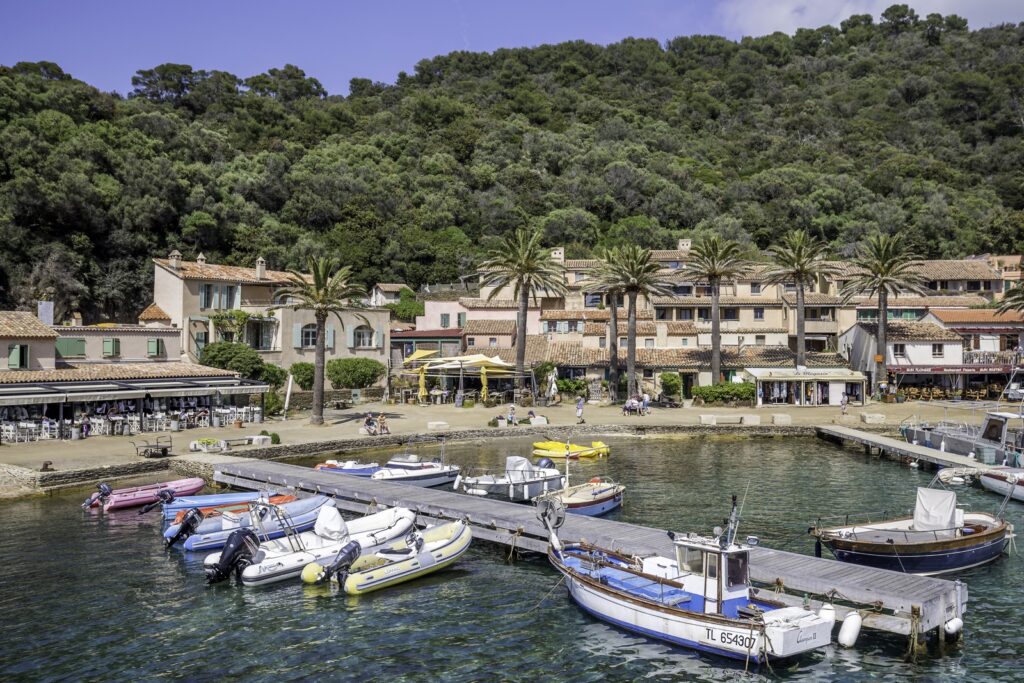 You've no doubt heard of Plage d'Argent beach on Porquerolles island and would love to spend some time savouring its idyllic setting? Or you'd love to see the world-renowned seabeds of Port-Cros but don't know how to get to the island and its national park?
No stress – Les Bateliers de la Côte d'Azur offers regular maritime services to the islands of Porquerolles and Port-Cros from April to mid-November departing from Miramar port in La Londe-les-Maures. And the good news is, you benefit from a discount on all their services simply by presenting the campsite's leaflet or wristband!
Get to know the crew
Yves and Christophe Arnal, the founders of Les Bateliers de la Côte d'Azur, also come from a family of boatmen (bateliers). Today, they have fine-tuned their knowledge of the Mediterranean Sea and developed a genuine passion for their profession, which has allowed them to curate a structured, loyal and dynamic team. The crew's efficiency, good humour and know-how – some members have been with them from the start of the enterprise – is their hallmark. Each crew member has a well-defined role and task, so you can be sure the voyage will be smooth. What's more, you'll enjoy a running commentary on the surrounding sights every time!
Discover the Var area with Les Bateliers de la Côte d'Azur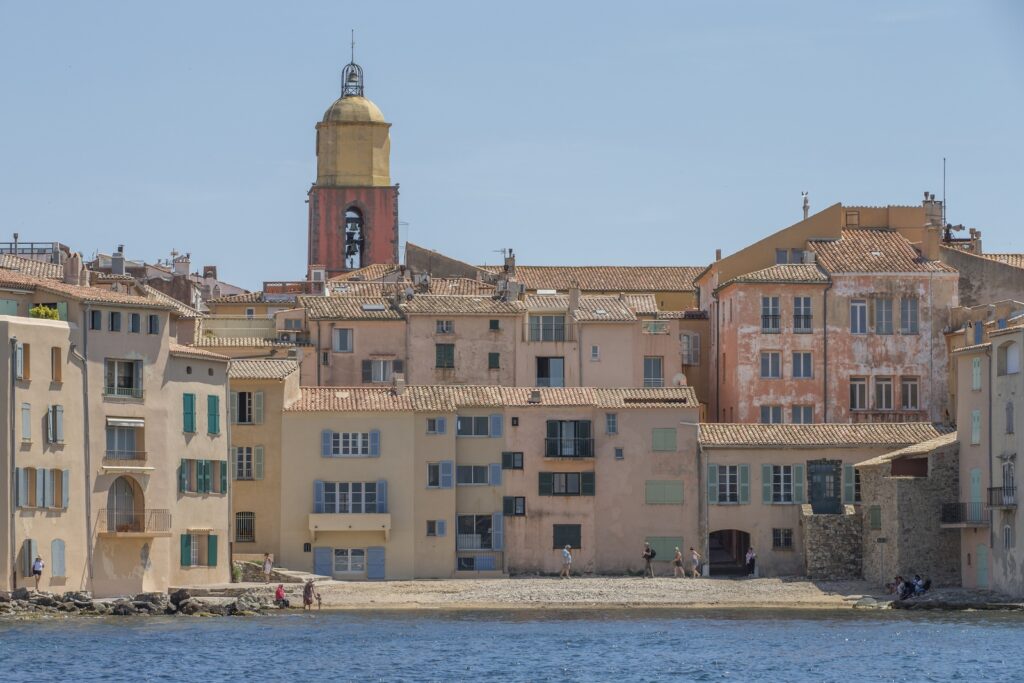 Prices and times
Prices are as follows for boat trips departing from La Londe-les-Maures and other towns along the Var coast (Toulon, La Seyne-sur-Mer (Les Sablettes) and Saint-Mandrier):
REDUCED RATES when you show the campsite's leaflet or wristband:
– Adults: €31 instead of €34
– Children (4 to 10 years) : €21 instead of €23
Free for children under 4 years
– Adults: €31.50 instead of €35
– Children (4 to 10 years) : €21 instead of €23.50
Free for children under 4 years
– Adults: €48 instead of €52
– Children (4 to 10 years) : €26 instead of €29
Free for children under 4 years
Check out times on their website:
– Porquerolles: https://www.bateliersdelacotedazur.com/bateau-porquerolles.php
– Port-Cros: https://www.bateliersdelacotedazur.com/bateau-port-cros.php
– Saint-Tropez: https://www.bateliersdelacotedazur.com/bateau-saint-tropez.php
Practical information
Parking is free for departures from Miramar port in La Londe
The boats are accessible to people with reduced mobility
Our four-legged friends are welcome on board free of charge
Bicycles are welcome on board (supplement €18/classic MTB and €35/electric bike)