A gastronomic tour of the Var, French Riviera Côte d'Azur
Do you like honey? So do we!
Whether you have a soft spot for "Miel du Maquis", Lavender, "Garrigue du Var" or Mountain honey… you'll be spoilt for choice at the Miellerie des Moulières shop in Entrecasteaux! Unless of course you prefer the atmosphere of the Provencal markets in Salernes or Lorgues, where you'll find a complete range of honeys courtesy of "Les Apiculteurs Remy".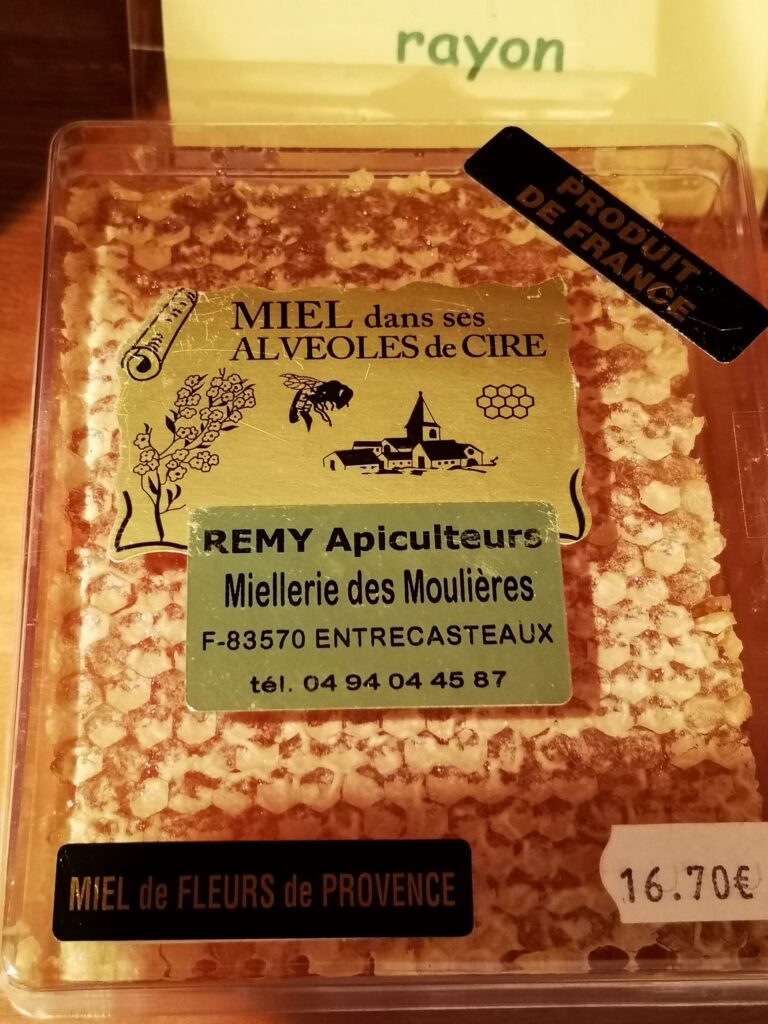 Honey from the Var, Isère and the Alps…
Just like the holidaymakers who come from far and wide to stay at our family campsite, our bees also leave their home region in summer to gather pollen from mountain flowers and offer us a huge variety of tempting and delicious honeys!
Take a little piece of Provence back home!
Opt for a pot of local lavender or white heather honey for a taste of our magnificent Var area, French Riviera Côte d'Azur!
We're pretty sure foodies will want to savour their sweet treat on their breakfast bread, comfortably seated on the terrace of their mobile home in the morning sunshine!
---
You'll find a great range of honeys and honey products at these local markets:
Salernes market
Sunday mornings – 8-12 am
Cours Théodore Bouge
Lorgues market
Tuesday mornings – 8-12 am
Cours de la République