Chartreuse de la Verne in Collobrières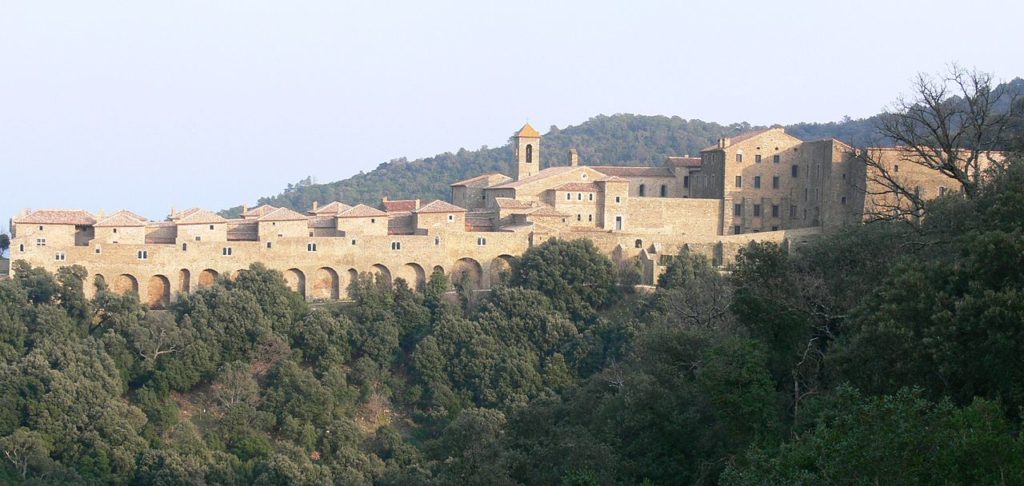 Located just a short hour from Camping de La Pascalinette®, the Maures hills lie at the heart of the Var, French Riviera-Côte d'Azur, next to the gorgeous little village of Collobrières (12 km) and Chartreuse de la Verne, also called the Monastère Notre Dame de Clémence de la Verne. Built on a rocky outcrop to protect it from invasions, this Carthusian monastery offers breathtaking views over magnificent green scenery.
Now inhabited by a community of nuns, the monastery has been destroyed and rebuilt many times. It is now considered an architectural masterpiece and was made a listed monument in 1921.
The current construction dates back to the 12th and 13th centuries. Its monumental features (pediment, gates, etc.) are built in serpentine stone from the Maures hills – a green, volcanic stone resembling marble, extracted from a quarry in La Môle (next to Cogolin).
You can visit Chartreuse de la Verne:
From June 1st to August 31st, every day from 11 am to 6 pm*
From September 1st to May 31st, every day from 11 am to 5 pm
Closed in January and on major religious celebrations (Christmas, Easter, Ascension, Whitsun, Assumption, All Saints)
The on-site arts & crafts shop is open on the same days, except Sundays.
Visitors can also join in the liturgical prayer, Vespers and/or mass with the religious community. Please call them for details.
*except in case of forest fire hazards, when the local hills are closed. Please call for details or go to the official website at http://www.var.gouv.fr/acces-aux-massifs-forestiers-dans-a2898.html