Château Maravenne
Located just 6 mins from the campsite (or 4 km on foot!) in Londe-les-Maures, Le Château de Maravenne is set facing the Golden Islands of Port-Cros, Porquerolles and Le Levant.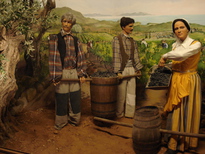 The Chateau also offers a delightful introduction to Provence and its various wines, as well as excellent local produce which you can sample during your wine tasting session. Simply delicious!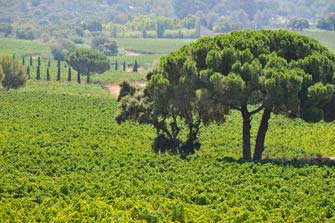 During summer, the large open-air theatre set overlooking the vineyard hosts music and plays with spectacular views over the Golden Islands.

Accessible to reduced-mobility visitors.

Contact and bookings:

Château de Maravenne, Route de Valcros, 83250 La Londe-les-Maures
Tel. +33(0)4 94 66 80 20

Château Maravenne
Château de Maravenne
route de Valcros
83250 La Londe-les-Maures
Phone : +33(0)4 94 66 80 20
Latitude : 43.147758
Longitude : 6.250989
Horaires
Château Maravenne
Monday to Saturday :
9 am-12pm / 2 pm-6pm
Close on Sunday.