The Paul Ricard islands – a must during your holiday in the Var, French Riviera-Côte d'Azur
Discover the islands of Bendor and Les Embiez during your holiday at our seaside campsite in the Var, French Riviera-Côte d'Azur
Genuine little corners of paradise, the Paul Ricard islands are located just a few minutes from Six-Fours-Les-Plages and Bandol.
Luxuriant vegetation, wild shores and virtually no cars… these preserved islands are the perfect place for a family stroll.
Our campsite Les Jardins de La Pascalinette® in Hyères highly recommends a visit to these two stunning and very-different jewels of the Mediterranean.
Purchased by Paul Ricard in the Fifties, the two islands offer visitors a tranquil getaway in a haven of greenery. Whether you're here for a sporty holiday or cultural or family break, the islands have something for every taste.
Ile des Embiez island – wild, natural and sporty!
Promising very few cars and a host of water and outdoor sports, Ile des Embiez island is the perfect spot for a relaxing day out with all the family! Tennis, paddleboarding, kayaking, cycling or sailing: you definitely won't have time to get bored. You can even enjoy an island tour on a tourist train!
Spanning 235 acres of green landscapes, creeks and magnificent, world-renowned sea beds, the flora and fauna of Ile des Embiez is particularly closely-monitored and cherished. The island is also home to no less than 90% of known Mediterranean plant species!
You can visit the Paul Ricard Oceanographic Institute at Fort Saint-Pierre all year round. The Institute also hosts talks every summer.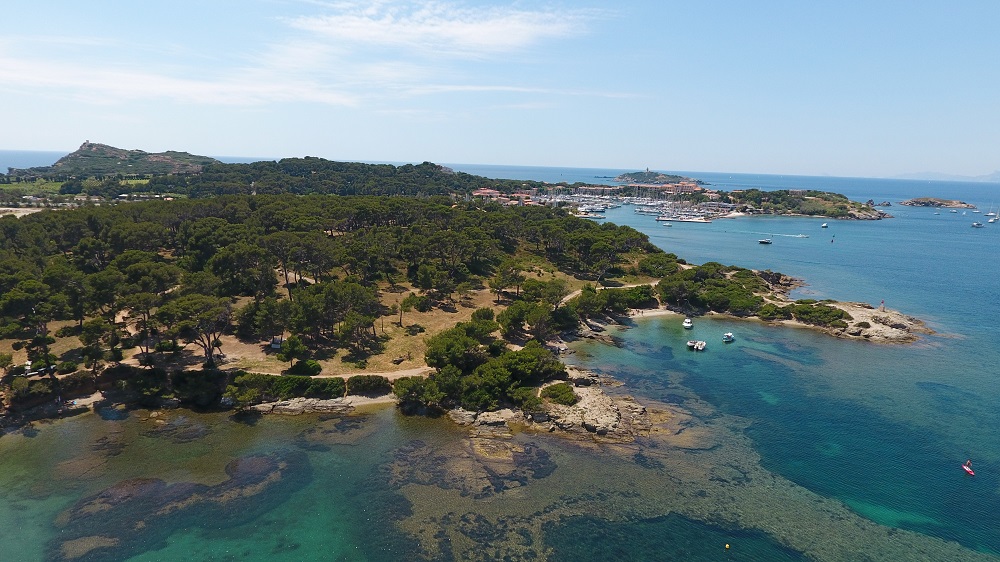 Ile de Bendor island – an artists' refuge
We couldn't talk about Ile des Embiez without introducing you to its little sister, Ile de Bendor. This island is also the property of Paul Ricard and is unfortunately inaccessible at the moment as it is undergoing work until 2026.
The island is home to colourful Provencal villas, pretty shops, galleries and studios frequented by top names from the art and showbusiness worlds including Dali, Belmondo and Dutronc… A hub of art, jealously guarded by massive statues set gazing out over the sea, Bendor is a genuine tribute to creativity.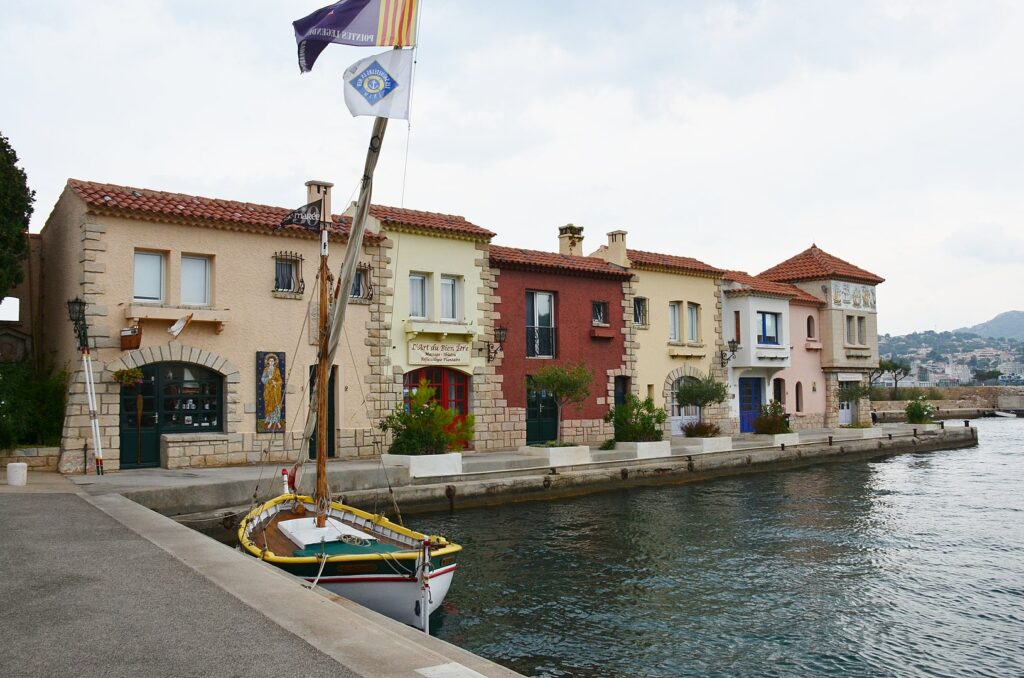 Here too, little coves lined with flat rocks boasting stunning views offer visitors a chance to revel in the last rays of Provence sunshine. You'll just need a little bit more patience before (re)discovering this fabulous little gem – we can't wait to go there again!
Please ask Reception for details on how to plan your island escapade.
And meanwhile, you'll love exploring the Coins de Paradis® (Corners of Paradise) selected by your favourite family campsite!