The cursed lake of Besse-sur-Issole
The 3rd episode of our series on the myths and legends of the Var area looks at the myth surrounding the lake of a little village in the Var area called Besse-sur-Issole. Our four-star campsite Les Jardins de La Pascalinette ®, situated between Hyères and Le Lavandou, is delighted to bring you another of the local legends we still tell to this day at the fireside on winter evenings – goosebumps guaranteed!
It really isn't a good idea to upset a Saint!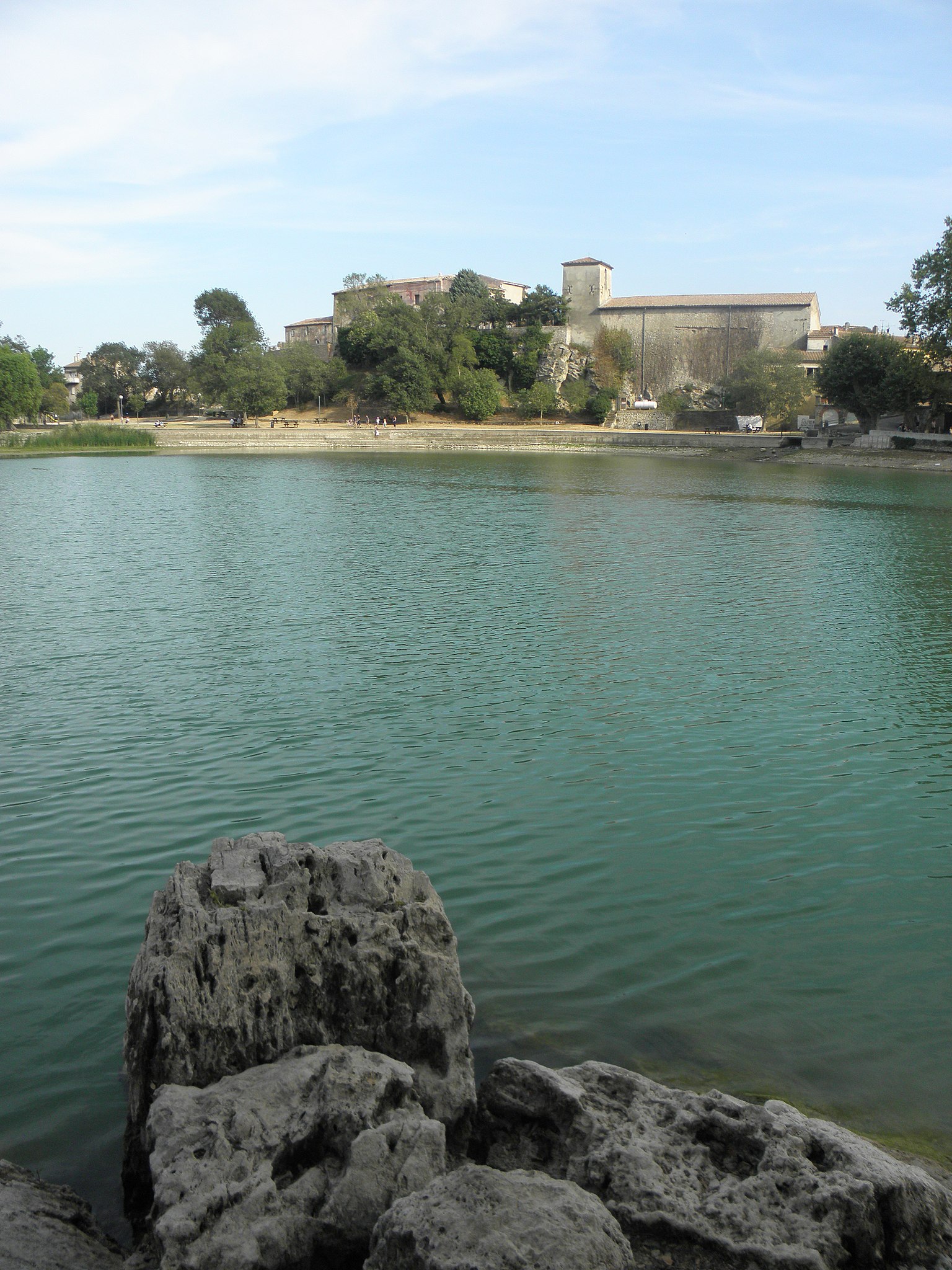 Along the lines of the previously-seen Saint Quinis, who took his revenge on an inhabitant of Gonfaron, Saint Anne was angry to see that some of the less-pious inhabitants of Besse-sur-Issole had a marked taste for dancing and frivolous pastimes. Some of them even dared replace the usual religious hymns with bawdy songs during a procession of the Corpus Christ! The ungodly town of Besse suffered the wrath of Heaven for its sins and was buried under the waters that now form Besse-sur-Issole lake… This ancient legend is still very much alive and to this day, on the shores of the lake, you can still see an earthenware plaque saying that if you stare into the depths, you can glimpse the horses that were treading wheat on that sad Saint Anne's Day, along with "a stone erected in memory of that terrible day", resting on the bottom.
The plaque also bears this inscription in Provencal dialect: "Those who saw me cried. Those who see me will cry." Luckily, it also stipulates that "The people of Besse saw the stone for the last time in 1860, after an extraordinary drought."
In recent years, global warming has caused the waters to drop considerably but no one has yet caught sight of the stone or the horses. 😉
Discover the myths and legends of Provence with us and explore Nos Coins de Paradis ® (Our Corners of Paradise). They are guaranteed to make you fall in love with the Var area!