An adapted and accessible snorkelling trail on Giens peninsula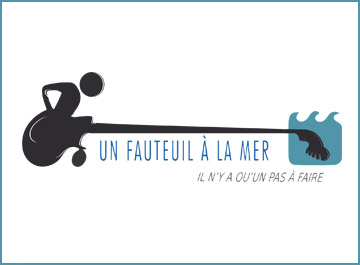 Your favourite campsite has already presented the association Un fauteuil à la mer, which provides water sports access for the disabled.
Their finest achievements include the adapted and accessible snorkelling trail they set up in summer 2018 on Giens peninsula near the Pierre Caron pier.
Adapted to all types of disability, this signposted trail allows visitors to explore the Mediterranean sea beds in all safety.

Plage de la Vignette is a pretty Var beach, awarded the Tourism & Handicap label in 2011. The beach offers a host of exciting adapted activities such as sea scooter, kayaking, bathing, diving and boating. Get ready for a fabulous, fun-packed day out!
The trail's launch equipment, chairs, and harnesses are all fully secure and perfectly adapted for exploring the Mediterranean sea beds.
The trail is dotted with no less than six observations posts, each featuring information panels on the area's underwater plant and animal life.
The association also offers underwater scooters for low-mobility visitors, together with a transparent kayak, low-mobility snorkels and even an underwater camera located at the first buoy that films for people who are unable to go into the water.
The trail is situated in a 300-metre safe zone where motorized craft are prohibited.
The association's motto is: "Sharing our difference to refuse indifference!"
And we like to think "Holidays for all" would be a great motto for your favourite campsite!