Mysterious Pramousquier beach…
Ready to explore the secrets of a magnificent beach in Le Lavandou? To savour the tranquil beauty of Pramousquier beach to the full, you'll need to wind your way across the discreet little footpaths hiding away in Cap Nègre.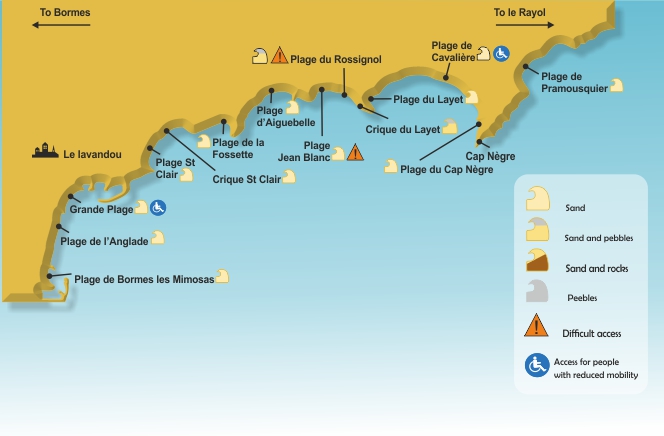 An intimate site just a stone's throw from your seaside campsite
Spanning Le Lavandou and Le Rayol Canadel, this superb beach located less than 30 minutes from your favourite campsite offers a verdant setting for a lazy beach day with family or friends. Its fine black and white sand promises a unique change of scenery if you're seeking a corner of paradise far from the madding crowds.
You can enjoy lunch on site at the beach restaurants – and why not hire a sun lounger, pedalo or stand-up paddleboard to make your day even more fabulous!
And of course, you'll love a dip in our water park pools when you get back to the campsite, before winding up your day with some delicious specialities at our restaurant!