Canyoning in Haut Jabron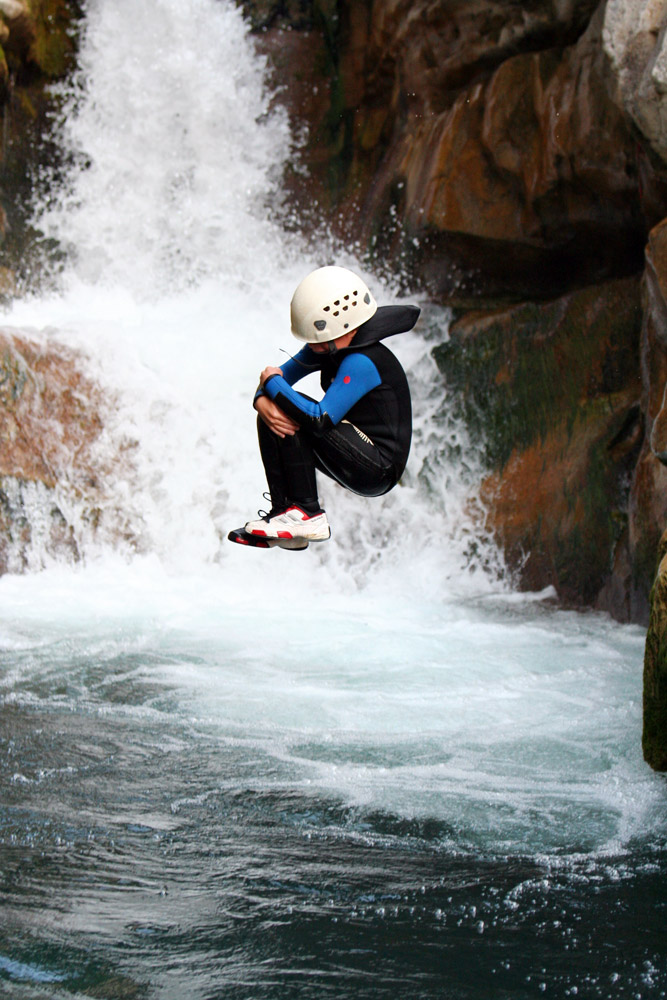 Revel in a day of spills and thrills and get a whole new angle on Provence, just 2 hours from your favourite campsite! One of today's most compelling outdoor sports, canyoning is a great way to connect with the power of our rivers in magnificent natural settings. In short, the perfect recipe for a perfect camping holiday!

---
The Jabron river is a tributary of the Durance, Provence's most famous river alongside the Verdon.
You'll arrive at this magnificent canyon after just over half an hour's walk (45 to 50 mins on the way back). You don't need to abseil into it (unless you want to – the maximum height is 15 metres).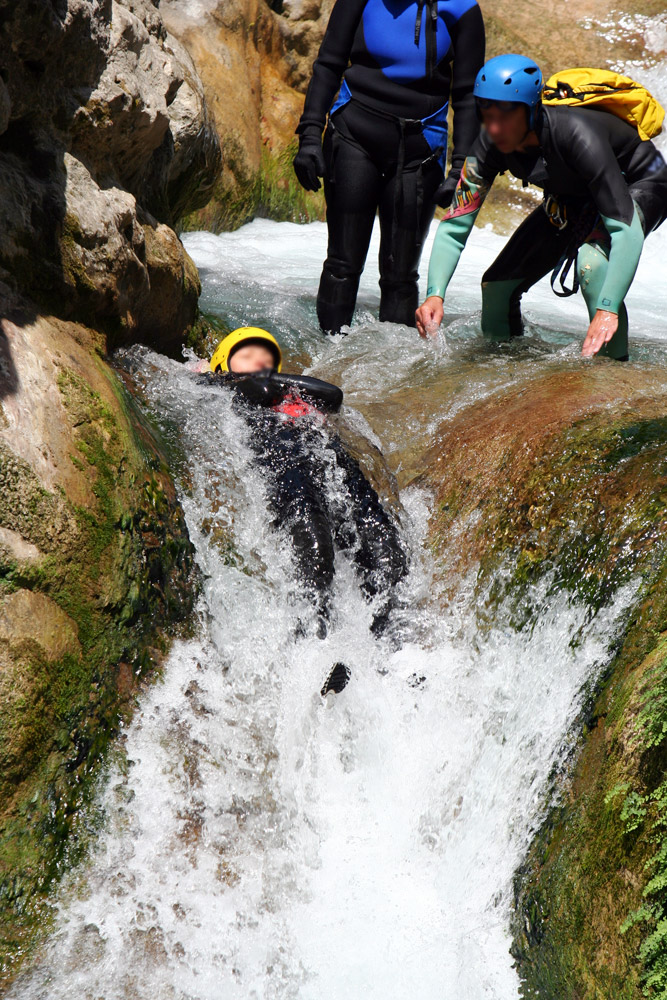 The jumps are maximum 5 metres and suitable for children over 10 years old.
The canyon is accessible all year round, but please call a guide beforehand to check the water level and weather – you don't want to be caught in a storm!
Canyon length: 400 m approx
Several centres host canyoning sessions and you can of course borrow all the necessary gear from them (helmet, harness, wetsuit), it's included in the price.
Take a bathing suit and spare shoes along because the sneakers will get wet!
If you're feeling a bit chilly after your thrilling day out despite your wetsuit, enjoy a dip in your favourite campsite's heated pool! And of course, if you enjoyed whizzing down into the rock pools, you'll love our water park slides too ?
---