Tour Fondue - Giens
You're probably already familiar with Plage de la Tour Fondue beach and the Tour Fondue snorkelling trail and you know that the boat leaves from here to whisk you away to Porquerolles, the beautiful pearl of the Golden Islands located just a half-hour drive from your favourite campsite!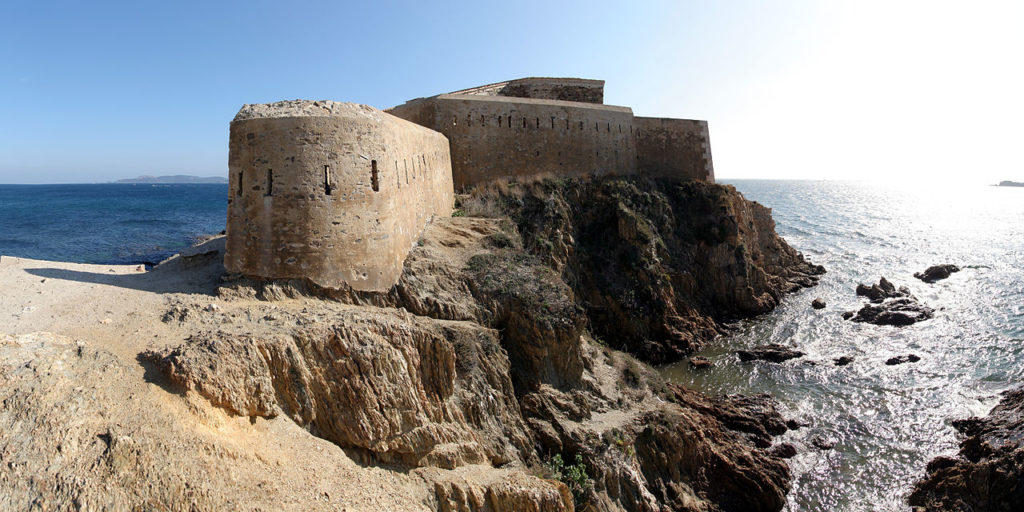 So let's talk about the Tour Fondue tower itself today.
Erected in the 17th century, this little fort is also referred to as "La Batterie du Pradeau". It is a defensive structure, perched on the southern tip of Giens peninsula, which was used to locate Porquerolles port and protect the channel.
The building was restored in 1991 by its current owner, the Port-Cros National Park. Although it is closed to the public, you can still approach it to admire it and take pics to your heart's content from the peninsula or beach. You can even swim round it with your mask and flippers!
Sunset is a not-to-be-missed moment here and a pure marvel of the French Riviera…