Our campsite is in the ADAC 2021 Top 100 Best French Campsites!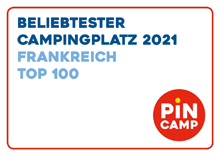 Our campsite Les Jardins de La Pascalinette® is ranked among the Top 100 campsites (out of 8,000 campsites) by THE German camping guide!
The team of our four-star campsite Les Jardins de La Pascalinette ® in La Londe-les-Maures is thrilled to announce that we are in the Top 100 of the ADAC PiNCAMP most popular French campsites as voted by German campers!
We are in 69th position in the Top 100, out of a total of 8,000 French campsites.
PiNCAMP is the digital portal of Germany's benchmark ADAC campsite guide. So you can imagine how honoured Les Jardins de La Pascalinette® is to be featured in the Top 100!
We obtained this prestigious distinction thanks to the many overseas visitors who entrusted us with their safety and tranquillity over the very difficult summer of 2020.
Every year, we do our utmost to further improve our welcome and amenities by upgrading our mobile homes, offering improved accessibility, an ever-greater choice of accommodation, and evermore eco-friendliness. It's a challenging task as you can imagine, but our efforts to date have been richly rewarded with a variety of quality labels we are delighted to show off to our guests.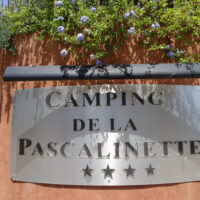 What you love about us
It's difficult to say what our guests like most about our campsite, but the various testimonials collected from our occasional or regular guests unveil several common denominators we are pleased to share with you.
Excellent cleanliness
One of the things our guests appreciate the most about the campsite is its cleanliness, which we continually strive to maintain at an excellent level. We do everything to ensure our facilities, alleyways and mobile homes are flawlessly clean at all times, so that you feel totally at home in our pleasant environment. We are an eco-aware campsite and are committed to optimizing waste management, in particular thanks to our recycling bins.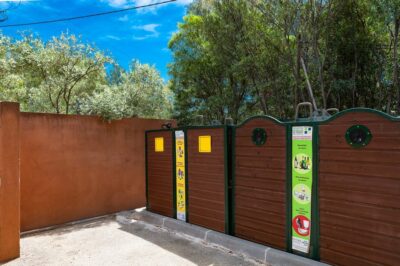 A ideally-situated nature campsite
The campsite's location, at the heart of the Var area, French Riviera-Côte d'Azur, between Hyères and Le Lavandou, just a few minutes from the surrounding beaches, is another feature much appreciated by our guests. We are very handily located for all of the region's top sights, while avoiding the inconveniences of the surrounding seaside resorts. What's more, our campsite is situated in a very well-preserved natural area for the promise of a delightful holiday in nature.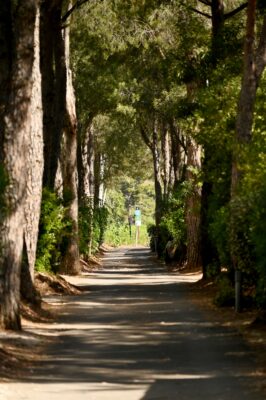 Family-friendly
Far removed from the impersonal, "tourist factory" atmosphere of campsite chains, you'll love the family spirit that reigns at Jardins de La Pascalinette®! Our agreeable welcome, spacious accommodation and facilities adapted to guests of all ages and tastes, are the keys to our success. What's more, our campsite offers a quiet, safe setting for a guaranteed tranquil holiday.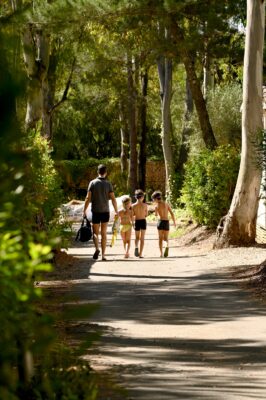 An accessible campsite
Another very important feature hailed by our guests is our excellent accessibility. In addition to our accommodation and facilities specially designed and adapted for people with reduced mobility, we have also fitted our heated pools with a bathing chair so that disabled guests can also enjoy a fabulous camping holiday with us too. We are a holder of the Tourism & Handicap label for all 4 types of handicap (physical, mental, visual and auditory).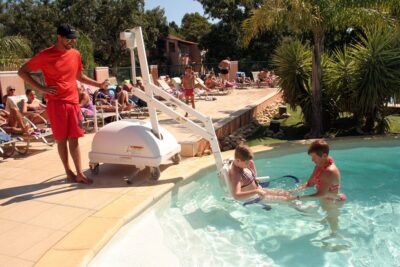 Quiet, beautiful, safe, clean, accessible and family-friendly… Your wonderful reviews have spurred us on even more to go the extra mile and offer you an ever-better welcome. Our dedication has already been rewarded with an array of quality distinctions, including the prestigious PinCamp label.
And as every year, we are determined to improve our 2022 ranking even more!
Thank you so much!