Qualidog label "2 noses": we spoil your furry friend!
We recently told you all about our brand new distinction: the Qualidog labelawarded by the "Emmène ton chien" (Take Your Dog) website. Of course, we know that your dog is a family member in its own right, so we take as much care of them as we do our other campers!
An evermore adapted welcome for your four-legged friend!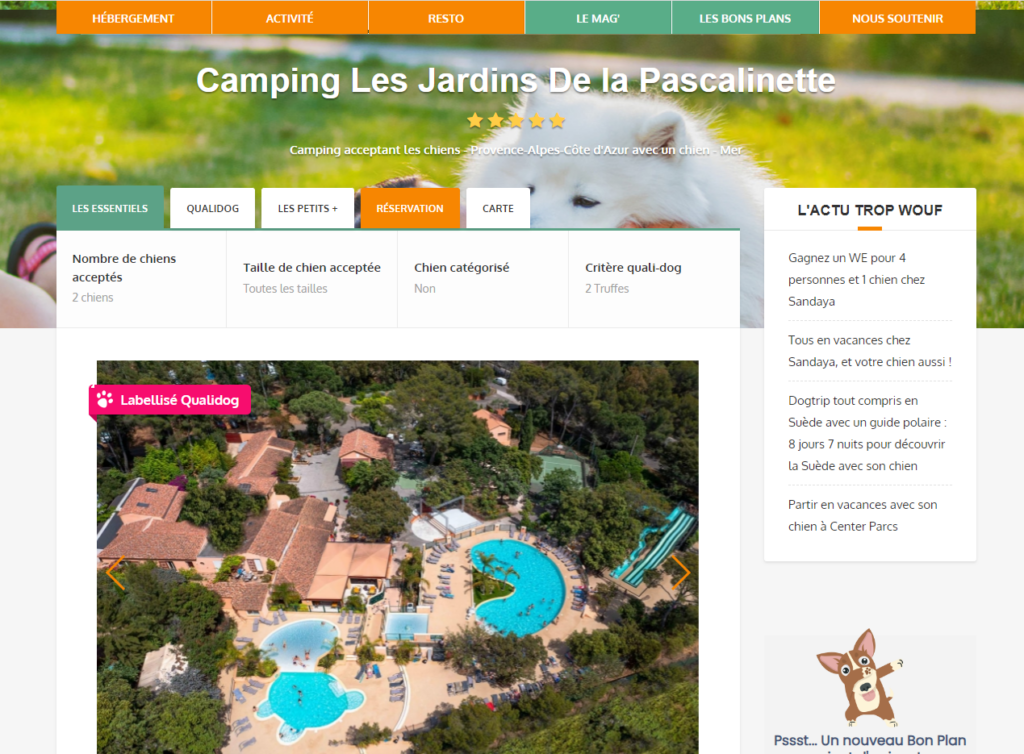 When you choose to spend your next holiday at our four-star campsite**** Les Jardins de La Pascalinette ® between Hyères and Bormes-les-Mimosas, you'll obviously select the right type of accommodation to ensure your dog is truly welcome (and not just tolerated)!
We have been partnering with the "Emmène ton chien" (Take Your Dog) platform for several months now and are proud to be gradually making our way up the rankings of THE must-do benchmark for dog owners: the Qualidog label – the only existing label for holidaymakers travelling with their pet.
As of today, we have now joined the ranks of the "2 paw" establishments guaranteeing a "dog friendly" welcome for your furry friend plus a variety of facilities and services dedicated to their comfort!
But what does the Qualidog certification mean?
Here at Les Jardins de la Pascalinette, we don't just offer you accommodation where your dog is allowed – we also guide and advise you on the many dog-friendly activities on offer near the campsite! You'll find a full list of the Var area's dog friendly locations at the campsite Reception or directly on our website.
What's more, you'll find various handy amenities at the campsite designed specially for their comfort (and yours):
a booklet containing information for your dogs (do not hesitate to ask for it at the campsite reception!)
fountains at the top and bottom of the campsite,
poo bags available from the campsite reception so you can clean up after them,
a special sink where you can wash or refresh your buddy…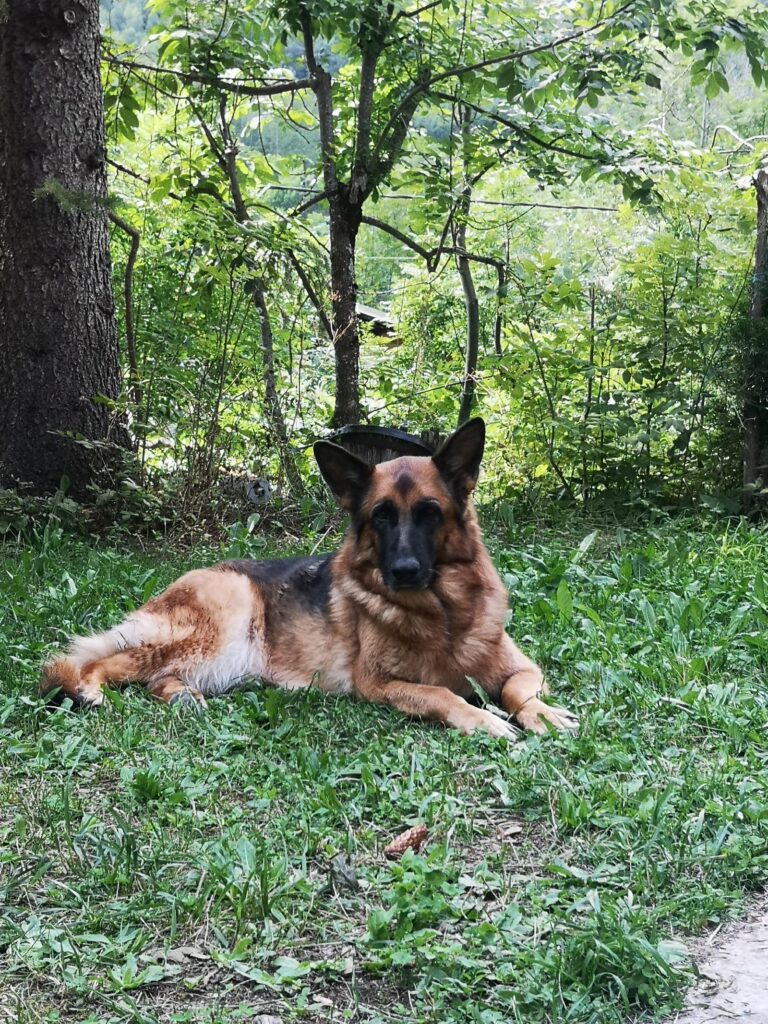 Our services and amenities have earned us a place in the Qualidog label "2 noses" category and we are glowing with pride!
So see you soon for a fabulous holiday in Provence with your doggie!