We're nominated for the 2023 ADAC Award
2023 is nearly here and promises to be a great one for Les Jardins de La Pascalinette®! We have just been selected to take part in the race for the ADAC Award! We are particularly attached to this prestigious distinction and this time, we'll be battling it out with two other European campsites (one Italian and one German) for the big prize! We are very proud of our achievement in obtaining better marks every year in this must-have guide curated for our German campers.
What is the ADAC PiNCAMP?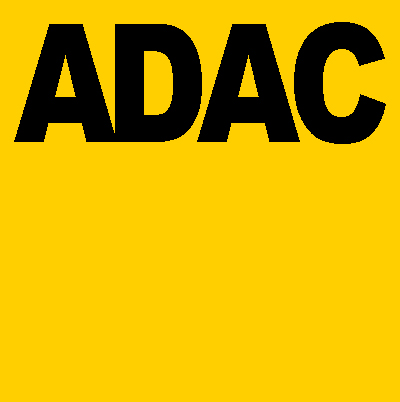 Just as a reminder, PiNCAMP is the digital portal of the ADAC, Germany's benchmark camping guide. For several years now, internet users and our German guests have increasingly expressed their satisfaction with the welcome they receive at our campsite. Thanks to their very positive feedback, we are now featured in the prestigious ADAC guide. What's more, we are among their best-rated campsites! After achieving a score of 4.5/5 in 2022, we have now been nominated in the guide's "Accessibility" category.
What the ADAC says about us…
ADAC score: 4.5 stars, campers' opinion: fabulous (5.0)
Les Jardins de La Pascalinette, a campsite located in a vineyard in the beautiful Var area, French Riviera-Côte d'Azur, was awarded the prestigious "Tourism & Handicap" label in 2012. And that's no surprise, because virtually all of the campsite's various spaces are accessible to everyone and adapted to people with reduced mobility or mental challenges. Our mobile homes, tent pitches, caravan and camper van pitches, sporting amenities and leisure facilities are all designed to offer our guests very easy access.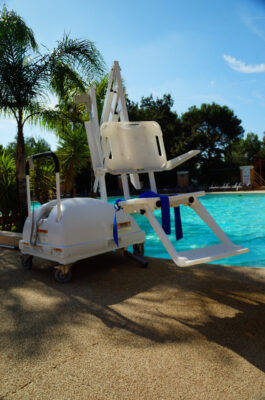 Our motto: ensure EVERYONE enjoys a dream camping holiday! In our book, a handicap – whether physical, visual, auditory or mental – should never prevent you having a great holiday. That's why we make every effort to welcome you in ideal conditions. Holders of the "Tourism & Handicap" label since 2012, we upgrade and adapt our facilities every year to make sure you enjoy a tranquil stay at our campsite. To this day, we remain one of the only fully-accessible campsites – and we're very proud of it!
Our guests can opt for our delightful PRM accommodation or a shaded tent pitch with easy access to our vast, 2000 m² water park. We also offer a bathing chair for our reduced mobility guests, so that they too can benefit from the campsite's large, heated swimming pools. All of the campsite's amenities (games room, bar-restaurant, mini market, sports grounds, etc.) are also accessible, to ensure all the family enjoy a wonderful holiday to remember!
And the winner is…
We don't know yet as the results will be announced on January 13th, 2023, but we are very optimistic and hope we'll soon be able to share the joy of winning the 2023 Adac Award with our guests! In the meantime, we would like to warmly thank our campers with challenges for putting their trust in us and relaying their satisfaction to the ADAC team. Thanks to the jury too for selecting us – we simply can't wait to find out who the winning campsites are!;)