"Sentier des Canonniers" footpath - Cap Taillat, Ramatuelle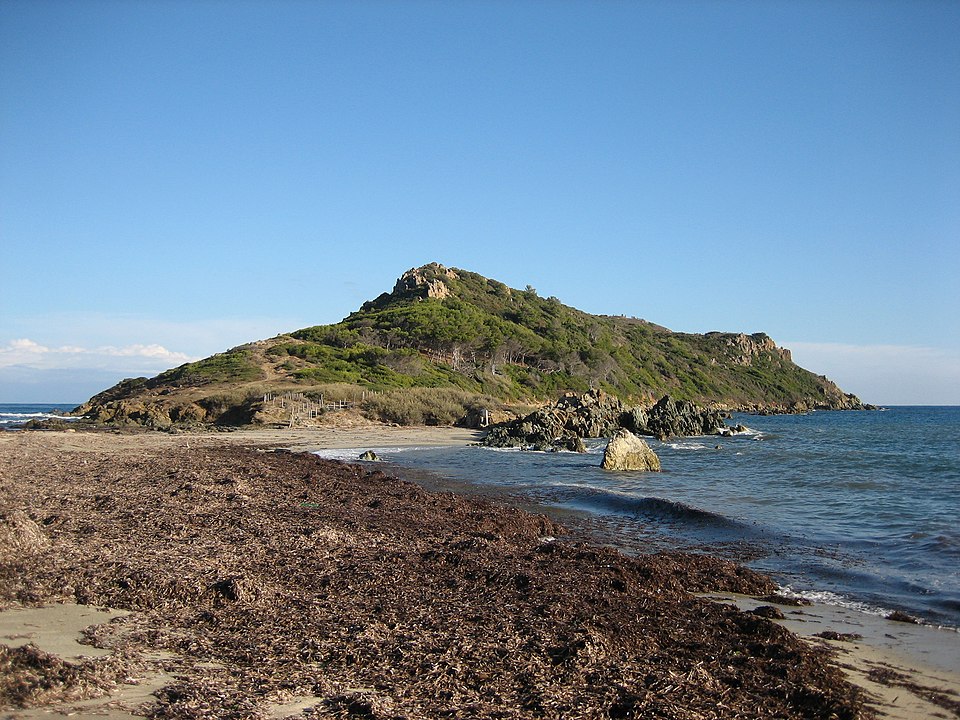 Located around 50 kilometres from your favourite campsite (around 1 hour by car), this magical walk offers a plunge into the beautiful scenery of the Saint-Tropez peninsula.
The "Sentier du Littoral" (or "Sentier des Canonniers") in the town of Ramatuelle includes a 2.5 km signposted section promising a mesmerizing walking experience and treat for the eyes. Its magnificent Mediterranean flora is (almost) as stunning as the exceptional vegetation found at our campsite!
The path is characterized by its extraordinary isthmus (long sandy arm) measuring around 30 metres in width.
The summit of Cape Taillat offers breathtaking views over turquoise and emerald green Mediterranean water, the capes of Lardier and Camarat and the Golden Islands!
On your way, if you go past the semaphore you will also come to the Dolmen de Briande (not unlike the Dolmen de Gaoutabry in La Londe) and "Maison des Douanes" public information centre.
You can also opt for a shorter itinerary which allows you to enjoy the scenery without having to put on your walking shoes!
How to get there: from Ramatuelle, head towards L'Escalet.
Car park near the beach.
Difficulty: easy (coastal footpath)
Total length: 16 km approx
Regulated access in summer.