Port-Cros National Park
There are 9 national parks in France and Camping de La Pascalinette® is lucky enough to be located right near one of them!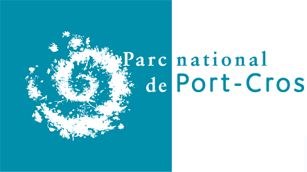 Accessible by boat, Port-Cros, one of the three Golden Islands, forms the epicentre of Port-Cros National Park. In fact, the park spans several towns and a wide band of sea: in all, a total of 4,200 acres of land and 7,166 acres of water! 
Founded in 1963, it is France and Europe's oldest marine protected area, boasting a vast historic heritage including Roman remains (such as Olbia), around 20 military forts and around 30 wrecks.
Today, the park has evolved to feature:
· two "hubs" located on the islands of Port-Cros and Porquerolles.
· a sustainable development zone in partnership with the towns of Hyères-les-Palmiers, Le Pradet, La Garde, Ramatuelle and La Croix-Valmer.
· a maritime area spanning the coast from the town of La Garde to Ramatuelle and up to 5 km south of the Golden Islands.
 Port-Cros National Park administrates the Porquerolles National Mediterranean Botanical Conservation Society (Conservatoire botanique national méditerranéen); Giens peninsula also benefits from its technical assistance.
 The park also coordinates the Pelagos Sanctuary for Mediterranean Marine Mammals, a marine protected area formed by Italy, Monaco and France spanning 216,217 km².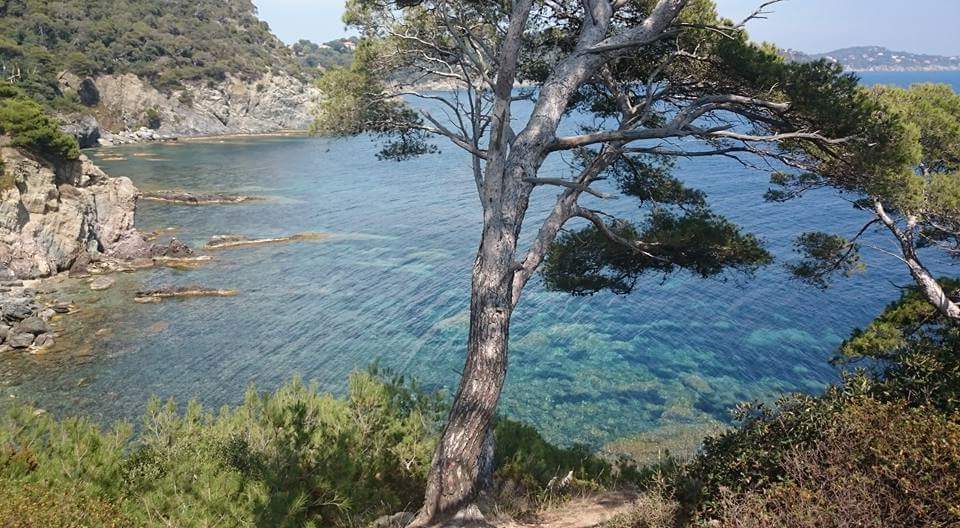 It harbours several protected areas, such as Ilot de la Bagaud, Ilot de la Gabinière and the Pelagos sanctuary.
According to the national park website, it is home to 602 plant species, 500 seaweed species, 144 bird species (including 40 nesting species), 180 fish species and several endemic land animals.
Its missions are simple: to protect, conserve, know & understand, promote awareness and educate.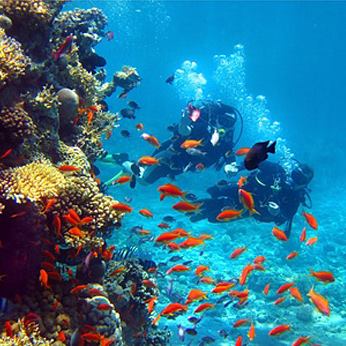 You may find yourself inside the park unknowingly while you're exploring the Roman amphoras located offshore of Plage du Bouvet (Giens)*, the Olbia archaeological site, or the area's other snorkelling trails… 
The "Moulin du Bonheur" and Fort Sainte Agathe on Porquerolles island are also located inside the park.
While you're visiting the park, don't miss the "Sentier des Plantes" (plant walk) and "Sentier des Ecrivains" (writers' walk) on Port-Cros island, the Niel botanical footpath on Giens peninsula and "Chemin des Dounaiers" coastal footpath at Cape Taillat (Ramatuelle).
The list is literally endless… That's why we've created a section called "Nos Coins de Paradis®" (Our Corners of Paradise), so you can pick and choose your dream holiday excursions and discover the many gems the Var area and Provence have to offer!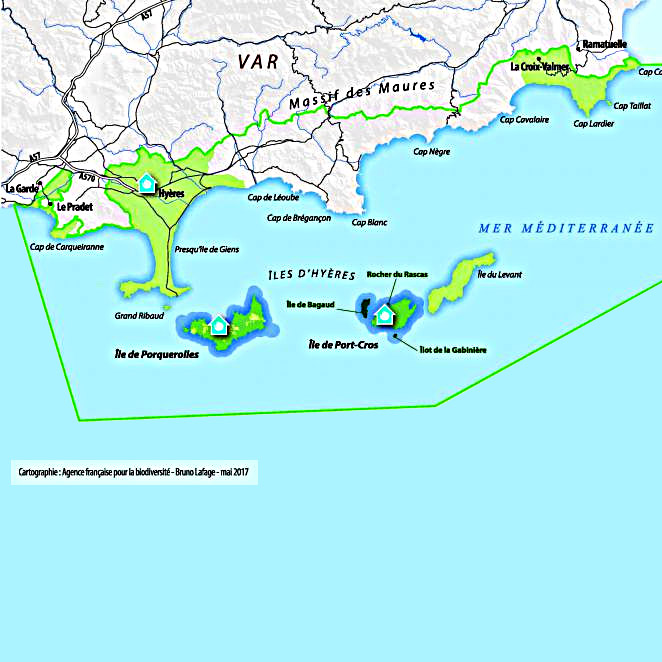 *guided excursion

Port-Cros National Park
Route des Forts
83400 Hyères
Latitude : 43.003889
Longitude : 6.396243